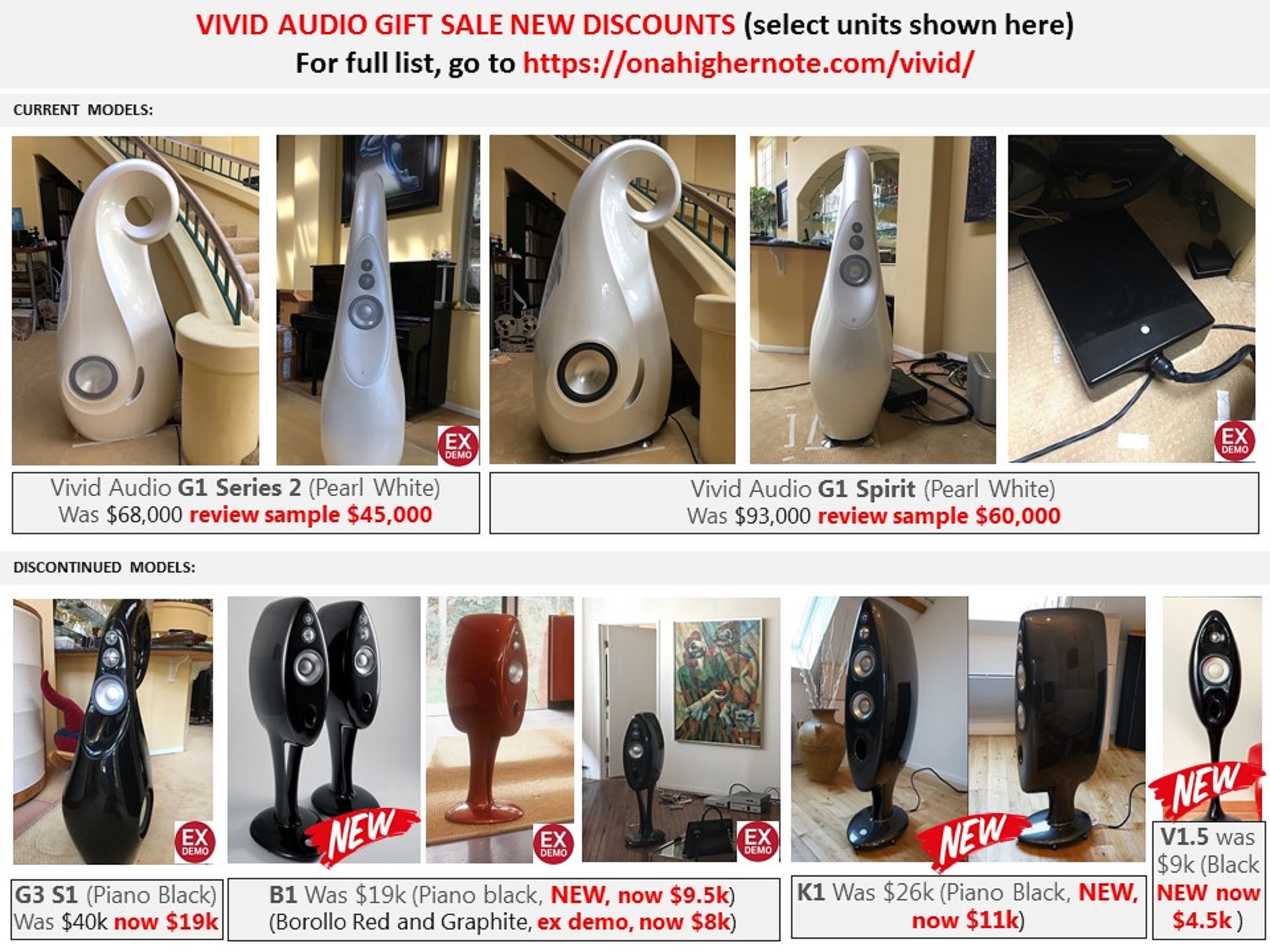 Here is a unique opportunity to purchase the most transparent loudspeakers, with startling and neutral resolution at values never offered before from the former N. American distributor.
Depending on the size of your room, the desired size of your soundstage, and the loudness you desire to play your music at, there is one model in Mr. Dickie's designs above that would do the job perfectly for you.  With stiffer and lighter cabinets, these loudspeakers hail remarkably low distortion.
All these speakers are eligible for standard Vivid Audio factory warranty.  We offer in-home set up for current models (G1 Spirit and G1 Series 2) in U.S. and Canada.  Visit the full list here and contact us for more information here.
P.S.  All prices excludes shipping, freight insurance, taxes, credit card charges if applicable.