(All prices excludes shipping, freight insurance, taxes, credit card charges if applicable)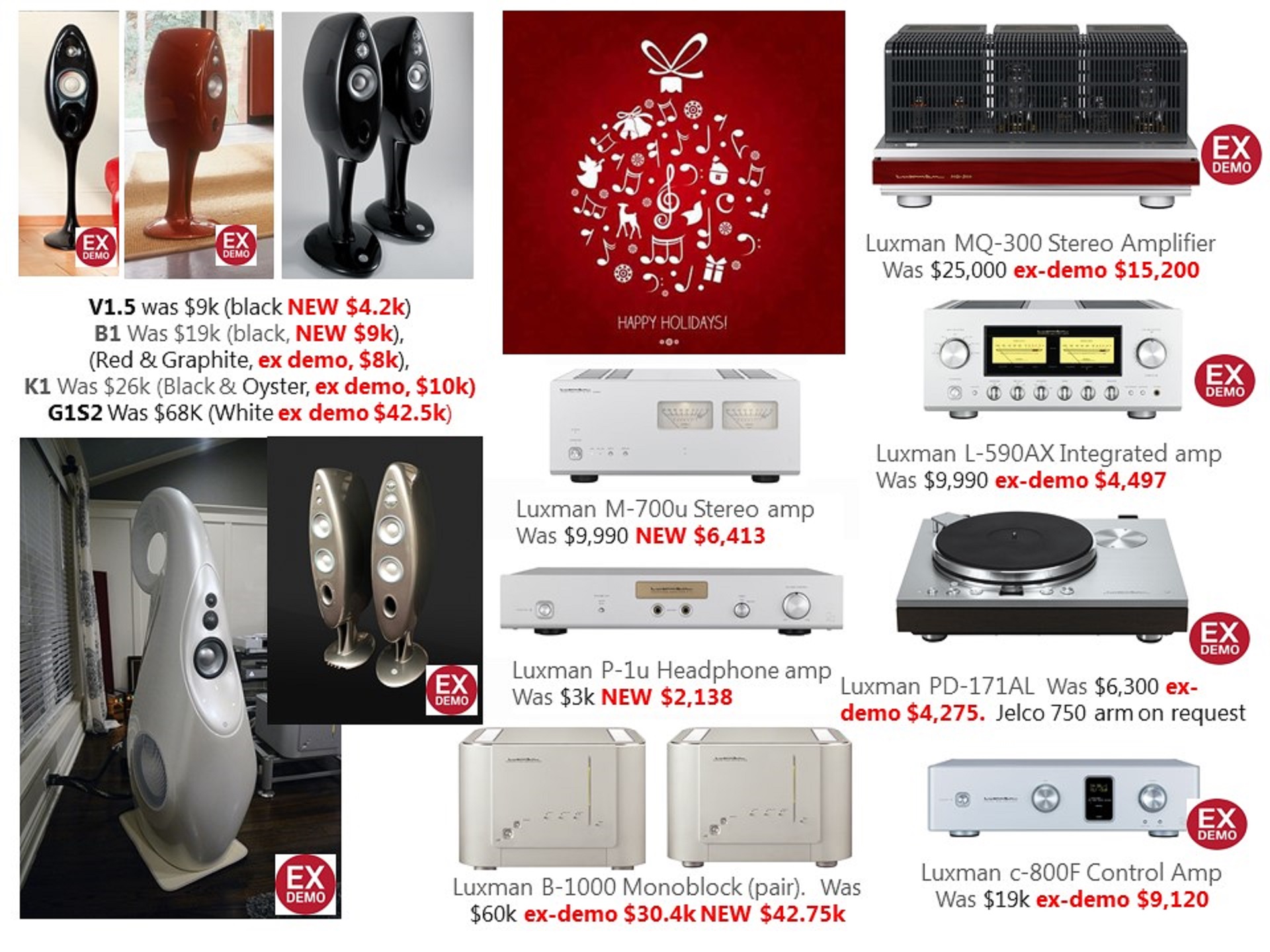 Luxman
Last Integrated Ex Demo Amp – L-590AX at 50 off in excellent condition
Last Integrated New in the Box – L-700u at 35 off
Separates Ex Demos at 50 off
Worry free purchases. Pictures furnished upon request. Many happy purchasers wrote back after purchase experience with great reviews.
Vivid Audio
Current models ex demo 30 off
Discontinued models 50 to 60 off
The most transparent loudspeakers, with startling and neutral resolution at values never offered before.
With stiffer and lighter cabinets, these loudspeakers hail remarkably low distortion.  We offer in-home set up for current models (G1 Spirit and G1 Series 2) in U.S. and Canada.  Visit the full list here and contact us for more information here.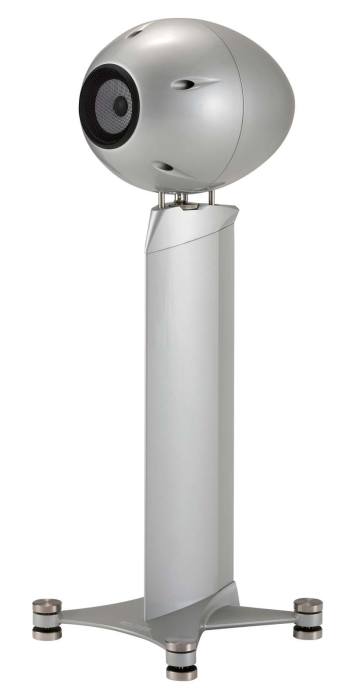 Also check out our ex demo Eclipse TD's flagship TD712zMKII (silver) near field monitors offered at $7,649 with a new 40% discount offered in excellent condition.