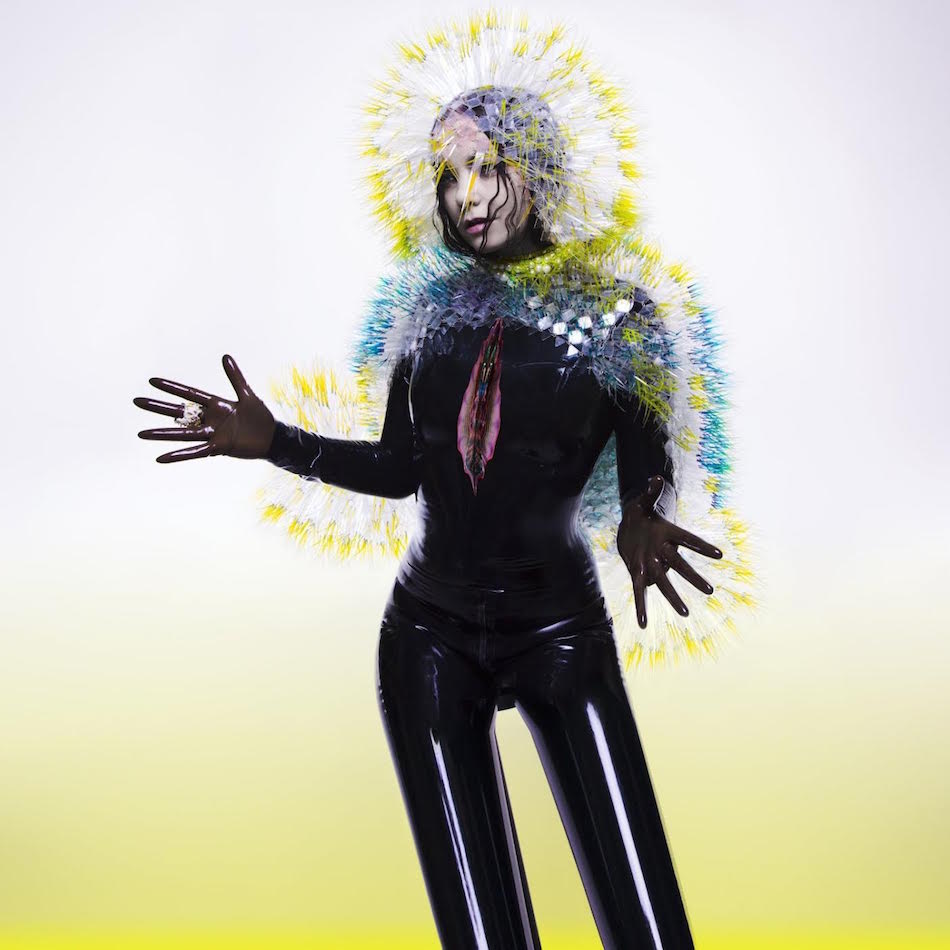 ---
Artist: Björk
Album: Vulnicura
Label: One Little Indian Records
Release Date: 2015
Genre: Alternative
Formats: CD, LP
Rejoice if you felt that Björk went off the deep end about ten years ago into pretty incomprehensible territory—here is an album to wrap your arms around, sink into your comfortable sofa, pour a fine Irish whiskey and let this sublime music seep into your soul.
Vulnicura's cover shows Björk with a gaping chest wound; the latin words "vulnus" and "cura" respectively translate to "injury" and "healing". It is an expression of sadness, coming on the back of her break up with her husband and it immerses the listener in the devastation of heartbreak. The sadness is not pitiful but heartfelt and the perfect vehicle for Björk to convey the emotion that sadly many of her recent albums have lacked.
Musically, it starts out with a string quartet (sadly no credits in the liner notes) and her singing is slowly joined by some electronic bass / synths and percussion providing the lower octave accompaniment.
The album opens with 'Stonemilker', the strings proving the perfect backdrop to Björk's unique vocal delivery. The lyrics provide an intuition of what's to come, with Björk pleading for openness: "show some emotion", "I wish to synchronize our feelings". She ponders whether one person can remain open while another is "shut" but the music is immediate and optimistic. There is no catchy chorus to latch on to, but what it lacks in catchiness, it makes up for in its haunting energy and emotion.
Her emotions turn darker from here on out, but are certainly worth the journey; while a dark album, it is not depressing—rather soothing and certainly one of Björk's best albums to date.
All Music counts Vulnicura as Björk's 19th album. Excluding all the live and remixed albums, it's her 10th studio album. It's available as a CD, LP or high rez download from HD Tracks. Also delighted to note that the vinyl is quiet, sounds terrific and is a huge improvement over earlier albums that I bought a decade ago which delivered snap, crackle and pop (and a huge dose of frustration). Highly, highly recommended.