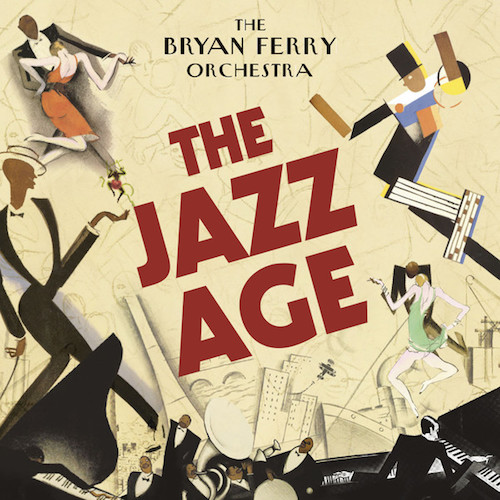 ---
Artist: Bryan Ferry
Album: Jazz Age
Label: BMG
Release Date: November 26, 2012
Genre: Jazz
Formats: CD, LP
If there was ever a musical icon and a decade destined to come together, it is Bryan Ferry and the Roaring Twenties. The artist as creative powerhouse with a dazzling career of endless surprise, delight and innovation, and the decade – a time of modernity, decadence and bright young things – all driven on by the thrill of it all.
So what better way to celebrate and mark the 40th year anniversary of Ferry's incredible career as a singer and songwriter, than by rearranging his own compositions and have them performed in a 1920's style by his very own Jazz Orchestra?
"A lot of the music I listen to nowadays is instrumental" he explains, "and I wanted to let my songs have a different life, a life without words."
He put together his very own jazz orchestra comprised of many of the great British jazz players from his past tribute to the 1930's, the album "As Time Goes By" – including his long-term musical director Colin Good, with whom Ferry worked closely on these new arrangements.
The 13 songs have been chosen from 11 albums, from his very first release "Roxy Music" (1972) to his recent solo record "Olympia" (2010)
Being released in the US on the 6th of December on CD, I personally am going to order the LP from the UK.  The musical snippets I have heard online sound superb; musically it's sublime.  Bravo!