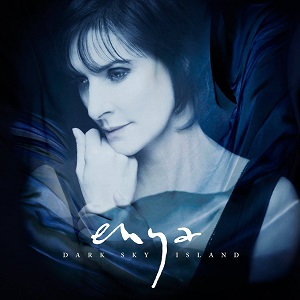 ---
Artist: Enya
Album: Dark Sky Island
Label: Warner Bros
Release Date: November 20, 2015
Genre: New Age
Formats: CD, LP, MP3, TIDAL hi-res streaming
Last Friday was the release date of Enya's first album in seven years—Dark Sky Island.
Enya's name in gaelic is Eithne Ní Bhraonáin. Her musical career started with her family's band—Clannad (Gaelic for family) —as a singer & keyboards player from 1980 to 1982. (My favorite Clannad album actually came out in 1983—after her departure from the band—The Magical Ring).
In 1982 at the age of 27, she left the band to go off on her own and started writing soundtrack music. The first thing she did of note was the music for a TV series called The Celts (1986) where Enya began her distinctive New Age meets Irish Folk soundscape.
Two years later in 1988, she released her first album called Watermark. The highlight of that album was "Orinoco Flow," which delights with an enthralling, mesmeric melody and is probably her best known song to date. Absolute bliss.
Enya has sold over 80 million albums and has become quite wealthy. She lives in a castle in Ireland, but interestingly, she's a very private person who spends very little time in the public eye. She did promote this album with several public appearances, but that's very unusual for her. You can purchase Dark Sky Island on CD now. It is scheduled to be released on vinyl on December 18th. You can stream it on Tidal here.