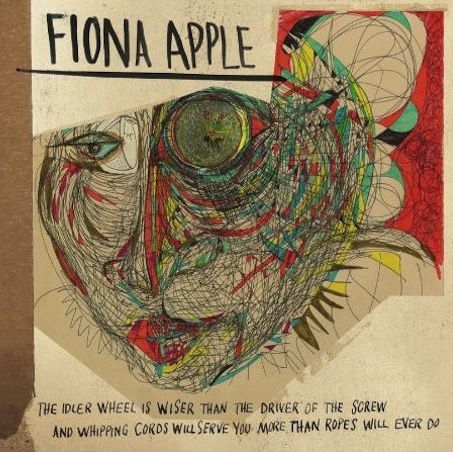 ---
Artist: Fiona Apple
Album: The Idler Wheel Is Wiser Than the Driver of the Screw and Whipping Cords Will Serve You More Than Ropes Will Ever Do
Label: Epic Records
Release Date: June 18, 2012
Genre: Alternative
Formats: CD
Fiona Apple does not release albums frequently but when she does, you know you are in for a treat. "The Idler Wheel is Wiser Than the Driver of the Screw and Whipping Cords Will Serve More Than Ropes Will Ever Do" is her fourth in sixteen years. I have been holding off writing about this album as I have taken months to digest it & am not sure if I have unlocked all of its treasures yet.
This is definitely a journey into the darker side of Ms Apple, but some of the songs are so haunting, I promise its worth the effort. "Every Single Night" opens the album & sets the mood for the rest. It's tribal, primal, minimalist, and dark. The chorus is majestic with her swooping vocal – wow! In the lyrics, Apple describes her creative process being a source of pain, uneasiness, and insecurity.
This may be Ms. Apple's finest album (only time will tell), but will not please everyone. None of these songs are probably going to set the Billboard charts on fire-but they should. None of these songs will give you peace, leave you alone, let you rest. They will infect your consciousness with their insistent beat, their multi-layered meanings, and their incredible vision. Strongly recommended by Michael Fremer & yours truly.