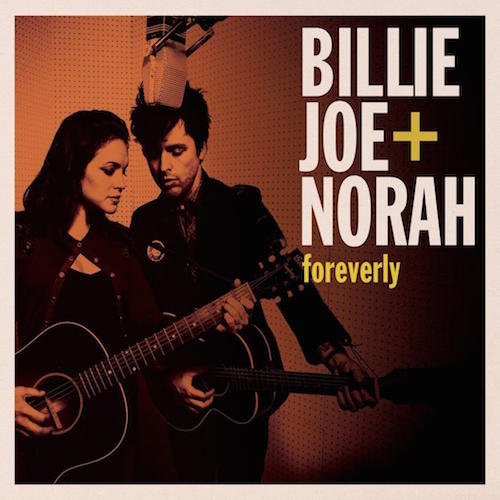 ---
Artist: Norah Jones and Billy Armstrong
Album: Foreverly LP
Label:
Release Date:
Genre:
Formats:
Without a lot of luggage space to carry records up to Montreal, I had to be very picky and limit myself to ten records. At the recommendation of a good friend, Danny Kaey (who writes for Sonic Flare, Positive Feedback & HiFi Statement in his free time), I brought the "Foreverly" LP by Norah Jones & Billy Joe Armstrong (Green Day's frontman). It was utterly captivating even with its honking bass note, booming across the room. I apologized to our "Melomane" (music lovers) and advised them to search this system out at CDF next week.
It is a tall task to recreate an album as seminal as the Everly Brothers' "Song our Daddy Taught us" and pull it off. The Everly's 1958 album was a selection of songs that the brothers learned as boys from their father, Ike Everly. I feel that "Foreverly" succeeds on more levels than "Songs Our Daddy Taught Us". I write this because the combined mature voices of Billie Joe and Norah with the dark arrangements of the songs added to the bigger picture of the album…which has really dark lyrics. When I went back and listened to the Everly Brothers album, it sounded like young adults singing about emotions that they were too young to experience. That is just a fun, charming album, with gorgeous harmonies evocative of the Everly Brothers. It is not the musical or sonic equivalent of "Come Away With Me", nonetheless, it's well worth the price of admission.