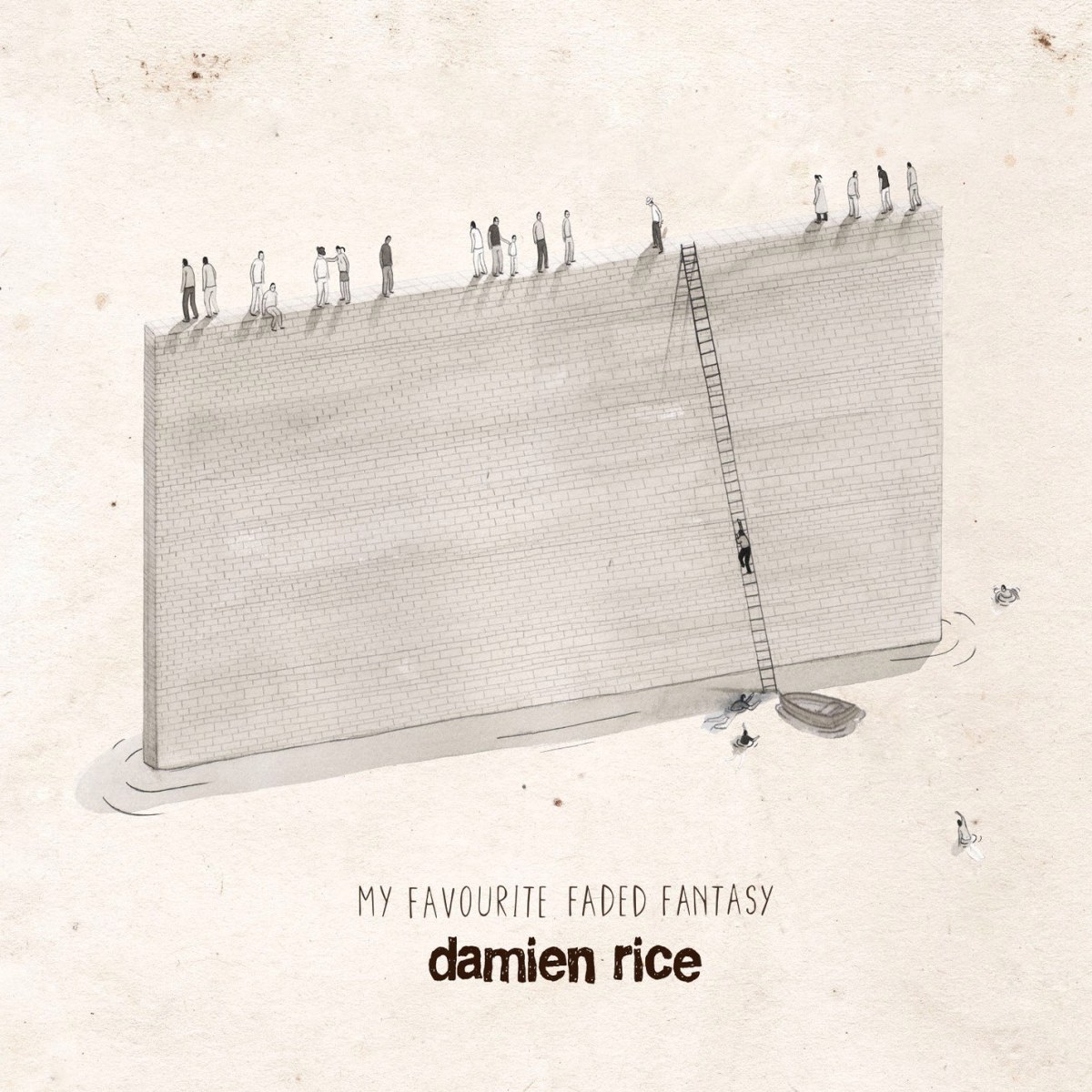 ---
Artist: Damien Rice
Album: My Favourite Faded Fantasy
Label: Damien Rice Music Vector Recordings/Warner Bros.
Release Date: 2014
Genre: Vocal
Formats: CD, LP, TIDAL hi-res streaming
If ever there was a singer / song writer deserving the Rick Rubin production treatment, it's fellow Irishman, Damien Rice. This is only his third studio album and his most recent in eight years! After releasing 0 (debut) in 2002 to huge success with the help of tear-jerkers like "Volcano" and "The Blower's Daughter," he separated from his collaborator, lover, and friend, Lisa Hannigan, following the release of 2006's 9: The last album I bought of his was "Live At Fingerprints", hitherto his only album on vinyl.
"My Favourite Faded Fantasy" is full of grippingly intimate confessions from a songwriter unafraid to present himself and his flaws; guided by Rick Rubin who has a very deft touch with production but never over-producing. While its only an eight-song set, some of these are eight & nine minutes' long and the time has been used wisely.
Simple piano chords give way to sparse guitar, enriched by cello and even massed strings to be stripped away to Rice's fragile voice crying / whispering over acoustic guitar. These are simple yet complex songs, meant to be sipped and enjoyed with repeated listens.
The album opens with the title track "My Favourite Faded Fantasy" starting out with simple guitar melody, replaced by piano, then slowly augmented by strings before finishing with a large scale crescendo. The second track "It Takes A Lot To Know A Man" takes you on an even more expansive journey @ 9:32 this is quite an epic, clearly it was not written to be played on the radio, rather savored, like a fine wine or whiskey, ideally with friends.
I played the 2 x 45 RPM LP set last night for friends & both were unanimous in their praise. At times I would have preferred a single cello (as played on 0 & 9) to the strings, and Lisa Hannigan (there was terrific vocal interplay between these two) was also missed. But taken as a whole this is a very enjoyable album showing a lot more complexity than his earlier albums & as I mentioned earlier Rick Rubin deserves a lot of credit for such a wonderful musical gift. Well recorded, if you are spinning vinyl, you won't be disappointed.
Last but not least, you can stream this on TIDAL at 16/44.1.