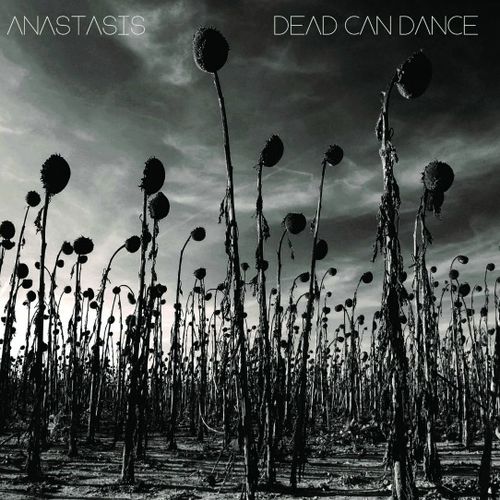 ---
Artist: Dead Can Dance
Album: Anastasis
Label:
Release Date: August 13, 2012
Genre: New Age
Formats: CD, LP, MP3
"Anastasis" is Dead Can Dance's first studio album in sixteen years – can you believe it?
Maddy Costa wrote in the Guardian (London):
"Anastasis: the Greek word for resurrection. Before you even press play, you've understood three things about Dead Can Dance's first album in 16 years: it's erudite, portentous in its introspection, and finds a band whose back catalog is a kind of musical world tour swimming around in the Aegean sea. Actually, the most exquisite music here could be Anatolian: it feels more ancient than modern, equally Turkish and Greek. On Anabasis (a word denoting journeys), Lisa Gerrard's voice wisps and curls like smoke from a hookah; on Kiko she wails like a high priestess over drums that suggest a march to a sacrifice and a rembetika riff. Best of all is Agape (love), whose melodramatically keening violin line reeks of the port of old Smyrna. Add Brendan Perry singing of memory and restless spirits in a voice so deep it seems to come from the foundations of buried temples, and this album could be hypnotic – if only it plodded less and soared more."
While it is not as memorable as "Into the Labryinth" it is a welcome addition to the Dead Can Dance catalogue and I am sure will be welcomed by many.  Available on both CD & LP – the latter comes with an MP3 download.