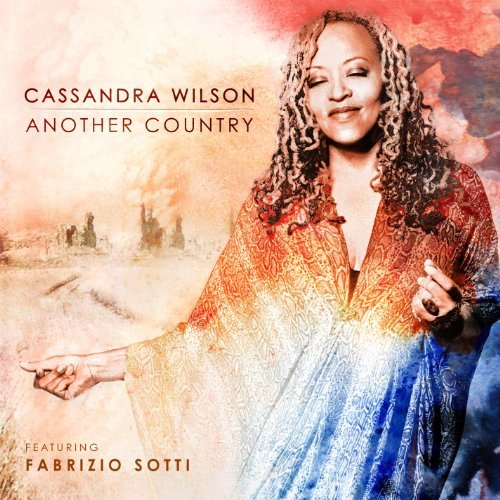 ---
Artist: Cassandra Wilson
Album: Another Country
Label: Entertainment One Music
Release Date: June 26, 2012
Genre: Jazz Vocal
Formats: CD, MP3
I am delighted with the reinvention of Cassandra Wilson and her new album Another Country, where she displays that her creative spirit is restless, yet her vocal identity consistent. Another Country is yet another pleasant surprise from this bella voice: it's sultry, summery and tropical, Mediterranean in color and texture, yet clearly the work of a powerful jazz visionary.  Guitarist / fellow song-writer / producer Fabrizio Sotti is clearly an ideal collaborator. The songs are all memorable, and a refreshing change from the usual cover songs one hears from most jazz vocal albums.
The album comprises 10 tracks, 9 of which Wilson co-wrote, with the focus primarily on the acoustic guitar, with bass, percussion, electric guitar, and accordion making an appearance here and there. "No More Blues" is Blues, while "O Sole Mio" is the lone clunker on the album, I personally wish that she had chosen a less known Italian chestnut. Everything stands out; the lovely instrumentals "Deep Blue" and "Letting You Go", the delicate "Almost Twelve" finds Wilson singing in a soft falsetto with lilting percussion, the folksy "Passion" (her lower register contrasting sharply with the falsetto on the previous song), "When Will I See You Again" evokes images of a rainy day in Paris, the Bossa Nova-tinged title track provides some rhythm, while closing with "Olomuroro"  her gliding variations over a chamber choir and accordion brings the album to a swaying finale.
Available at this juncture as an MP3 download or CD.