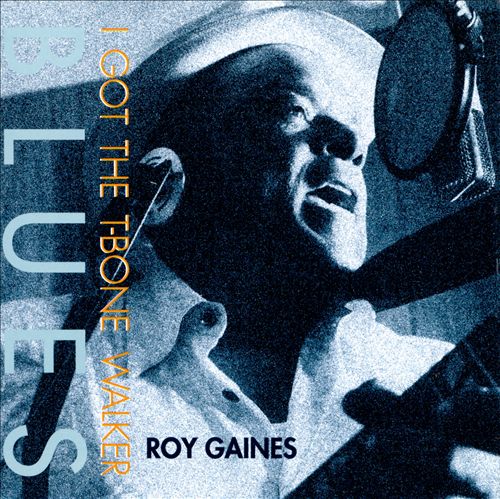 ---
Artist: Roy Gaines
Album: I Got the T-Bone Walker Blues
Label:
Release Date:
Genre: Blues
Formats:
While I had listened to all three albums in the past on SACD, it was the Roy Gaines that took me by surprise as the tape was so much more immediate and fuller sounding than the SACD. As a reality check I loaded some of the DSD files onto my Macbook and played them against the tape. Some of the listeners preferred the DSD file to the tape as they thought there was more clearly defined high frequency information. I begged to differ & thought that the tape had a much fuller midrange and consequently the HF was more subdued in comparison. But enough of the sound quality, lets focus on what is really important – the music.
Roy Gaines is a terrific blues singer and the raw emotion is apparent within thirty seconds of listening to the opening cut Stormy Monday (written by T-Bone Walker), what's also immediately apparent is that Joe Harley (the producer) assembled a cracking team of backing musicians – Clifford Solomon and George Parker on tenor saxophones, Will Miller on trumpet, Andy Kaulkin on piano and the Mighty Flyers' rhythm section.
Here is a forgotten gem of an album; truly demonstration quality with an amazing blues guitarist. As a session musician Gaines permormed with T-Bone Walker, Big Mama Thornton, Bobby "Blue" Bland, and Junior Parker as well as providing session work for Ray Charles, Coleman Hawkins, Crusaders, Stevie Wonder…
A real musician's musician, he never gained recognition from the public for his talent as a singer and guitarist. This is definetly an album worth seeking out. Besides the 600$ Master Tape, you can also find it on SACD and also as a reissued 2 x 45 RPM LP – remastered by Bernie Grundman. (The originial LP came out on 33 RPM with a few songs at 45 RPM on a separate disc; though the reissue is the one to buy).