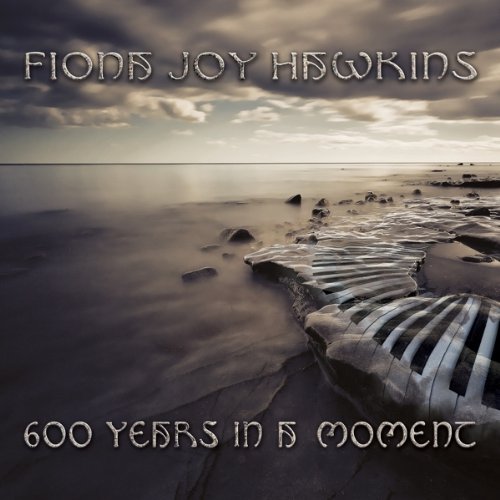 ---
Artist: Fiona Joy Hawkins
Album: 600 Years in a Moment
Label:
Release Date:
Genre: New Age
Formats:
I am not one that believes in coincidence but here is one string of events that put renowned Australian musician, Fiona Joy Hawkins, square in our living room with fellow exhibitor friends and press during our Newport Show party.
My friend and scribe over at Stereophile, John Marks, has long been extolling the virtues of the Stuart & Sons concert grand pianos for many years now. If there is one instrument I am distinctly in tune with, it would be the piano.  As the 4th of five sons of the late Maud O'Hanlon, music teacher to many great concert pianists that came out of the School of Music in Cork, Ireland, I had the benefit of hearing live piano play every day growing up.  To this day, I still use piano music to audition all new equipment in first instance, as I know what a good piano should sound like.
I was really intrigued by the Stuart & Sons piano story as John told it.  It is a modern redesign of the piano, made from exotic hardwoods and a hundred and two keys. A normal Steinway D concert grand has 88 keys while a Bosendorfer's "Imperial"  has 97.  Like a Bosendorfer Imperial, the bass of the Stuart piano is considerably fuller/richer from the sympathetic resonance that the larger bass strings impart while those alongside are struck.
The Stuart piano has four pedals.  The fourth pedal has the effect of bringing the hammers of the piano closer to the strings so there's a lot less throw.  As such, it doesn't affect the tone of the piano the way the conventional soft pedal or a una-corda pedal does on a grand piano.
The most notable innovation, however, is the way the strings are fastened.  On a normal piano, each note has a string which is bent and twisted around a retaining bolt. In the Stuart piano the string is doubled over itself and retained in place by a clip. This enables the string to be vibrating only on the vertical plane rather than oscillating in a circle like a normal piano.  As a result, the Stuart piano has an enormous amount of sustain and clarity where you can play two notes together quite low with little muddiness.
I was so intrigued by the technology of this piano that I went on a search to find recordings of this piano in action.  All I could find were a couple of SACD's by new age pianist, Fiona Joy Hawkins.  Musically and sonically, her albums were a very pleasant surprise.  The music was extremely well recorded, the compositions were fresh and the musicianship was superb.
Imagine my surprise during the Friday afternoon of the Newport show, when a beautiful blonde lady came into the room alone and listened for about 10 minutes. I approached her, bade her welcome, and introduced myself. She in turn introduced herself as Fiona, she asked if I was Irish, to which I replied yes and exclaimed that she must be Australian! I inquired as to what she was doing at the show, to which she replied that she was promoting her music. I looked at some color cards that she had in her hand and saw some album covers that I recognized; I had already bought two of the three albums on SACD.
"Then you must be Fiona Joy Hawkins, what a great pleasure to meet you" I replied. Fiona asked if I had heard 600 years on vinyl yet? When I replied to the negative, she responded by dashing out of the room to visit Chad Kassen of Acoustic Sounds to fetch a copy. She was thrilled that the vinyl version sounded so much more alive than the digital version.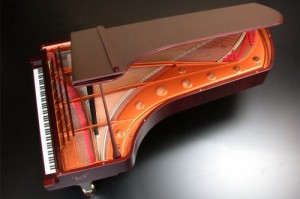 I asked Fiona if she was doing anything that evening & explained that we were throwing a dinner party for friends, dealers, the press and other high-end glitterati at our home in Capistrano that night. To which Fiona replied, that she would be delighted to play for her supper. She was as good as her word; we were thrilled to listen to her play in our living room; many of our guests were not familiar with her music, though they enjoyed her performance immensely. The only pity was that she was unable to bring her Stuart piano along as hand carry on the plane.
Indeed, Fiona has a remarkable talent and can be enjoyed anytime in the comfort of your own listening room on "Blue Dream" and/or "600 Years In A Moment". These are first class recordings, which I am sure that many music lovers will enjoy immensely.