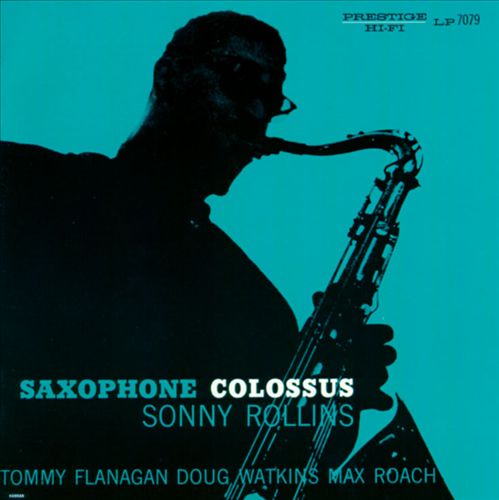 ---
Artist: Sonny Rollins
Album: Saxophone Colossus
Label: Prestige
Release Date: April 1957
Genre: Jazz
Formats: CD, LP, SACD
Revisiting Sonny Rollins' "St. Thomas" from Saxophone Colossus on SACD at AXPONA was one of my personal highlights of the show. I first heard this when Paul Stubblebine from the Tape Project lent us (for CES one year) a Studer A80 with Dan Schmalle's wonderful tube tape head preamp. We played the 1/4″ master tape at 15IPS. That is the yardstick that I hold dear as to how amazing this cut can be.
I LOVE Max Roach's drum solo, two and a half minutes into the song. We could clearly hear how tight the drum skin is. When the music is so exciting, we quickly forget that we were listening to a mono recording.
The Luxman D-08u CD/SACD player's performance (that we were using as the source at AXPONA) did not disappoint, none of the bloom that LP playback gives us, but probably closer to what the actual tape sounds like. Nonetheless it's terrific music, however you get to play it. My only regret was that there weren't enough hours on the Luxman D-08u as it was exhibiting signs of not being fully broken in. Wish we had more hours on it before the show.