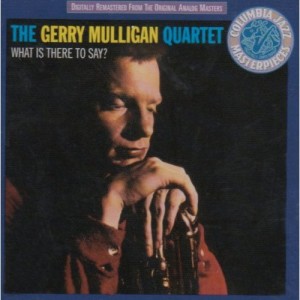 ---
Artist: Gary Mulligan Quartet
Album: What Is There to Say
Label: Columbia
Release Date: 1959
Genre: Jazz
Formats: CD, LP, MP3
What Is There To Say, recorded in 1958-59, features Mulligan not with the iconic Chet Baker, but with the greatly underrated Art Farmer on trumpet, performing at or near the top of his game.
The tunes and the arrangements are super hip. The rhythm section is tight, swinging, and right on. And then to top it all off, Art Farmer is in the group. Art is one of the best, and most underrated, trumpeters in jazz. He is without a doubt my favorite trumpet player. The interplay between Mulligan and Farmer is incredible. Both play with a lot of feeling, thought, creativity, and energy.
This album is one the best pieces of jazz history to own. Sometimes it's hard to believe so much sound is coming out of only 4 musicians. The ORG 45 RPM 2 LP re-issue is simply stunning sounding. If you like 50s jazz this is a must have.