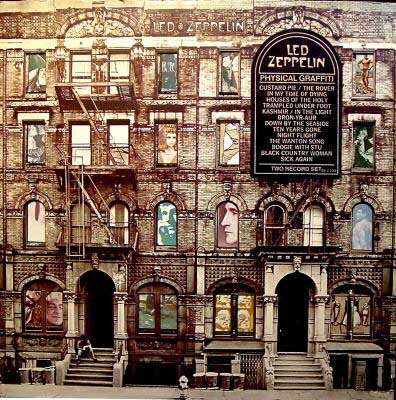 ---
Artist: Led Zeppelin
Album: Physical Graffiti
Label: Swan Song
Release Date: February 1975
Genre: Classic Rock, Rock
Formats:
Jimmy Page spoke about the making of Led Zeppelin's greatest track, Kashmir, from their newly reissued album, Physical Graffiti. Music blogger, Michael Hahn of the Guardian wrote this article that showed a terrific YouTube video of this song being played live and Jimmy Page's account of the back story for this famous song.
The band was in cracking great form with Jimmy Page (guitarist), Robert Plant (singer), John Bonham (drummer) and Paul Jones (base player). My original UK first pressing has never been better sonically.
Not only did this song stand the test of time, here's a trivia about the band that you may not know: Led Zeppelin is the holder of a Guinness Record…
For those who recalled, on December 10, 2007, Led Zeppelin was the headline act for the Ahmet Ertegun Tribute Concert that was a benefit concert held at the O2 Arena in memory of music executive Ahmet Ertegün, founder of Atlantic Record. This was their first full-length concert since the death of drummer, John Bonham in 1980 in a one-off reunion where Bonham's son, Jason Bonham, played drums during the set and provided backing vocals for two songs. According to Guinness World Records, that concert holds the world record for the "Highest Demand for Tickets for One Music Concert" as 20 million requests for the reunion show were rendered online.