FAQs | Applies to: Luxman L-550AXII Pure Class A Integrated Amp, Luxman L-590AX Pure Class A Integrated Amp in excellent condition (8 out of 10), Luxman L-550AX Pure Class A Integrated Amp
---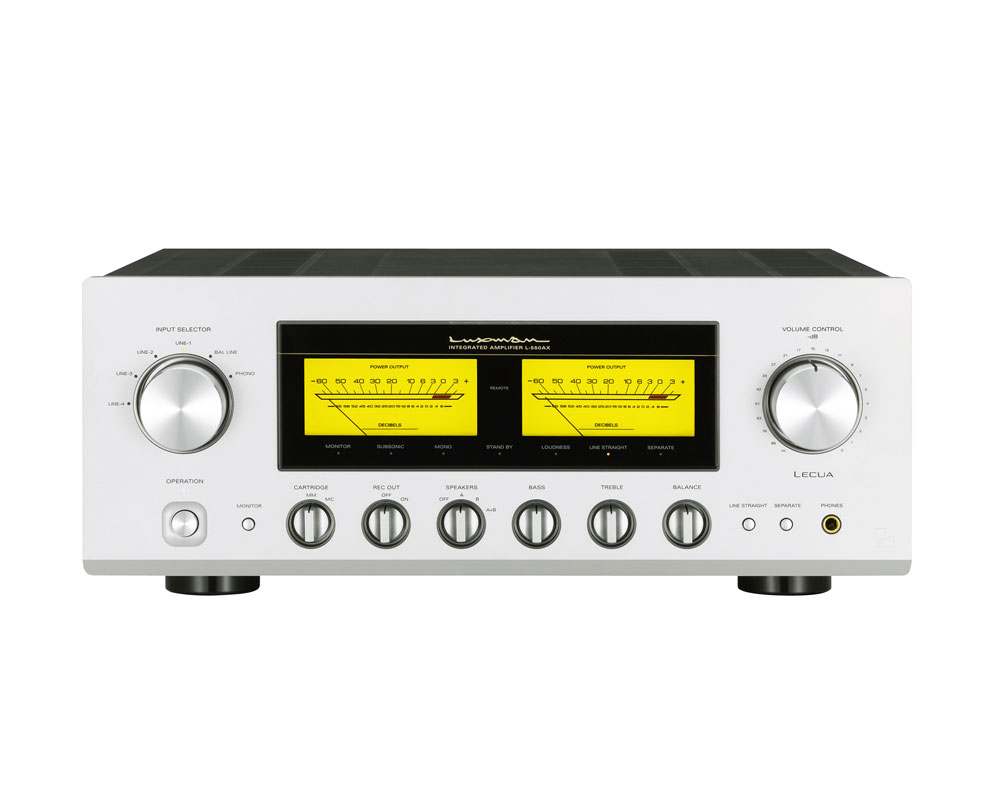 I'm interested in purchasing an integrated amplifier. What are the key differences between the Luxman L-550AX and the Luxman L-590AX?
---
Answer:
The L-590AX is a fully balanced design, while the L-550AX is a single-ended design. Balanced is normally quieter.
The L-590AX has two balanced inputs instead of one in the L-550AX.
The L-590AX has a slightly nicer chassis than the L-550AX, but the money has gone into the actual electronics, not a prettier box. Its almost 10 lbs heavier as a result.
Output power is increased by 50% and is sufficient to drive Vivid Audio GIYA G3, Wilson Sasha or Alexia.
Sonically the L-590AX is dramatically more refined than the L-550AX form the point of view of tonal color, texture. The L-590AX is quieter, more dynamic & more resolute. The soundstage is wider, deeper and more three-dimensional.
During casual conversation with dealers, many have offered up, unsolicited, that if they left the industry, they would buy an L-590AX for themselves and not bother upgrading going forward.
The L590AX is truly High End at an affordable price.
In Music,
Philip O'Hanlon
Applies to: Luxman L-550AXII Pure Class A Integrated Amp, Luxman L-590AX Pure Class A Integrated Amp in excellent condition (8 out of 10), Luxman L-550AX Pure Class A Integrated Amp