Midrange Magic in D.C. at Capital Audio Fest.
November 11, 2022 @ 10:00 am

-

November 13, 2022 @ 4:00 pm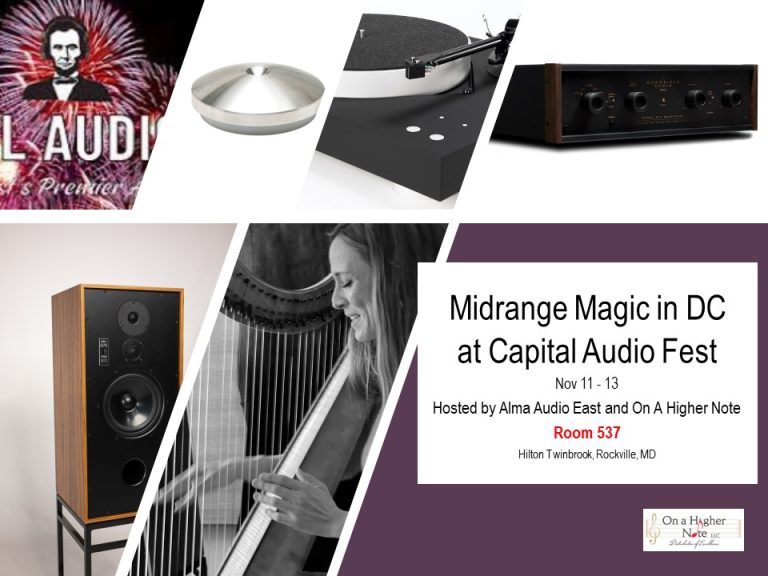 Alma Audio East in collaboration with On A Higher Note
Twinbrook Hilton, Suite # 537
1750 Rockville Pike
Rockville, MD 20850
Our show report for this event is published >>> HERE >>>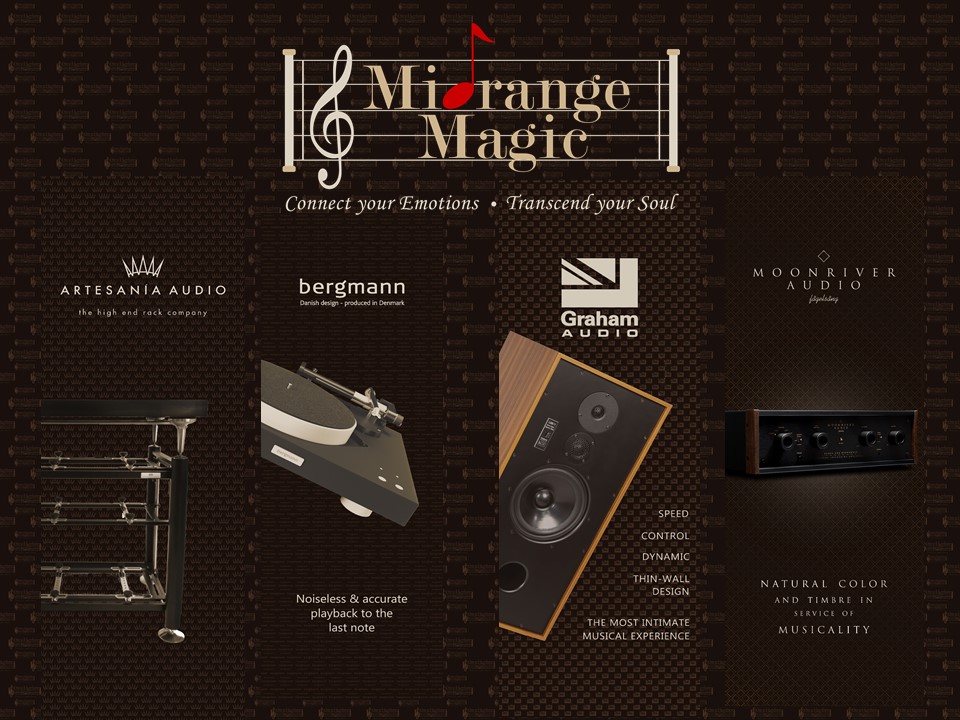 Presenter:
Philip O'Hanlon to spin old tunes and new releases from his private collection with select hot new albums and re-released classics.  After hours music sessions on Friday and Saturday evenings, starting 8 pm.
Mid Day Guest of Honor to perform live with Midrange Magic System: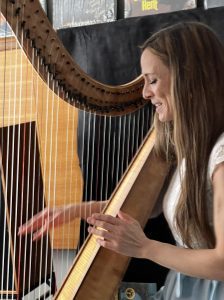 Isabeau Corriveau, Canada's renowned Celtic folk harpist, to perform at 12 pm and at 3 pm Friday, Saturday and Sunday at our room from songs in her album, "A Leap of Faith" accompanied by Midrange Magic system.  Seating is limited.  RSVP by filling in the form below.
Equipment List:
Our show report for this event is published >>> HERE >>>