LS8/1, 3-way reflex  BBC-styled loudspeaker with 8″ woofer, 2 1″ tweeters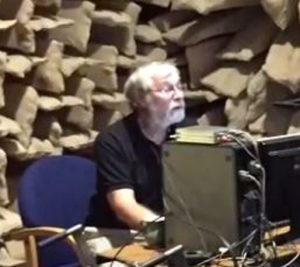 "The present design [of the LS8/1] is based on the BBC version of the LS3/6.

[Graham Audio's] LS8/1 had its roots as a design in research by the BBC into alternatives to paper cone bass drivers in the late 1960's, culminating in the choice of a material called Bextrene.The original design used two drivers, an 8" bass and a Celestion tweeter.  A second tweeter was added later, as the Celestion only went up to 14kHz and it is an updated version of this design we are producing.
We have kept the fundamentals of the design intact but have used more modern techniques to improve on sensitivity and power handling particularly in the bass region, which was the original speaker's main weak area", says Derek Hughes.
Offered exclusively in premium Teal finish, these loudspeakers come with a pair of stands specifically designed for them.
Signed limited edition of 100 is available now and is sold on a first-come-first-served basis.
Contact us now to inquire or reach out to your nearest Graham dealer.