Gryphon Black Spikes ST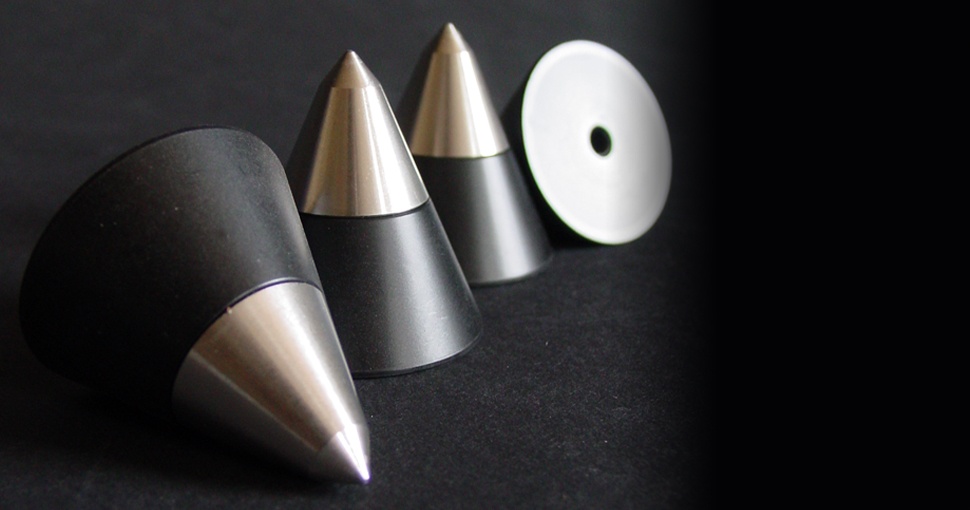 Gryphon Black Spikes ST create an evacuation path between the equipment and the outside world, acting as mechanical diodes, conducting energy in one direction and effectively blocking it the other way.
Gryphon research has shown that the size, shape and material of spikes can have significant influence on sound quality. Specifically, brass, steel and other hard materials can actually store some of the energy that they are intended to transfer.  Extensive listening sessions confirm that the mechanical characteristics of this rigid synthetic make it an ideal bridge for vibration.