Review sample.  Lightly used.  In white but offers in high gloss black if desired.
Ten years in the making; the original Giya G1 was launched at CES 2007. The Vivid Giya G1 Spirit builds on the already stellar performance of the G1 but adds considerably more LF as well as more tonal color / tonal density to the mid-range. Builds on the crossover originally designed for the B1 Decade, delivers crystal clear, extended highs and unparalleled performance. The woofers have greater excursion with double the power handling. The external crossover must be a good idea, as we know from the Artesania equipment racks how sensitive our audio gear is to vibration. Inside the cabinet those pistonic woofers generate a HUGE amount of pressure.
The 2017 spec Giya G1 is no slouch with the integral screen tweeters and the mids and HF design crossover from the B1 Decade, but the Spirit takes the Giya performance to a different plane. Definitely a contender for the Best Loudspeaker Design Ever! It ticks all the boxes: lowest distortion, highest resolution, linear performance and true full frequency response (no subs needed).
Features and Improvements
Proportions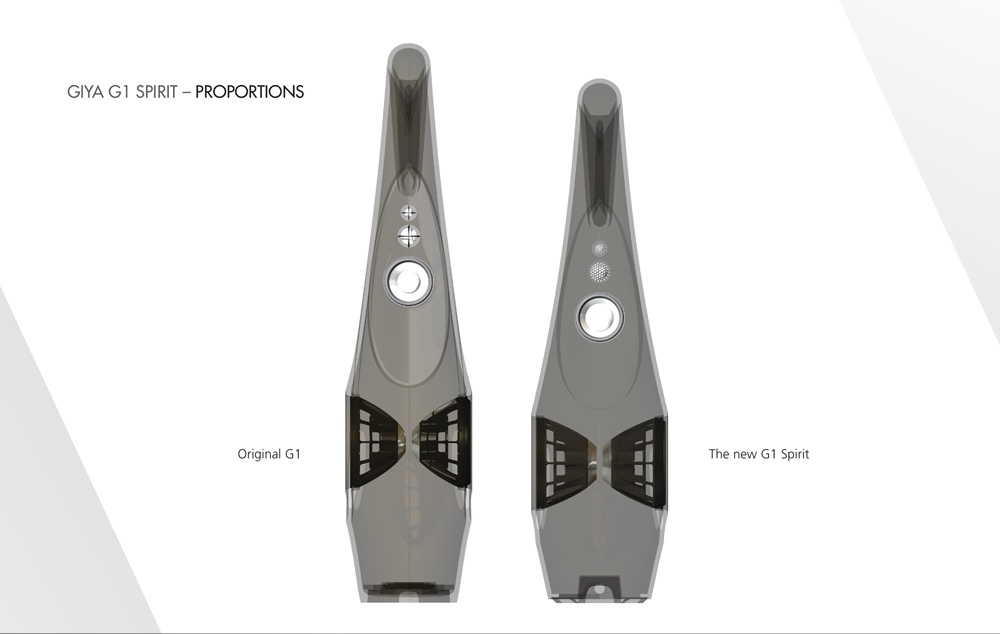 Optional Outboard Crossover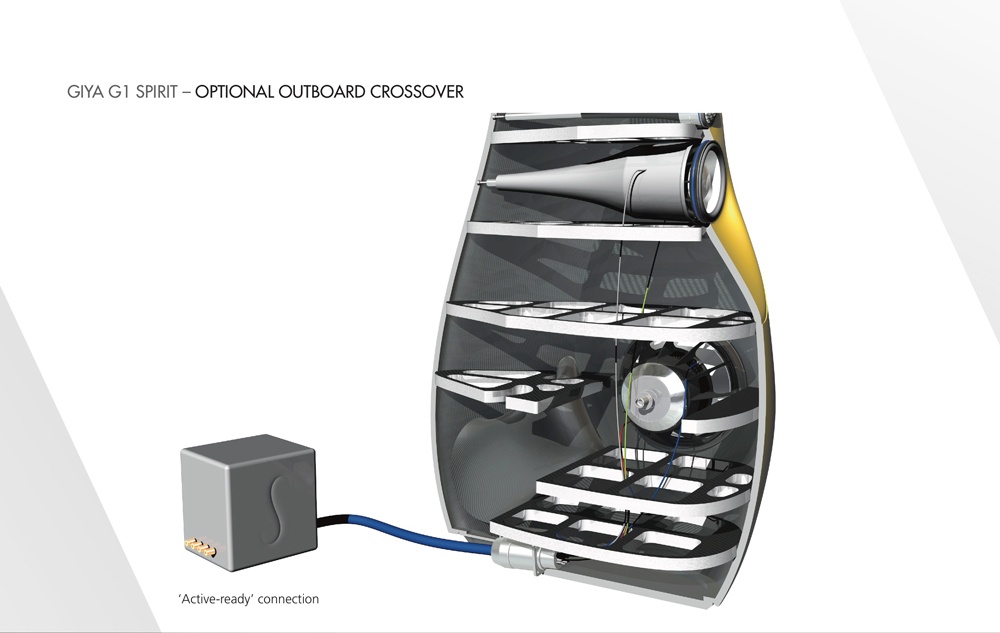 Bass Drive Unit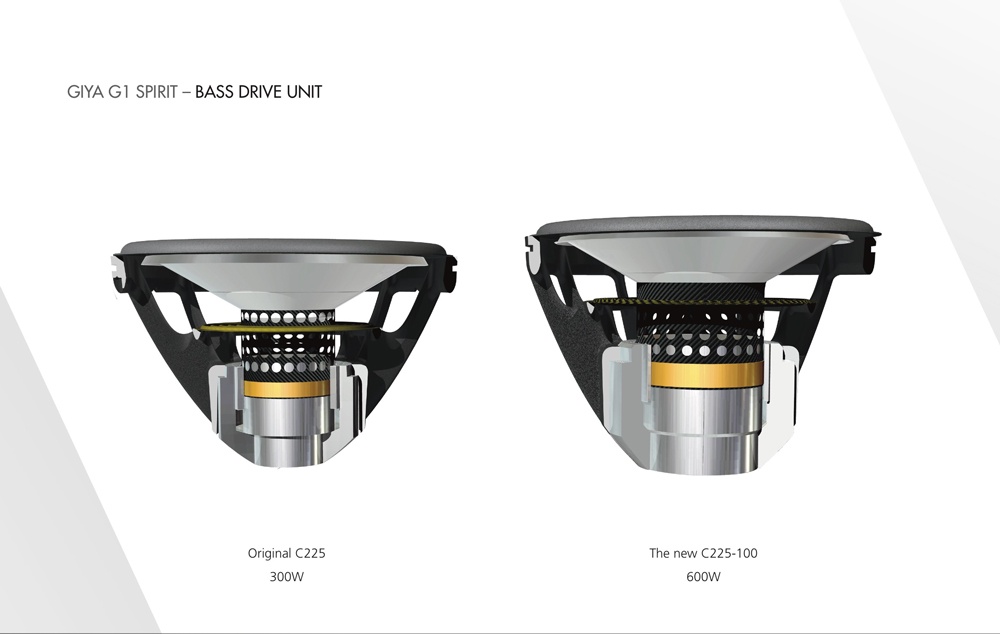 Coil & Magnet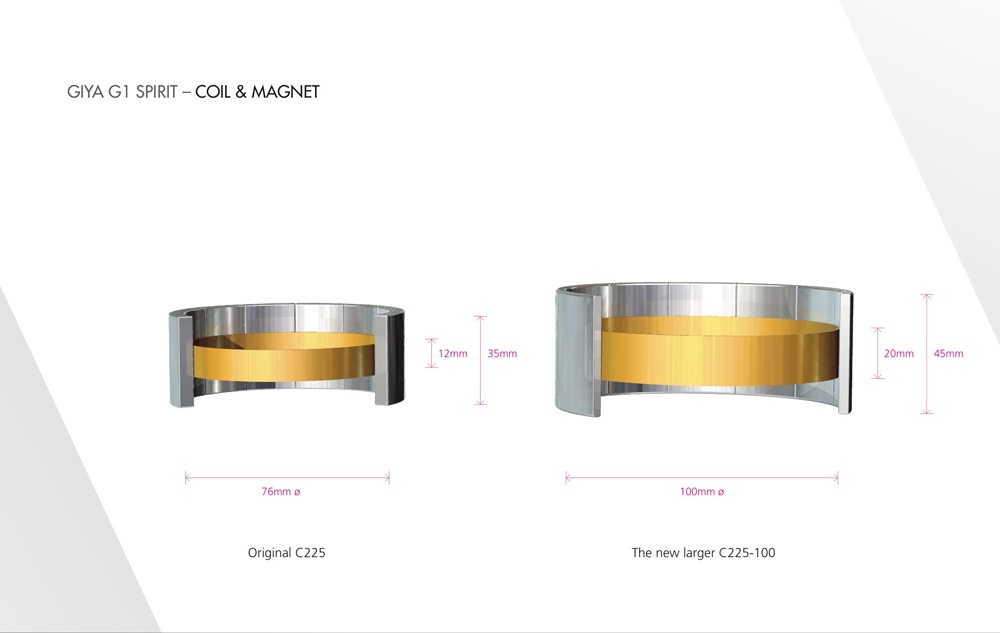 Low-Mid-Range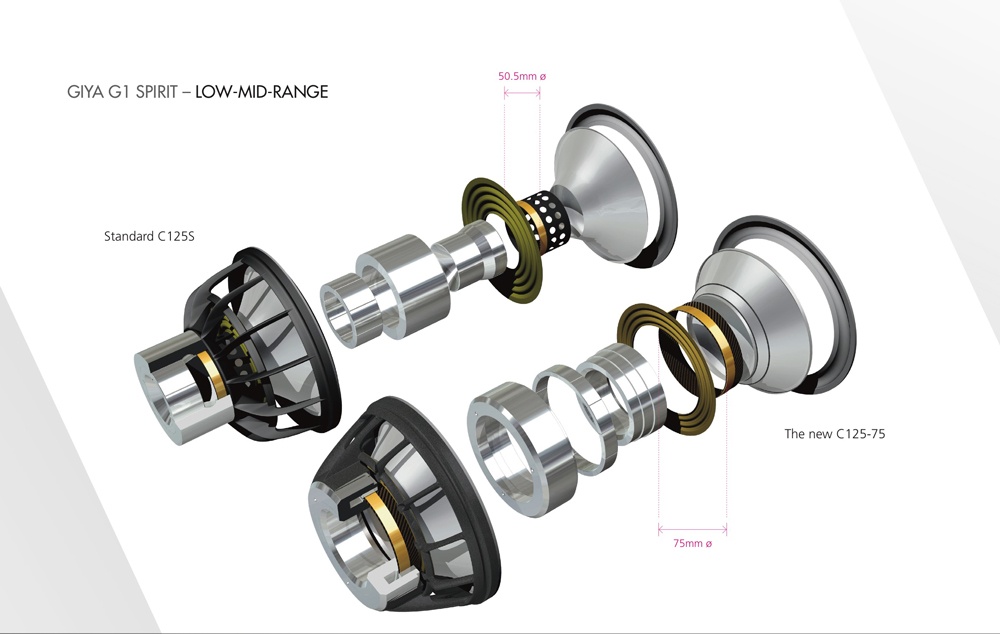 Grilles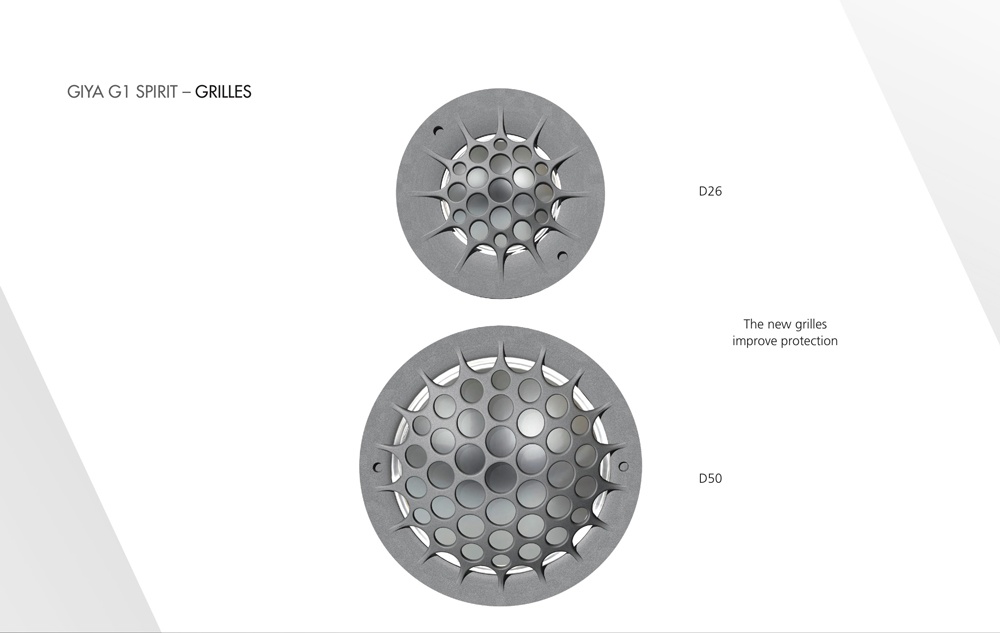 One-Piece Moulded Absorber Tubes