OUR MISSION
The sole legitimate function of a music system, from modest to state of the art, is to enable the listener to enjoy the emotional experience of music performances. On a Higher Note's efforts are concentrated on distributing audio components which offer an exact recreation of live music performances without interfering with the musical enjoyment. This pursuit demands dedication and a genuine love of music that is impossible to hire, which explains the fact that in those few companies that succeed in producing musically satisfying components, product development is inevitably dominated by one or two individual personalities, rather than design by committee.
While we enjoy large-scale rock, we prefer to use acoustic performances on acoustic instruments as our musical reference. Similarly we recommend using music to voice a Home Theater system as we are familiar with how a Steinway grand piano should sound, while we have no such reference on hand to determine if a dinosaur stomp is accurate or not.
THE BENEFITS OF HIGH FIDELITY
If you're passionate about tone, timbre, pitch, and the blending of complex harmonic structures and instrumental textures that forms the whole; if you care about every nuance in the sounds produced by the instrumentalist or vocalist, along with natural (un-hyped) rhythmic drive; if you are passionate about the emotional response produced by music, then you will want an accurate presentation, you need to hear a well-balanced audio system.
ON A HIGHER NOTE, LLC
On A Higher Note, LLC is a premier distributor of high-end audio components in the United States and Canada. Founded in 2001, OAHN set out to distribute products from manufacturers of synergistic high-end audio components across the globe to high-end audio dealers within the United States.  We have a track record of rolling out distribution for quality brands and quickly establishing their unique presence with a premier dealer base and music lovers throughout the North America.
We successfully launched Halcro, an Australian brand of reference quality amplifiers, into the U.S. high-end electronics market from its infancy, and Vivid Audio, a South African loudspeaker company into the N. American high-end audio market from inception.  We were also responsible for establishing the N. American distribution network for Gryphon Audio Designs, a Denmark electronics manufacturer, EMM Labs, a manufacturer of CD/SACD playback systems, and returning Luxman, an audio legend of handcrafted Japanese electronics to N. America with a successful dealer network currently serving many self-proclaimed "Luxman addicts".

Bergmann Audio is a Danish airbearing turntable and linear tracking tonearm manufacturer that bears the Founder, Johnnie Bergmann Rasmussen's namesake.  Whether it is the well-thought-out minimalistic look, the neat and elegant Bauhaus lines, or Bergmann's ingenious implementation of the most advanced air bearing technology that quietly and steadily feeds air with an oil-free and condensation free air pump to decouple their linear tracking tonearm from the turntable and the platter surface it sits on, Bergmann Audio's technology and design continues to speak millions of their Danish DNA.

Moonriver Audio is a Swedish company that penned its name from the famous song by Andy Williams.  With a design concept that envelopes both an affinity towards contemporary forms and nostalgia for the timeless classics, balancing artistry with rich functionality in a modular approach, Moonriver Audio is dedicated to offering the best sound and reliability in music playback with organic texture acquired within an open space and unrestrained dynamic behavior while preserving natural color.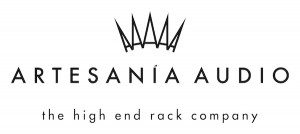 We launched Artesania Audio, a high end audio rack and accessories company from Spain in 2015 in the North American market as their exclusive distributor.  Artesania is famed for its proprietary anti-resonance acoustic technology.  Known for their  proprietary double suspension structure with no shelves, Artesania designed their rack systems and accessories so that each electronic component is placed in suspension and independent of anything else on the rack.  Aside from cost savings, this improves performance of the most refined audio systems.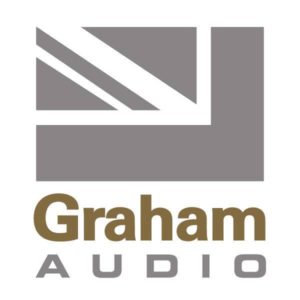 Beginning November 2018, we have added Graham Audio into our line card to bring the best execution of the technology from the British Broadcasting Company (BBC) monitors to the North American homes.   Listeners for the first time will hear the natural human voice brought into the comfort of the home as if the vocalists were right in the room.  With the help of Derek Hughes who improved on the lifelong work of his father, Spencer Hughes, Graham Audio's loudspeakers provide unmatched levels of neutrality, transparency and realism.
OUR TRACK RECORD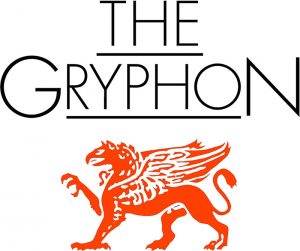 In 2017 on the assurance by Flemming Rasmussen, the founder of Gryphon, that they had no interest in direct distribution, we relaunched Gryphon Audio from Denmark to N. American after their 18 year hiatus from our marketplace. We knew it was going to be hard work but we felt up to the task.  With the support and collaboration from our dealer base, we pulled off one of the most phenomenal success stories of a brand relaunch in high end audio.  With careful selections, we put 6 display dealers on during the first year, 12 display dealers by the end of the 2nd year and had 14 display dealers throughout N. America by the third year.  Unfortunately, Gryphon's new management had other plans and decided to take Gryphon distribution in-house and our distribution relationship ceased April 2021.

LUXMAN since 1925 from Japan – On a Higher Note returned this audio legend to the United States as the exclusive distributor for Luxman from Japan beginning 2008.  We admired Luxman's dedication to excellence,with handcrafted audio products from Japan. Each part is carefully tested and evaluated with many custom-made parts, thus making the Luxman designs unique, special and one of a kind. Throughout its history, all Luxman products were designed and for most of its history, Luxman's products with legendary tone were made in Japan.

VIVID AUDIO from S. Africa – On A Higher Note launched Vivid Audio in N. American marketplace in 2005, introducing Mr. Lawrence Dickie's new manifestation in innovative high-end speaker engineering after he completed the B&W Nautilus. Vivid Audio strives for aural and visual perfection along its full product range. These products have aesthetics as striking as the sound quality is pure, delivering an acoustic performance rendering them virtually invisible. They refine acoustic performance to a new level which encourages the listener to want more, rather than tire and need a break.

ECLIPSE from Japan – We approached Fujitsu Ten 2012 about the possibility of importing these remarkable speakers into N.America and announced the launch of this brand in CES 2014.   Getting rid of the crossover and multiple drivers is a big deal; these speakers have all the immediacy of the QUAD ESL57, but throw a huge soundstage and are considerably more compact and easy to place in a small to medium-sized room.

HALCRO from Australia – We were responsible for the successful debut of Halcro in 2001 and for a strong run of the highest honors and the most prestigious awards a brand can ever imagine to accomplish during the subsequent six years.

EMM Labs from Canada – Our ability to roll out distribution for quality products was demonstrated by us bringing 22 high-end dealers in 18 states on board to carry and sell EMM Labs' products in a short time.
Our Founder, Philip O'Hanlon, has a long time track record in creating strategic relationships and market demands in specialty niche markets in the high technology field. Our success is mainly due to our ability to relate to and fulfill the needs of the manufacturers, the dealers, the end-users and channel partners, and our skills in creating brand awareness and excitement with both the reviewers and the consumers.
OUR PHILOSOPHY IN WORKING WITH DEALERS
We currently have commercial relationships with over fifty high-end audio dealers in North America and more audio-video installers. Our high-end audio dealers are predominantly "A" dealers in their respective markets and channels who have strong track record in selling into the high-end or luxury market. While we continue to solicit nation's most productive dealers to join our network, we tirelessly nurture our existing dealer base to grow their presence and their sales organically. We conduct on-site product training on a regular basis for the sales people and music seminars for music lovers in select locales.
As our focus is on a narrow and deep channel of distribution, we restrict the dealer's ability to discount the retail price and in turn we monitor all sales in our distribution channel to ensure that the dealer's selling territories are respected.
Our dealers are service-oriented both in pre-sales services and after-sales support. We are active in conducting in-store product seminars and both analog and digital music seminars to assist our dealers in generating demand for our products in their marketplace. This sets the select audio/ video stores apart from the large AV chains in mid-fi as well as against the yet larger low-fi chains.
OUR ALLIANCES WITH CHANNEL PARTNERS
On A Higher Note has very strong relationships and alliances with select manufacturers of synergistic products. We work with JM Lab, Kubala-Sosna, Nordost, Shunyata Research, Synergistic Research, Transparent Cable, XLO Electric, and Wilson Audio to support each other in large systems sales and demonstrations. We continue to cultivate strategic relationships that would further our goal to be the first stop for manufacturers of high-end audio components around the world as well as help in assembling stereo systems that are truly capable of performing at the edge of the art.
FINANCIAL HEALTH
On A Higher Note is well capitalized, debt free and financially sound. In all the years of operations, we have had zero bad debts.
PHILIP O'HANLON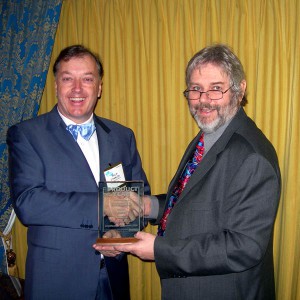 Philip O'Hanlon, our Founder & President, is a native Irishman who has been living in the United States since 1991. Prior to entering the audio industry, he was an executive producer for visual effects at a digital visual effects post production facility serving the motion picture industry. Screen credits include; Independence Day, Volcano, Species 2, Mortal Kombat: Annihilation. His last project in the movie business was the destruction of New York City in Armageddon.
Mr. O'Hanlon is a music lover and an audiophile; he has a broad musical taste from folk to jazz and collects music in many formats. He enjoys a pair of heavily modified QUAD ESL57 (non-magnetic stainless steel frames) in the office during the day, where he has music playing continuously. His evenings are spent enjoying music in his living room, where he has a state of the art stereo music system, employing master tape, vinyl & pretty much every digital music format.
To clear the cobwebs from his brain Mr. O'Hanlon rides Aprilia & Ducati motorcycles around the canyons of Southern California. He is also an avid photographer.