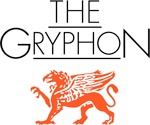 Gryphon Audio Design announced the formation of Gryphon Audio NA Inc. April 3rd, 2021, marking the end of a 4 year successful re-launch by On A Higher Note as its exclusive distributor in North America after their 18-year hiatus from our marketplace.  We wish Gryphon best of luck with their new endeavors.
In defiance of our own 4-year no-discount policy for Gryphon equipment, we are conducting a sale for select new stock and ex-demo equipment from our distributor fleet on a first-come-first-serve basis.
PRICING EXCLUDES SHIPPING, SALES TAX OR CREDIT CARD FEES OF 3.5% IF APPLICABLE. 
We are firm on pricing.  Not interested in trade-in's.  Ex demos are generally in excellent condition.  Photos furnished if price is right and upon request.
NIB means New in Box.  See warranty policy below.
ex-demo is audition demo.  Photos furnished upon request.  See warranty policy below.
review sample refers to new units opened up for magazine review(s) and now for sale.
Warranty:  New stock carries the same manufacturer's limited warranty to original owners for parts and labor, and ex-demo stock carries the same but only for a one-year period from invoice date.
Digital Analog Converters