Show report: Starring Gryphon – Anaheim, CA
January 26, 2019 @ 11:00 am

-

4:00 pm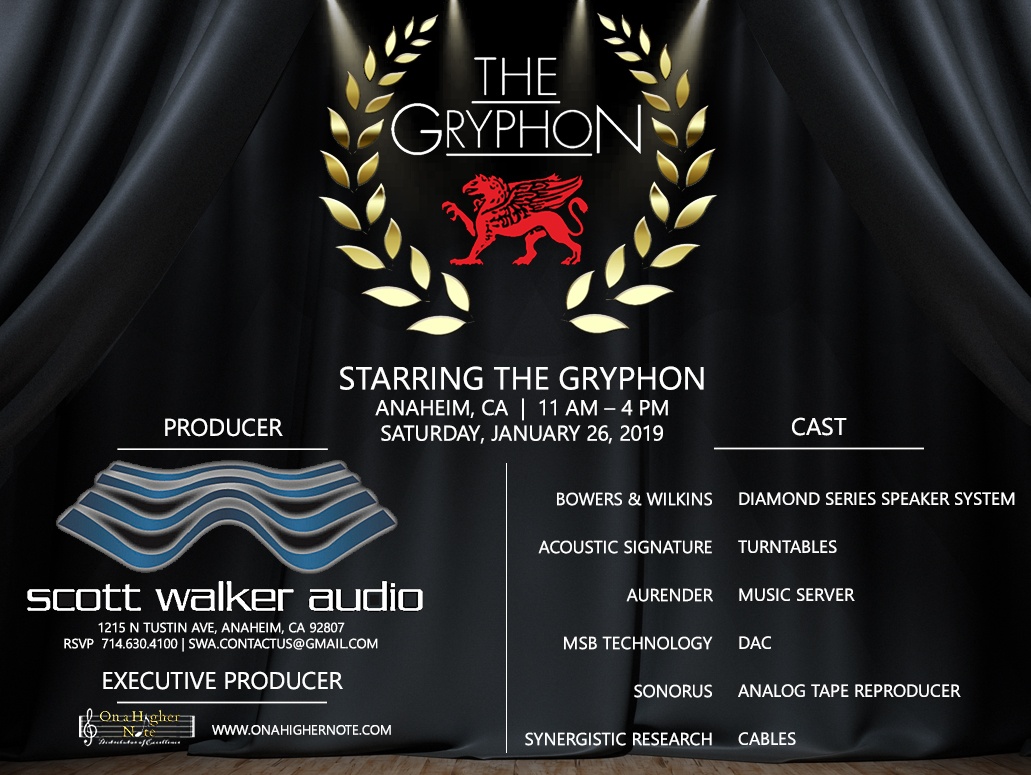 SCOTT WALKER AUDIO | ANAHEIM, CA 92807
JANUARY 26, 2019, 11 a.m. – 4 p.m.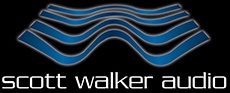 Exclusive listening event showcasing Gryphon Audio electronics driving Bowers & Wilkins Diamond series speakers.
Music Presenters:
Scott Walker, Scott Walker Audio.
Philip O'Hanlon, On A Higher Note (N.America's Gryphon exclusive distributor)
Andrew Kissinger, Bowers & Wilkins
Sample music collection:
A wonderful collection of hand curated music on Vinyl, Tape & Digital.
Comparison tracks from The Beatles 50'th Anniversary White Album
Recent releases by Paul Simon, Boz Scaggs & Michael Buble on LP.
Equipment List:
System 1:

Gryphon Pandora Preamp
Gryphon Antileon Amplifier
Bowers & Wilkins 800D3 Diamond Series Speakers
Sonorus Audio ATR10 reel to reel deck
Aurender N10 Server
MSB Tech Premier DAC
Synergistic Research Galileo SX cabling
Synergistic Research Infinity Atmosphere Room Acoustic System
Bowers & Wilkins DB1 subwoofer

System 2:

Gryphon Diablo 300 Integrated Amp with optional DAC module on board
Bowers & Wilkins 802D3 Diamond Series Speakers
Aurender ACS10 server
Synergistic Research Atmospher SX Cabling
Synergistic Research Infinity Atmosphere Room Acoustic System
Bowers & Wilkins DB3 subwoofer

System 3:

Gryphon Diablo 120 Integrated Amplifer
Gryphon Scorpiio S CD Player
Bowers & Wilkins 805D3 Diamond Series Speakers
Aurender A10 server
Synergistic Research Atmosphere SX cabling & room acoustics
Space is limited —  RSVP early. Tel: 714-630-4100. Email:  SWA.Contactus@gmail.com
Post show uploads 2/19/19:
We were asked to play music with Gryphon electronics at Scott Walker Audio again this last weekend for the L.A. Audio Society members, pairing Gryphon with Magicos.  Attendance was stellar and many walked away memsmerized.
RSVP