Show report: Montreal Audio Festival, Montreal Canada
March 22, 2019 @ 11:00 am

-

March 24, 2019 @ 9:00 pm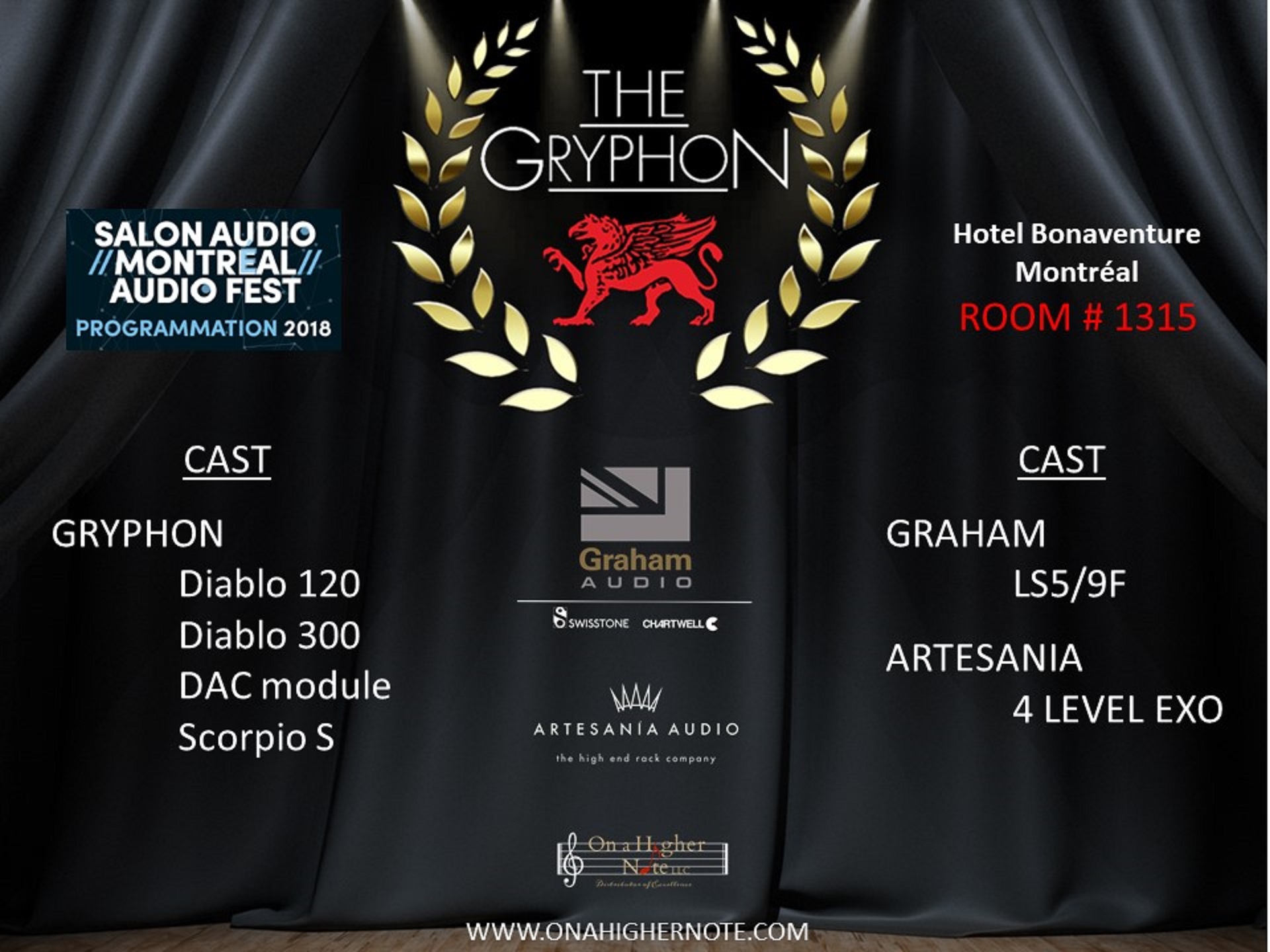 Room # 1315
Hotel Bonaventure Montréal | Montréal, Quebec
North American Debut of Graham Audio new LS 5/9f floor standing loudspeakers designed by Derek Hughes based on the award-winning BBC LS5/9 design, paired with Gryphon Audio electronics, Artesania Audio racks, and cables supplied by 20/20 Evolution Systems.
Starring Gryphon Audio Design's electronics, to include the newly repriced Diablo 120 (US$9,990) with built-in DAC module (US$4,250), or built-in phonostage module (US$2,250) and Scorpio S CD Player (US$9,400), playing CD's and computer files.  On hand will be the Diablo 300 (US$16,000) on static display.
Debut of Graham Audio's LS5/9f, floor standing loudspeakers (US$7,995 – 9,634 | CA$9,354 – 11,272)
Other Graham Audio family speakers will be on active display, including the latest Swisstone LS3, Chartwell LS3/5 and Chartwell LS6.
Cables/connectors: supplied by 20/20 Evolution Systems
Music:
digital files and streaming music
Philip's Demo CD compilations with brand new 2019 collection (Demo XXI) and specially a curated collection, "Graham's Demo 2019", for this occasion.
Presenters:
Press:  Stereophile's Art Dudley referred to the system as "among the best-sounding systems at the show".  Click below or go here: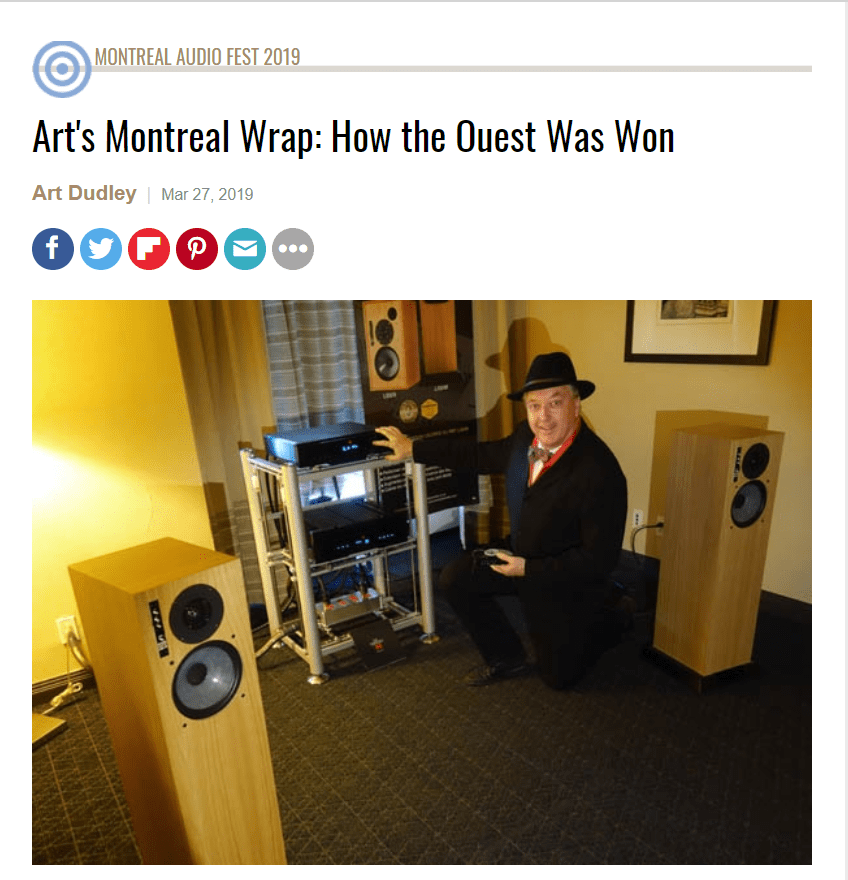 Photo Gallery from the show:
After-show hours' fellowship
RSVP