SHOW REPORT: USA Launch of the Graham Audio LS5/9f – Gig Harbor Audio
May 25, 2019 @ 2:00 pm

-

5:00 pm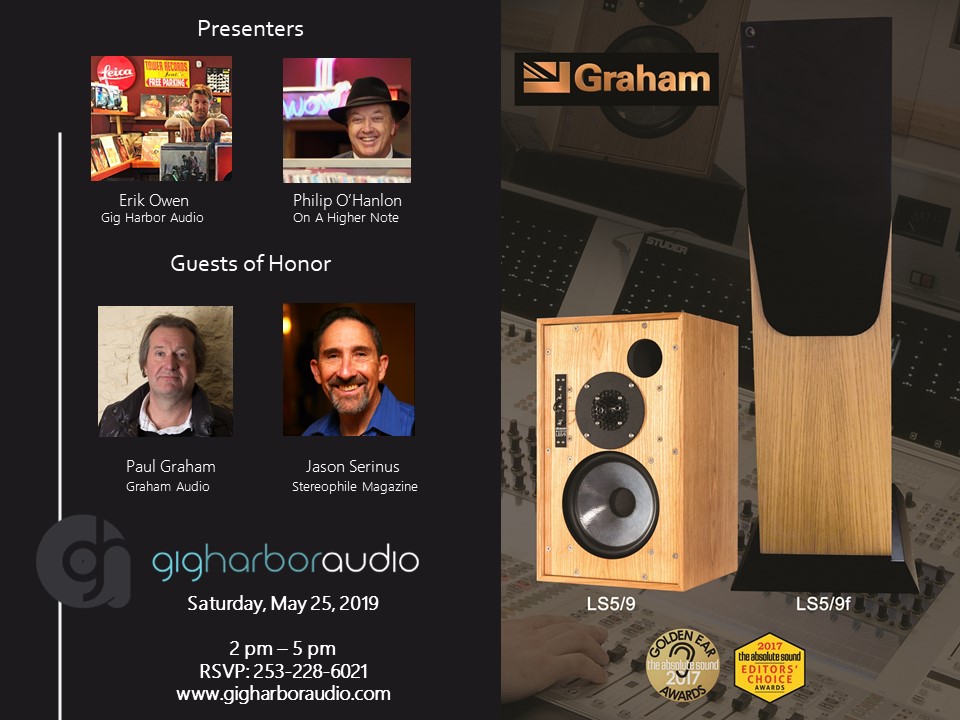 GIG HARBOR AUDIO
GIG HARBOR, WA 98335
May 25th from 2-5pm.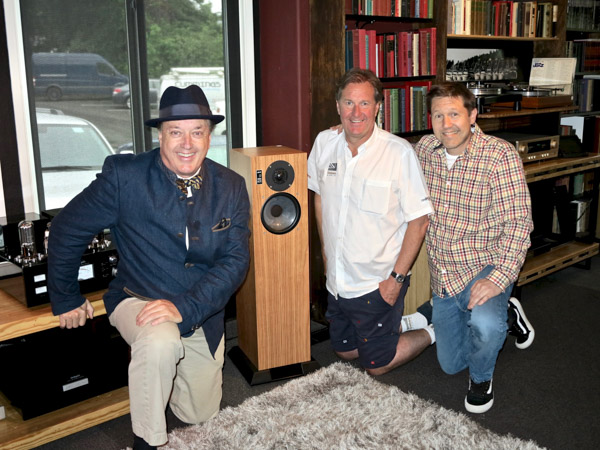 Thank you Erik for hosting and Paul for making the trip from England.  In addition, we had the honor of having Jason Serinus from Stereophile to cover the event and he published his write up just yesterday.
"It's a keeper. Those are the thoughts that stuck with me after listening to the British-made Graham Audio LS5/9f ($7999/pair), a two-way reflex loading loudspeaker"  – Jason Serinus, Stereophile.com.
Go here to read the coverage: https://www.stereophile.com/content/graham-audio-launches-ls59f-gig-harbor-audio-0
Originally developed at a cost multi-million budget in today's numbers, the legendary BBC monitors were produced through the most intensive R&D program in loudspeaker history. The latest generation Graham Chartwell LS3/5, LS5/9 and LS5/8 are carefully crafted by designer Derek Hughes, using modern speaker technology. Mr. Hughes developed the new LS5/9f for Graham Audio from the experience gained whilst recreating the BBC LS5/9 to meet a popular demand for a precision monitor loudspeaker like the 5/9 but in a floor standing version.
Built to the same exacting BBC standards the LS5/9f is created using the damped thin wall principle with rubberised acoustic barrier and rockwool damping. The crossover is 2nd order on the bass and 3rdorder on the treble, same as the standard LS5/9.
Gig Harbor Audio is a very unique store with a community approach in high end audio championed by its proprietory, Erik Owen.  It's about the music and the friendship built around the enhancement of the musical experience.  The event was very well attended with a higher ratio of female attendees attending alone, with friends and family.  Customers showed up early to hang out and help out.  They take pride in being ambassadors and eagerly help guide fellow visitors.  The environment is equally quaint with multiple open active listening rooms each with a complete active system, plenty of choices for their visitors.
Some snaps during show prep here: