Show report: Gryphon Audio at T.H.E. SHOW 2019, Long Beach, CA with Scott Walker Audio and Joseph Cali Systems Design in two presentations
June 7, 2019 @ 12:00 pm

-

June 9, 2019 @ 7:00 pm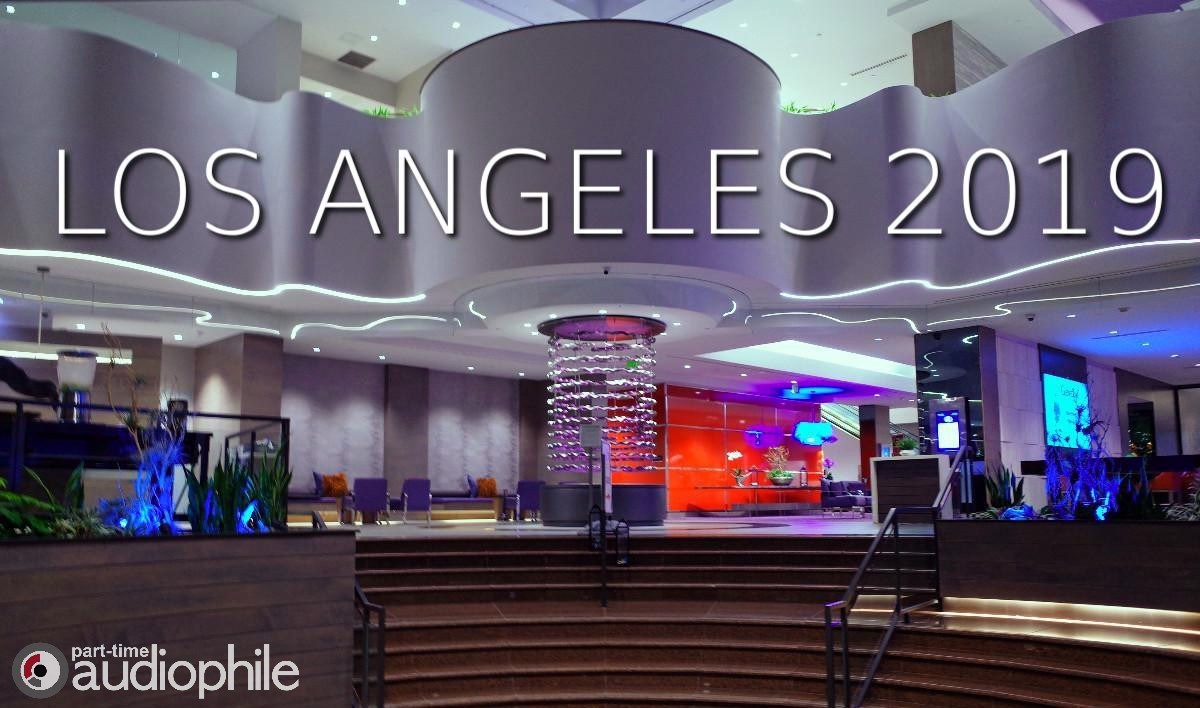 Hilton | Long Beach, CA 90831
June 7 – 9, 2019
Gryphon Audio was showcased in two separate rooms:
(1)  A powerful active display by Scott Walker Audio was showcased on the 3rd floor of the hotel in the Board Room, with active display as follows:
Gryphon Antileon EVO
Gryphon Pandora Preamp with Legato Module
Gryphon Kalliope DAC
Gryphon Scorpio S CD Player
Magico S5 MKIII
On the strength of Scott Walker Audio's room in AXPONA 2019, with Gryphon electronics driving the Magico M3 loudspeakers, Scott Walker paired up these two brands again except this time Scott curated Magico's S5 MKIII instead, for the presentation.
We had a beautiful set up and we thought it would be fun for viewers to see the before and after pictures:
Unfortunately we were not able to snap lots of pictures but received photos afterwards from some friends that visited
There is one phenomenon that we found in this year's and last year's T.H.E. Show that is worth mentioning.  Usually these shows are as much a networking / catching up affairs with old friends as a music/audio event to hear/see/touch/feel the latest and greatest.  You will find people wandering around the public areas, as much as the number of people in the rooms.  This year more so than last year, we noticed that the rooms are quite full in most places while the hallways are not as crowded.
To us, that is a quality show right there as we have lots of visitors stopping by, spending quality time to savor the presentations.
For more information, reach out to Scott Walker Audio >>> here >>>.
(2) A more intimate setting was curated by Joseph Cali Systems Design with a full-Gryphon system on active display in room #435
Joe presented in 30-minute closed door sessions in an intimate setting with many repeat visitors going back for more.  This was Mr. Cali's pre-opening show in anticipation of his new store opening at the Pacific Design Center in Hollywood, CA July 2019 with a full Gryphon system.  Visit his website for more: http://caligryphonsystems.com/
Mr. Cali has been presenting Gryphon Audio full systems in his New York by-appointment-only music loft ever since Gryphon returned to N. America with our representation.  His knowledge and professionalism is well represented in this write up by Mr. Gregory Petan at Positive Feedback in an article he wrote in February 2019.  >>> Go here for more >>>
Press Coverage
The press was very kind.  We may not have included all but here are some kind words that were said about our rooms
"Oh boy, was soundstaging excitingly three-dimensional in the Scott Walker room that headlined Gryphon electronics.", Jason Serinus, Stereophile Magazine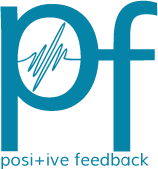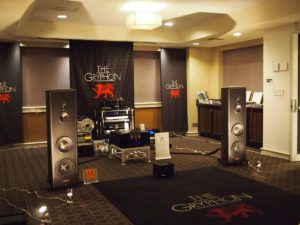 Erik Shook listed our room in the "Must See Rooms, Day One" in his show report.
"My favorite rooms in no particular order.  Philip O'Hanlon's On A Higher Note with Scott Walker. Gryphon electronics with Magico speakers. It sounded terrific… Joe Cali's all Gryphon room was also wonderful.Joe also has a terrific ability re system set up …", Steve Williams, Whatsbestforum.com.  >>> See more here >>>
"one of the best soundstages I have ever heard in my life …", The Audio Beatnik in "T.H.E. Show 2019 – Ten Great Ten Impressions".

   A forum post on T.H.E. Show cited, "IMHO this was the best-sounding room of the show, bar none."  >> more >>
A Touch of Art
Yuroz presented by Moso Art Gallery
We had an ante room outside of our music demonstration room, beautiful space for us to bring in some fine art from an internationally celebrated American-Armenian artist, Yuroz, to share with show goers.
Pandora curated select work from Yuroz's ICONO (short form for iconography) Collection from her art gallery, Mosoart Gallery, where the artist paired his representation of everyday's emotions and narratives with the elegance and glory of 23k gold leaf.   In addition to original work, a 14″H bronze horse sculpture, a pair of 2019 new release limited edition serigraphs, "From Dusk Till Dawn" were showcased.
Visit Moso Art Gallery for more information on the ICONO Collection and on the artist, Yuroz.
Dave R. Clark, the Dysfunctional Art Series
The pleasant surprise was that the magnanimous Dave Clark from Positive Feedback magazine accepted Pandora's invitation to showcase his latest artistic creations from the "Dysfunctional Art" Series outside our ante room.  Dave has re-ignited his artist flair ever since he retired from his teaching profession.  We have been following his artistic journey and were delighted to host him.
Visit Dave R. Clark's website for more information and see more of his work.
The Venue:  a touch of the old and the new at the Hilton Hotel, Long Beach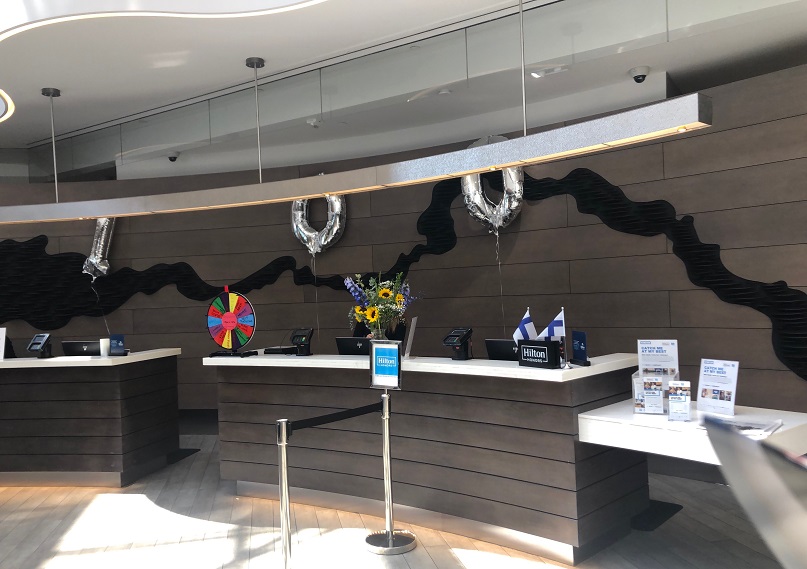 Our friend, Sonny Wang, an investment banker in Los Angeles, stopped by last day of the show to visit our room.  He actually hung around to help us break down; we are extremely grateful for that.  Turns out the Hilton, Long Beach, was the same hotel he went for his prom night.  What he didn't expect was to see the relatively new lobby design and the metal water fountain feature.  This is actually the work of a designer friend of Pandora's who works with other residential and commercial designers or improvement teams to give final finish a creative metal facelift.
The back splash of this lobby was his design and he used a similar concept at the Hardrock Cafe Hotel in Hollywood, Florida (see red backsplash)
Pandora had some installation pictures of the metal (no-rust) water fountain installation to share.
Contact us with any question on the music, the equipment or the art.