Midrange Magic Music Seminar at Montreal Audiofest | with specially curated tunes for Montreal friends
March 25, 2022 @ 10:00 am

-

March 27, 2022 @ 4:00 pm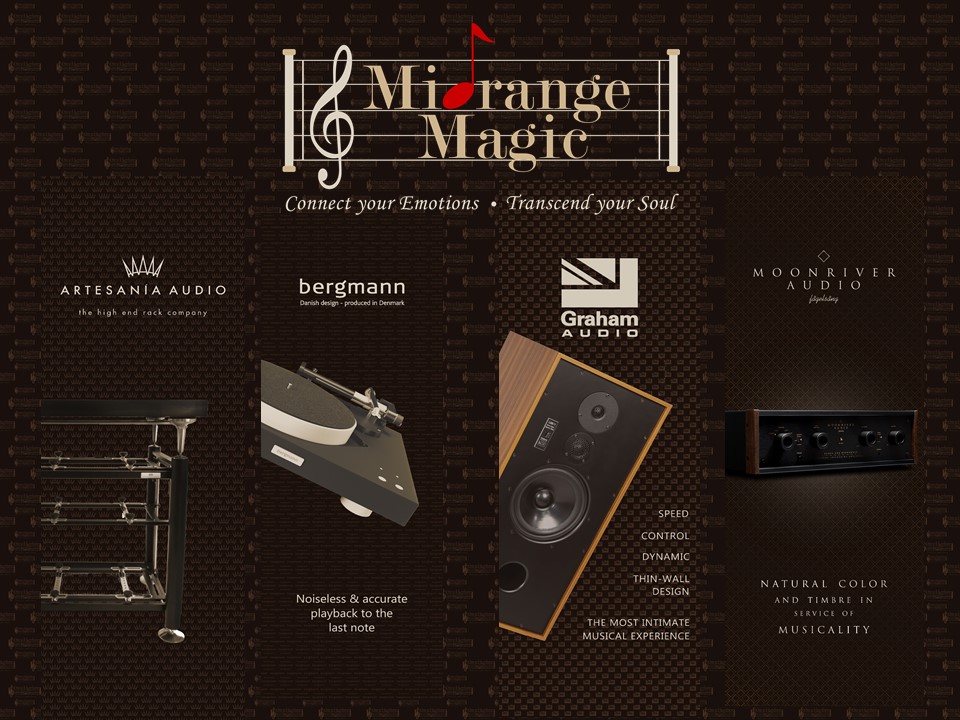 ROOM 1229 Salon Audio Montreal Audiofest | Montreal, Canada
Friday, March 25 – 27, 2022
Midrange Magic Music Seminar
Presenter:  Philip O'Hanlon to spin a specially curated playlist for our Montreal show-goers.   He is so excited to be there to meet old friends and greet new ones.  Love the Montreal hospitality!
Showcasing: Graham Audio LS8/1, Bergmann Audio Modi Air bearing turntable System with Moonriver 404 Reference Integrated amp with optional DAC and phonostage, Artesania shelf-less audio rack system with accessories, Cardas Audio cables accessories
Press coverage:

Montreal Audio Fest 2022, by Robert Schryer: …I felt a wall of tears—black or not—well up in the back of my eyeballs, and this is no metaphor. It was a beautiful, tender moment, but also disconcerting: People were sitting right next to me… Touching? You don't know the half of it. Midrange magic is real…  Read more here

Montreal Audio Fest 2022, by Suave Kajko: … delivered a performance that was several notches up on the sonic ladder… offered a luscious midrange, with palpable vocals and instruments …  this system sang a very rich and energetic rendition of the track…  the bass played fantastically deep, offered very good articulation, and simply made me want to get up and dance…  lifelike vocals, offering all the nuances I would expect from his voice, and fantastic soundstaging.    Read more here.