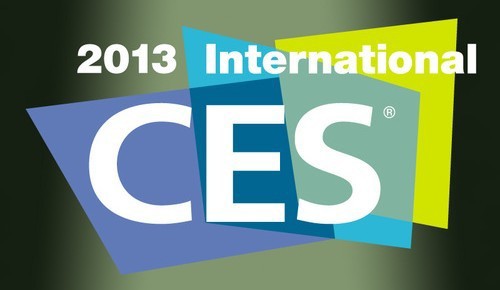 Best part of CES 2013: Show Report and Highlights Alas
Best parts of CES 2013 were the people we met, the music we shared, the laughs we had and the conversations we held.  From that standpoint, it feels like CES has not stopped for us as our musical sojourn post Las Vegas continues, bringing me up and down California's coast and into the Mid-West, meeting many new and old friends and colleagues in the industry.  See our album on our FB page
We are taking the CES system on the road, and if I may say so, our demo system and music series are like wine, they get better with each listening experience and valuable conversation, perfecting along one common thread – our mutual love of high fidelity music playback. You can find us pretty much at all the major audio shows, as well as dealer-sponsored music seminars around North America.  Please check our schedule:  for details.  We look forward to sharing our music and passion with you.
At this time, I would like to take a moment to give thanks to all our friends who played a unique role in making our show a success in Vegas:
Thanks to our dealer friends: Paul Blizel at Analog Audio of Minnesota , Jay Kaufman & Don Jackson at Audio Revelation, Don Krasen at Krystal Clear and Mike Garner at Tweek Geek, for lending their time and knowledge to help us in our demo rooms.  I am especially thankful for being able to free up a couple hours Thursday morning to run around with Pandora to visit different presenter friends and colleagues in their rooms at the show.
Thank you to our manufacturers and sponsors for lending their resources and time, incessantly answering questions, greeting our customers and press, and sharing their passion:
–        Andrea Brinkmann with Brinkmann Audio performed a marvelous assistance in setting up all five Brinkmann turntables that were active during CES:  OAHN @ Venetian, Synergistic Research @ Venetian, Vandersteen @ Venetian, Wadax @ Flamingo and of course OAHN @ Mirage. Andrea went on to run our Venetian suite during CES.
–        Joe & Greg Kubala with Kubala Sosna provided great assistance in set up over at the Mirage on Sunday. Their cables provided the perfect synergy between Vivid and Mola-Mola.
 –        Luxman lent us a prototype DSD DAC for use during CES, which turned out to be an unqualified success.  The editor of the North America's preeminent High End Journal, came by our room at 10:00 PM on Tuesday night for a glass of Irish whiskey and while chatting we also listened to a little music.  When he returned to formally listen to the system, here's his comment about the Florestan Trio playing Debussy's Piano Trio on SACD (Hyperion): "I own the same SACD myself for over ten years and have listened to this disc many times on many different SACD players, that was the best reproduction I have ever heard".
 –        Bruno Putzeys with Mola-Mola brought many examples of his craft over to the Mirage and allowed us to fine tune the system, so that by Wednesday we had the magic back in the system.
 –        Tri Mai with Tri-Planar who unveiled his U2 and U12 tonearms in our suites and for hosting at the Venetian with Andrea.
–        Lawrence Dickie & Philip Guttentag with Vivid Audio's held invaluable dealer training on the Wednesday morning and Thursday evening.  The BIG take-away is that Vivid are working on a DSP based room correction device / four way crossover, so that all Giyas can be run passively, semi-active (with in-room bass correction) and fully active.  I personally cannot wait to hear the fully active system.
We want to thank our friends who have supercharged our music selection this year.  Their contribution ranges from giving us music recommendations, to gifting us with test pressings, 24/192 files, reissues, DSD files from SACDs and DSD vinyl drops from Brinkmann Balance, to personally sampling demo XV in our listening room with valued feedback before the show, all ultimately enhancing the unique listening experience of our show attendees!
 –        Acoustic Sounds' Chad Kassam for hand delivering a test pressing of Stevie Ray Vaughan's "The Sky Is Crying".  The killer track is the cover version of Jimi Hendrix's "Little Wing", the 45 RPM LP set slaughters the SACD, more open, alive, dynamic.. Thanks Chad!
–        John Marks for shipping us a 24/192 file of Jerusalem played on the organ at the First Baptist Church in Rhode Island – recorded with the Ayre QA-9 sounds truly superb. Sorry can't share, ask JM.
–        Steve McCormack of SMcAudio, Bill Parish with GTT Audio, Jeff Aldridge, Luke Manley with VTL, Jeff Fox of Command Performance, Arian Jansen from SonoruS,  Dave and Carol Clark with Positive Feedback, Bruce Falls, and John Suveges,
Thanks to our industry colleagues:
– Richard Vandersteen with Vandersteen for showing our Brinkmann Balance turntable
– Ted Denney with Synergistic Research for showing our Brinkmann Bardo turntable
– Rick Brown with Wadax for showing our Brinkmann Oasis turntable
– Brett D'Agastino with Bully Sound for showing our Vivid B1 loudspeakers
– Charlie Hansen with Ayre Acoustics for showing our Vivid G2 Giyas
Lastly, here are some highlights from show coverage of the press if you have not seen them already:
–        Stephen Mejias and Michael Lavorgna, Stereophile writing about our smaller desktop system – the Luxman DA-200 DAC and the M-200 Amp
–        Michael Lavorgna also commented about our smaller desktop system
–        JVS, Stereophile on Mola-Mola and Vivid
–        Jon Iverson, Stereophile on Luxman's DA-06 USB/DSD DAC
–        Product of the Year Award for Vivid Audio's K-1 loudspeaker from Stereophile
–        Product of the Year Award for the Giya G2 loudspeaker from SoundStage
–        SoundStage's Doug Schneider's commentary on how our G2's delivers spectacular sonic results with Ayre's VX-5:
–        Alan Sircom at Hi Fi+ gave our Luxman/ Tri-Planar/ Brinkmann/ Vivid G3/ Mola-Mola active display room his "Best of the Best: for CES 2013
–        Doug Schneider at SoundStage gave Best Sound of CES 2013 to the Vandersteen Model 7 Speakers with the Brinkmann Balance turntable
Stop by to share our experience.  Refer to our schedule for details and I look forward to meeting you.
Footnote of our Rooms and Gear at the show:
At the Venetian – On A Higher Note Room: Brinkmann Bardo with the new 12″ Triplanar tonearm Luxman L-507Ux Luxman D-05 CD/SACD player Vivid K1 speakers Kubala Sosna Cables – Emotion.  Ayre Acoustics Room: Vivid G2 Giya.  Synergistic Research Room: Brinkmann Bardo / 12.1 / EMT ti. Vanderstein Room: Brinkmann Balance / Triplanar / RoNT.
At the Mirage – On A Higher Note Room: Brinkmann Bardo Brinkmann EMT ti cartridge Tri-Planar new U12 12″ tonearm (New) Luxman DA-06 DAC with DSD compatibility (New) Luxman D-08 CD/SACD Vivid G3 Giya speakers Kubala Sosna Cables – Emotion SonoruS reel to reel Mola Mola Pre-amp (New) Mola Mola Monos (New) On A Higher Note Bedroom System: Luxman D-200 preamp/DAC Luxman M-200 amplifier Fujitsu TD-510Z mkII Apple macbook Kubala Sosna Fascination Cables  T.H.E. Show Wadax Room: Brinkmann Oasis / 10.0 / Pi