Yet another great experience and opportunity for a wonderful musical exchange! There were two albums that shone like diamonds during the Newport Show:
– Roy Gaines – I Got The T-Bone Walker Blues on 101/2″, 15 IPS two track tape linked
– Doug MacLeod – There's a Time on 2 x 45 RPM LP linked
Ying Tan from Groove Note lent us a few Master Tapes of albums originally mastered by Bernie Grundman. In addition to the Roy Gaines track [GRV1002], the other two albums are:
– Anthony Wilson's – Jack of Hearts [GRV1046]
– Jacintha – Here's to Ben [GRV1001]
Each title cost $600 for the album on two 10 1/2″ reels. (Elusive Disc sold all copies they brought to the Newport Show) We played the tapes on a Sonurus ATR-10.
Here's the General Playlist (Listed as title, artist, format, album):
Something Like Olivia – John Mayer, DSD Vinyl Drop, Complete 2012 Performances
Queen of California – John Mayer, DSD Vinyl Drop, Complete 2012 Performances
Here, there & Everywhere – Erick Kunzell, DSD file from SACD, Plays the Music Of the Beatles
Tiny Dancer – Elton, John, DSD file from SACD, Madman Across the Water
The Very Thought Of You – Nat King Cole, DSD file from SACD, The Very Thought Of You
The Love Is Over – Ray LaMontagne, LP, God Willin' & The Creek Don't Rise
Immolation – Wagner, DSD file, Unreleased Channel Classics Recording
Dvorak Dances – Ivan Fischer & Budapest, DSD files, Unreleased Channel Classics Recording
What A Wonderful World – KD Lang & Tony Bennett, 24/48 PCM, file from mixing console
Intro & Rondo Cappricione – Sinat-Saens / Akiko Suwanai, DSD file from SACD, Poeme
Here's what the press had to say about the experience. We will be conducting similar seminars around the country and we look forward to sharing music bits with you up close and personal: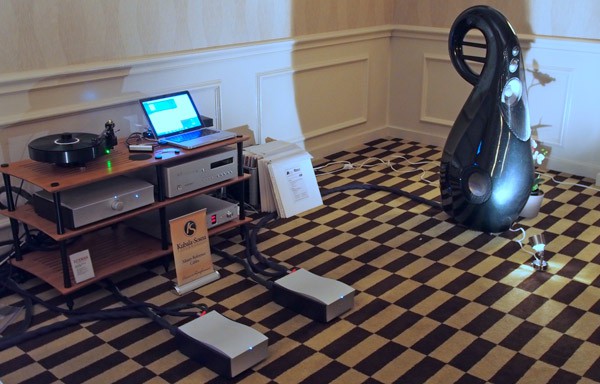 Jason Serinus of Stereophile wrote: "Philip O'Hanlon may call his distribution company On a Higher Note, but it was the beauty of his system's midrange that impressed me the most in his intentionally low-lit room. <more>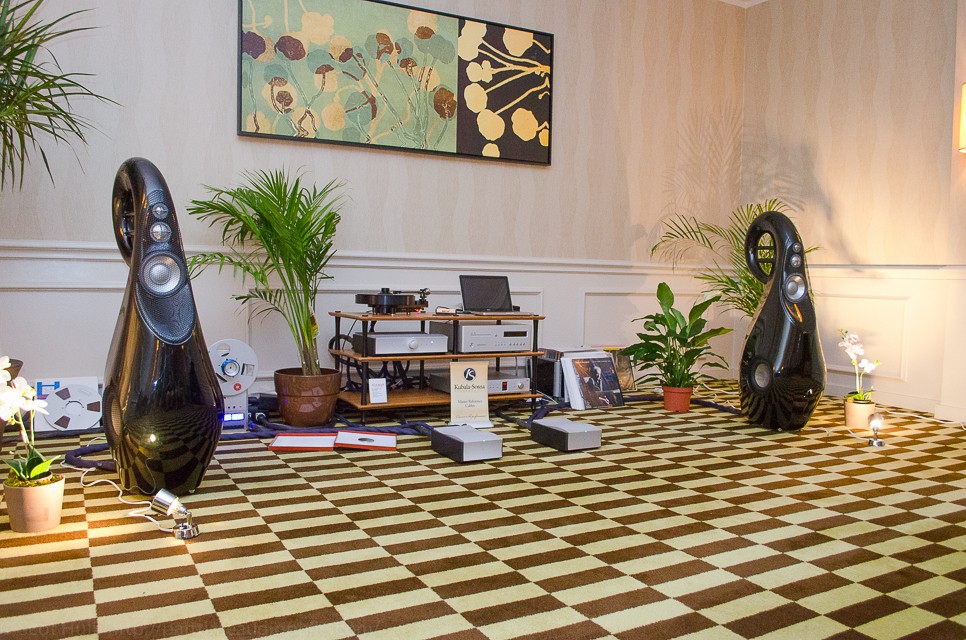 Mal Kenny of Part-time Audiophile stated, "Philip O'Hanlon's room is always one of my first destinations. The man knows how to make his systems sound tempting even in a hotel ballroom." <more>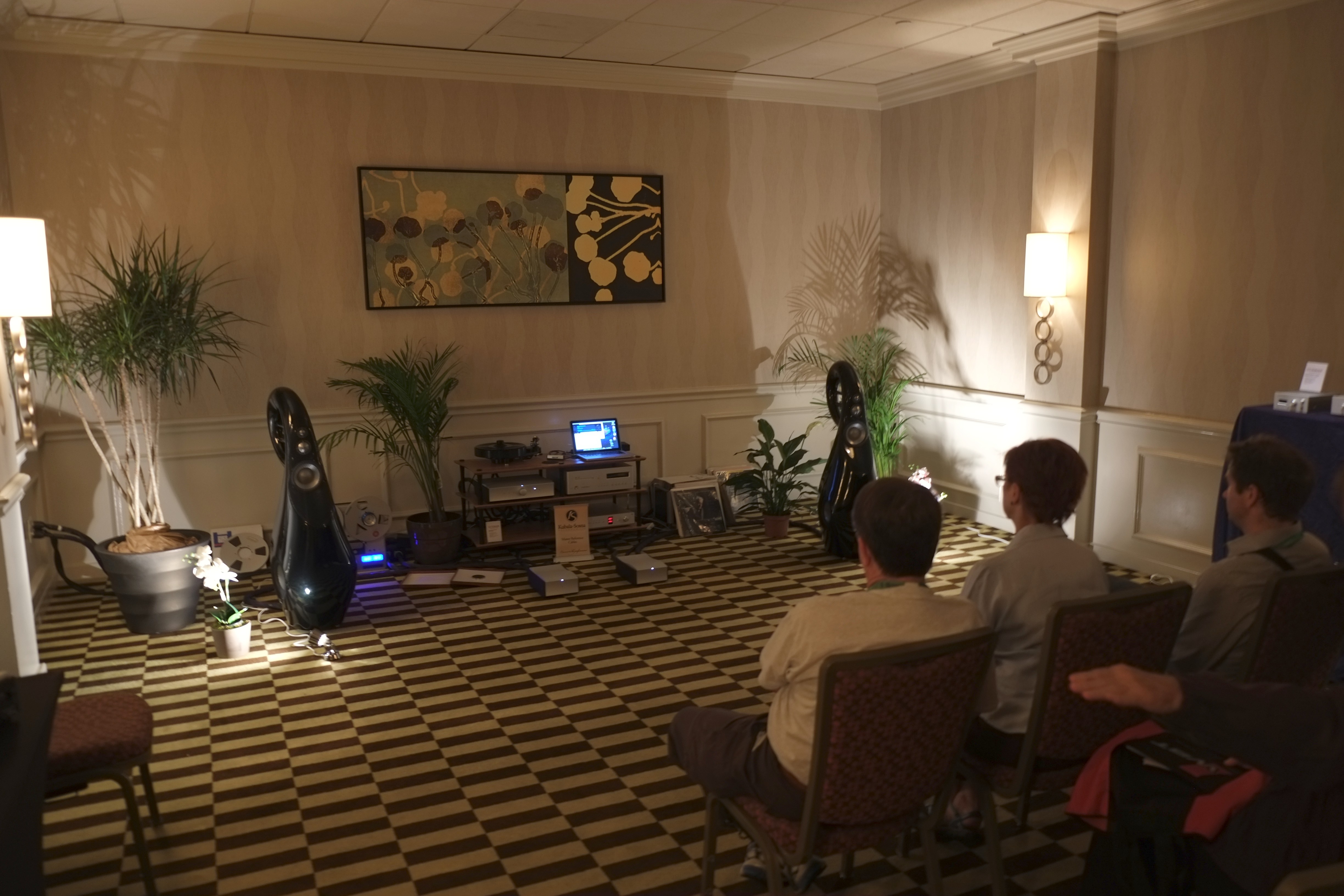 Michael Wechsberg of Positive Feedback (ISSUE 67) mentioned, "I had the best time down on the main floor of the Hilton. Here I enjoyed DSD master recordings on Vivid Speakers with Luxman electronics in the room hosted by Philip O'Hanlon of On a Higher Note…" <more>