Internati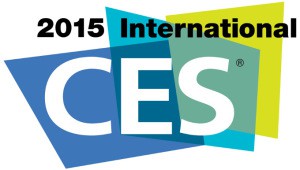 onal CES 2015, Venetian Hotel, Las Vegas
January 6 – 9, 2015

CES 2015 was once again a terrific success!
Our gratitude: A big thanks to my good friends: Bruno Putzeys of Mola-Mola, for bringing his remarkable prototype DAC, Laurence Dickie and Philip Guttentag of Vivid Audio for their unfailing support, and Caelin Gabriel of Shunyata Research for going the extra yard to help us achieve absolutely first class sound with the best of the best amongst his staple of cables at the Venetian Hotel. Special thanks to Jayson Lloyd of Audio Elegance for helping with the set up of our rooms and Peter Ledermann of Soundsmith who lent us his absolutely superb Hyperion flagship moving-iron phono cartridge for our Luxman PD-171 turntable. This Soundsmith / Luxman combo produced some excellent sound which smoked the digital files in our listening rooms, in case you were wondering! Last, but certainly not least, a big thanks to Steve Rochlin of EnjoyTheMusic.com who streamed a live broadcast for us at the show.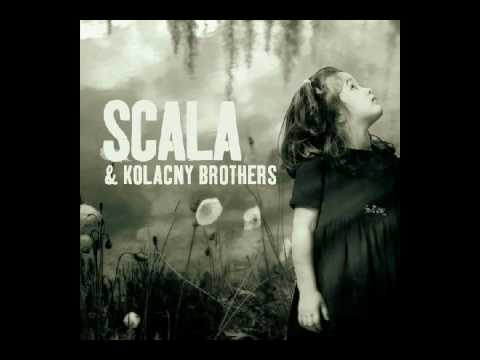 Most Sublime Moment: Radiohead's "Creep" performed by Scala & Kolacny Brothers, Belgian choir with a simple piano accompaniment – left many listeners speechless. The choir sounded so angelic, no one was at all prepared for the F bomb, part of Radiohead's original lyrics. Sonically, while not at all quality, it certainly worked on an emotional level.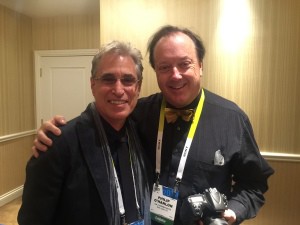 New Music – Lori Lieberman: Joe Cali dropped in (with his usual infectious enthusiasm) & played a few cuts from an upcoming Lori Lieberman CD that will be released in a few months time. One track, I was particularly interested in was "My Burden & Gift". Joe had played a rough demo version (piano and vocal) of the same song last summer; a lovely melody with a simple emotional vocal over a piano accompaniment. The finished version (mastered by Darcy Proper) has a simple but tasteful production, guitar instead of piano accompaniment and an exquisite fiddle brought in halfway through the song that adds a heartbreaking plaintive quality to this gorgeous song.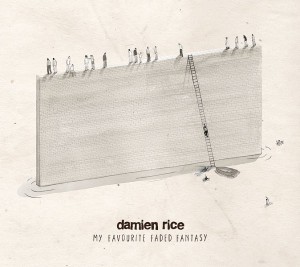 Damien Rice in Digital vs. Analog shootout: Rick Rubin paid us a visit (looking dramatically slimmer & healthier) and I entertained him with an interesting comparison of one of his own most recent productions. We had the digital download on hand (from HD Tracks) of Damien Rice's "My Favourite Faded Fantasy" compared to the 2×45 RPM LP; the track that Rick chose was "I Don't Want To Change You". We listened to the download first and then the LP; the latter had a more immediate, vocal with considerably more bloom. But it was the bass that showed the most dramatic differences between the two. I will be the first to admit we had a low bass room node issue with the Giya G3 that we did not have time to address before or during the show. So Rick preferred the vocal on the LP, but the bass on the download. But in a different room, I don't doubt that he might prefer the bass on the vinyl also. While it was a digital recording, we were listening to two different mastering sessions & I preferred the LP's mastering session, it displayed less compromises made to radio airplay. As it was mastered loud, when the music came to a crescendo, there was little or no headroom to spare, so the engineer squished the kick drum down. It will be really interesting to record this LP to DSD and compare the two files at a later venue.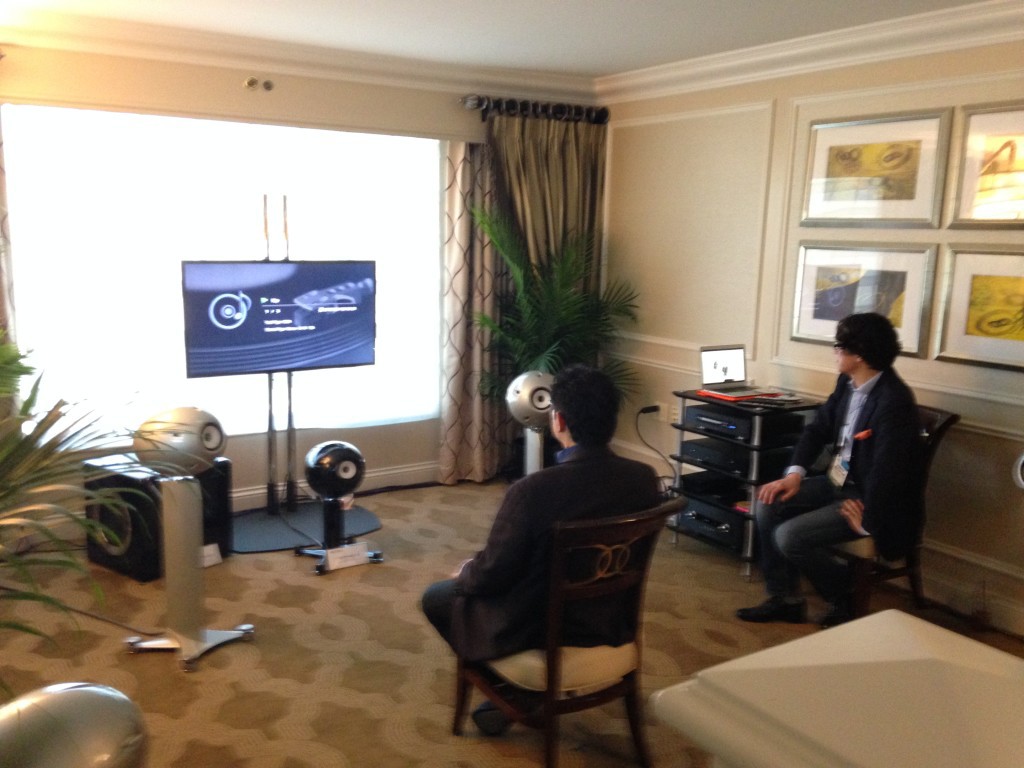 Hideto Watanabe had one of the most affective multichannel demonstrations that I have ever heard and his explanation of the time domain theory was extremely educational. He demonstrated a flautist playing single note first of all in an anechoic chamber, then in the Konzerthaus Berlin concert hall and finally in Musikverein in Vienna. The frequency response of all three notes was identical but they could not have sounded more different from each other. The large concert halls had wonderful harmonics after the note (echo) while the anechoic was simply a dry note.  Many of our dealers commented on how informative this demo was.
Philip's 2015 Top Pick
Best New Art

ist Award: Vanessa Fernandez

Best Audiophile Label Release Award: "Use Me", Vanessa Fernandez, Groove Note.
This album sounds great both musically and sonically. "Use Me", is a most widely given album, winning the final category, Gift Of The Year Award, from On a Higher Note. Congrats to Ms. Vanessa Fernandez and Groove Note!
On a final note, it was great meeting so many old friends & making some new ones too! We posted a bunch of photos of this show on our Facebook page. To stay connected, LIKE us.
What the Press said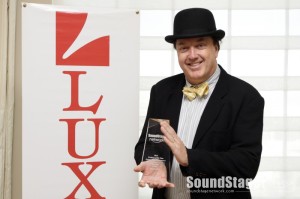 Philip O'Hanlon received the POTY award for the Luxman C-900u! <more>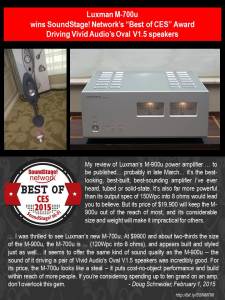 Luxman's New M-700u awarded 'BEST OF CES 2015' from SoundStage! Network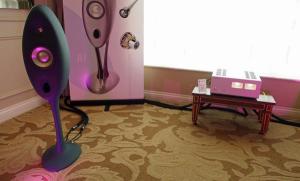 Larry Greenhill at Stereophile shares his experience at the On a Higher Note room at CES 2015: "…This room had some of the best sound at the show. After that, I was ready for anything…"Here you go," said Philip, "You're ready now." He cued up the group Tower of Power performing 'Diggin' on James Brown,' a truly explosive rock anthem. I just about got up and jumped around!" <full article>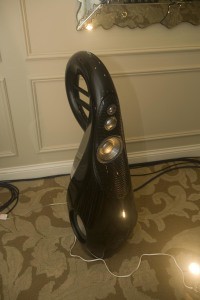 "Usually when you listen to loud, heavily compressed pop music it becomes extremely fatiguing, but in this case, it was perfectly fine – a testament to the new Mola-Mola DAC and of course the GIYA loudspeakers."
– John Atkinson, Stereophile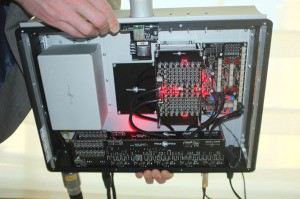 Michael Lavorgna elaborates about the lesson he learned from Bruno Putzeys: "Bruno chimed in and pointed out that the digital version was dynamically compressed while the LP wasn't. He went on to further explain his point…Which is to say the quality of the mastering obviously makes all the difference in the world between a great-sounding recording and a not-so-great sounding recording…" <full article>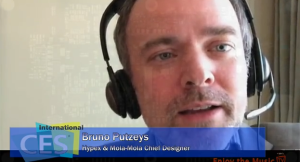 Philip O'Hanlon introduces Mola-Mola's co-founder & designer Bruno Putzeys to present the revolutionary Mola-Mola DAC at the On a Higher Note room at CES 2015.
Paul Bolin at The Audio Beat shares his 'captivating' experience at On a Higher Note's rooms at CES 2015: "When I first stopped by, Philip was playing a marvelous version of Illinois Jacquet's "Birthday Party Blues" from the Groove Note 45rpm LP. I listened casually for a couple of minutes and was slowly but surely drawn in to giving the music my full and undivided attention. This happened with everything I subsequently heard through this system…" <more>
What We Used and What We Played
Smaller Room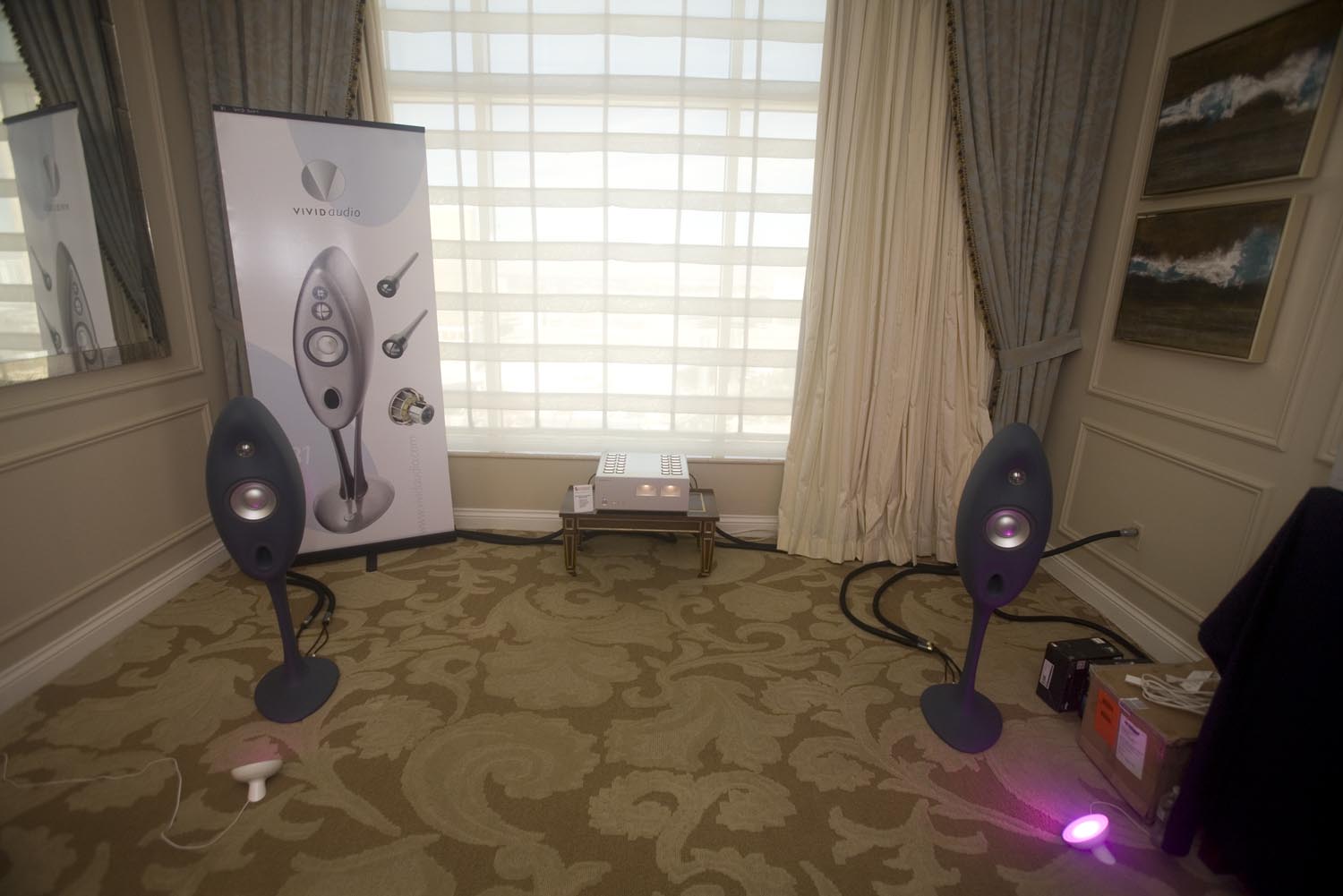 Vivid Audio – V1.5 two way speakers ($8,000) with optional Rijksmuseum matte blue finish  Pandora was ecstatic about this finish / color, it did not look like paint, closer to leather.
Luxman C-700u control amplifier New ($9,900)
Luxman D-06u SACD Player with USB input 2xDSD & 32/384 PCM New ($9,900)
Luxman M-700u stereo amplifier New ($9,900)
Shunyata cables & power (Inquire for pricing with Shunyata Research)
All music played from the CD compilation of Philip's Demo XVII in redbook; here were the most popular tunes:
Artist
Track
Description
Boz Scaggs
Lowdown
KCRW Air Check. Stripped down, very immediate.
Francis Cabril
La Corrida
French with a Spanish monologue, really well recorded.
Nina Simone
I Loves You Porgy
Raw, with marvelous presence & air.
Bruce Springsteen
Mansion On The Hill
Country, though the finest sound quality for any Springsteen recording I have ever heard.
Oscar Lopez
Lucia
Flamenco guitar, in the style of Paco de Lucia
Marc Mickelson (editor of The Audio Beat) shared his wonderful CES 2015 demo CD with me, there were a few stand-out cuts:
Suzanne Vega
Blood Makes Noise
 A wonderful acoustic stripped down version of a studio classic
Ruth Moody (Of Wailin' Jenny's fame)
Dancing In The Dark
 I love being turned on to new music, Marc had already turned me on to Wailin' Jenny's years ago so it was a delight to finally be introduced to Ruth Moody.
Oscar Peterson & Dizzy Gillespie
Caravan
 Oscar Peterson & Dizzy Gillespie is a hard bop and a wonderful recording though some might find it a little too eclectic.
Larger Room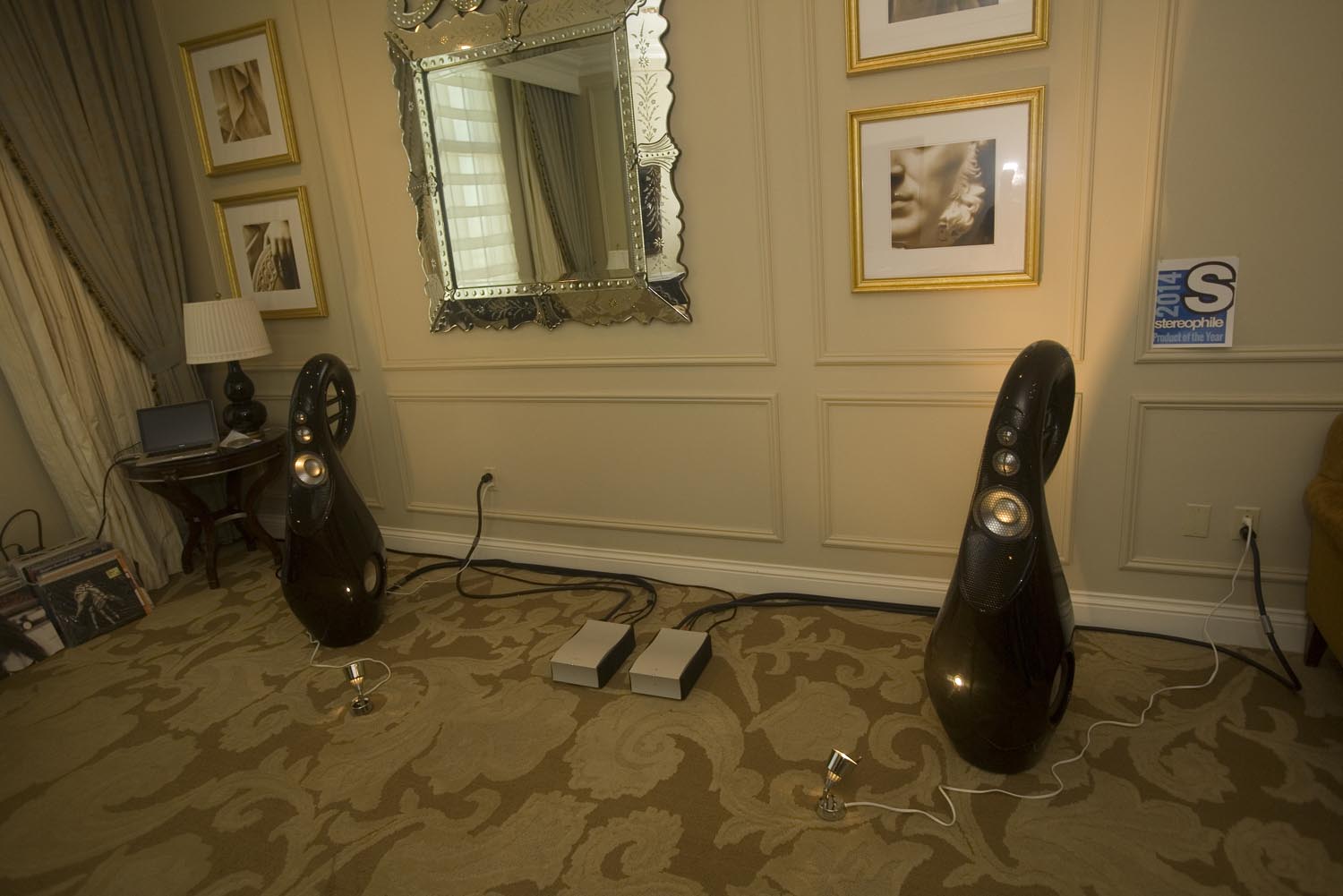 Vivid Audio – Giya G3 four way speakers ($40,000)
Mola-Mola Makua pre-amplifier ($13,450)
– optional internal phono stage ($2,500)
– optional internal DAC New ($TBD)
Mola-Mola Kaluga monoblocks 400wpc 8ohms ($9,000 each)
Luxman PD-171 turntable ($6,400)
Luxman DA-06 DAC DSD USB ($4,990)
SoundSmith "Hyperion" moving iron cartridge ($7,500)
Shunyata cables & power (Inquire for pricing with Shunyata Research)
Most of the music played from Philip's Demo XVII in Redbook, but off a Macbook, running Audirvana. Vinyl was played on the Luxman turntable.
| | | |
| --- | --- | --- |
| Artist | Track | Description |
| Jeff Buckley | Hallelujah | 2×45 RPM LP (ORG) |
| Vanessa Fernandez | Simply Beautiful | 2×45 RPM LP (Groove Note) |
| Illinois Jacquet | Birthday Party Blues | 45RPM single (Groove Note) |
| Bertali | Chacona | From the DSD download of Pearla Barocca, played by Rachel Podger on violin, accompanied by harpsichord, theorba & wind-up organ. Held it off Demo XVII as I thought it might be too eclectic for many; but it's a terrific atmosphere chamber music recording, musically really interesting, the hand pumped organ has some of the strangest sounds you have ever heard from early Baroque.. (Channel Classics) I much prefer the piano to the harpsichord, but on the Chacona, its in the right setting & is perfectly appropriate to the other period instruments. |
| Tower Of Power | Digging On James Brown | played LOUD was the highlight of the show for many reviewers & dealers |
| Mark Ronson | Uptown Funk | LOUD+++, there were four women present and everyone jumped out of their seats and danced – my personal favorite moment from CES 2015. |
Philip's Demo XVII
This year's CES' Demo XVII playlist was a true labor of love (backstory of how the songs were picked is here).  We uploaded the playlist on TIDAL, at least what we can find (which is a lot).  Here's the link or click picture below: