Showing 3 posts of 3 posts found.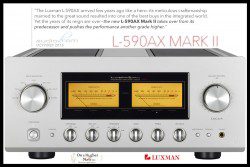 Press
Audiodrom reviews the updated Luxman flagship integrated amplifier, the new L-590AX Mark II.
Continue reading.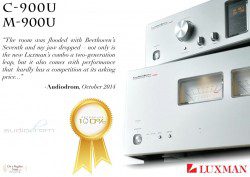 Press
"… the guitars (are) so present in my listening room – The sound was so precise and pristine … The details of fingers or guitar picks were absolutely stunning. "During the review I had Accuphase's E-600 integrated for comparison… the Luxman's com […]
Continue reading.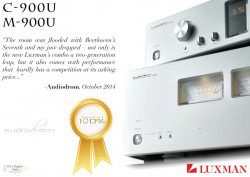 Awards
" … I can imagine to spend the rest of my life with (Luxman M-900u / C-900u) … The bass of the M-900u is deep enough for any recording and it has enough weight not to cause proportional misbalance in frequency spectrum. It digs deep to the basement […]
Continue reading.