California Audio Show in Millbrae, CA, August 9 – 13, 2013
The California Audio Show was a lot of fun this year as we teamed up with dCS's John Quick and Bea Lam from VTL. John Quick brought along the dCS Vivaldi DSD compatible DAC, while Bea Lam showcased the new VTL S200 stereo vacuum tube amplifier, which drove the G3 Giyas with aplomb. She also brought the 450 mono blocks along in case the S200 ran out of steam, but in fact this never happened, even though we drove the system at times, as hard as the room would allow. 
John Quick introduced me to the 25th Anniversary (remastered version) of Paul Simon's "Graceland" (24/192) – the demo version of Diamonds On The Soles Of Her Shoes. Just to show how much is involved in the production of some of these complex pop songs, you've got Bakithi Khumalo's fretless bass riffing in the demo version with four strings, bending and cajoling the notes, as if he were a lead guitarist. Clearly, someone forgot to tell this musician that he is only a bass player. The final production version of this classic song, was nothing short of stunning. The fretless bass can clearly be heard all the way through the song even with all the extra layers of instrumentation & vocals in the production version. (Download from HD tracks)
Bea Lam brought along the MoFI reissue of Natalie Merchant's "Tigerlily". I had been an admirer of Ms. Merchant's work during her sojourn with 10,000 Maniacs, but I had never bought her solo albums. Released as a 2 x 45 RPM LP set, this album is of true demonstration quality, both musically & sonically.
A special thanks to Hugh Fountain of Music Lovers for help with setting up the room & dialing in the speakers while Transparent Cable took care of all the cabling duties. The usual hotel room compromises aside, it was a musically compelling system with the most engaging, satisfying & completely non-fatiguing music. Bea & John will testify to that fact as after spending eight hours a day listening to a wide variety of remarkable music, no one left exhausted.
Friday's Playlist at CAS 2013:
Franz Shubert – Piano Sonata D. 960 B Flat Major 1st movement – Leonard Shore (originally recorded by Peter McGrath for the Audiofon Lable back in 1979.
Paul Simon – Diamonds on the soles of her shoes from the 24/96 download of the 25 Anniversary of Graceland (remastered).
Suzanne Vega – Small Blue Thing from the 24/48 mixing console – Live at Montreux (unreleased).
Aaron Neville & Linda Ronstadt Close Your Eyes from Aaron Neville's "Warm Your Heart" LP
Daft Punk – Georgio from "Random Access Memories" LP.
Lee Morgan – Sidewinder from "The Sidewinder" (Tape Project R2R)
Kurt Elling – You Don't Know What Love Is from "Flirting With Twilight" (Tape Project R2R).
Saturday's Playlist:
Natalie Merchant –  Carnival from "Tigerlily" MoFi LP.
Tony Bennett – Mood Indigo from "Sings The Ellington Songbook" LP.
Nat King Cole & George Sharing –  September Song from "George Plays & Nat Sings" from Tape Project R2R.
Dorati Rachmaninov's third piano concert DSD file from SACD.
Fischer, Budapest Festival Orch Brahms Dances DSD file downloaded from Channel Classics.
Fischer, Budapest Festival Orch Mahler 5, first movement. DSD file downloaded from Channel Classics.
Surprise outstanding LPs brought in by guests:
Illinois Jacquet – "Swing The Thing Speakers Corner
"Ben Webster and Confreres" Speakers Corner.
Gregoire Paniagua & Atrium Musicae de Madrid: "Tarentule – Tarentelle". Speakers Corner.
Thanks to all who contributed to this remarkable playlist!
Here's what the press had to say about the experience: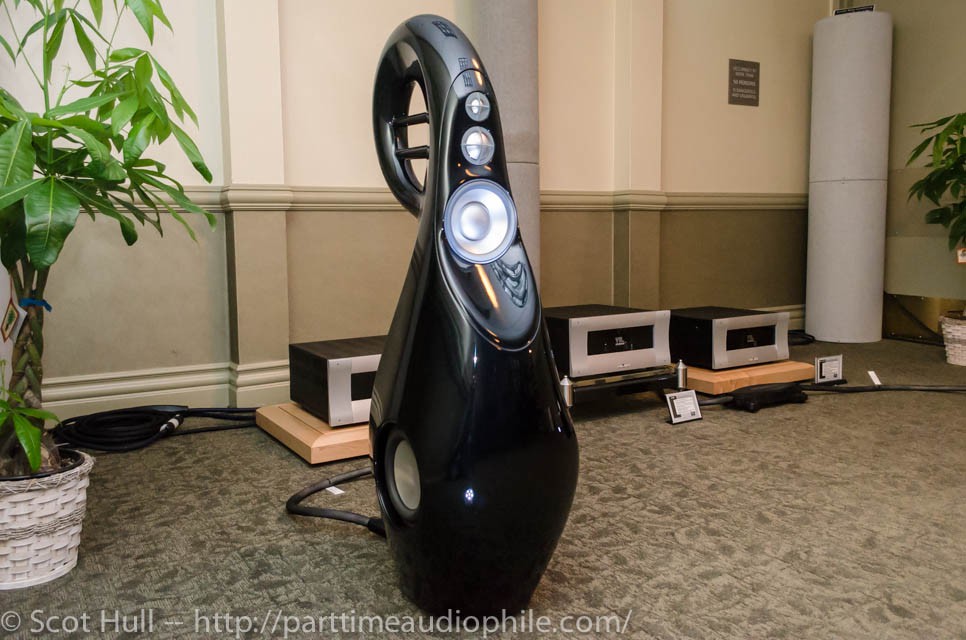 Kirsten Brodbeck-Kenney of Part-Time Audiophile said, "I very much hope that Beatrice Lam of VTL, Vivid Audio distributor Philip O'Hanlon, and dCS distributor John Quick of Tempo Audio Sales are proud of their room's performance, because it was truly one of the highlights of the show." <more>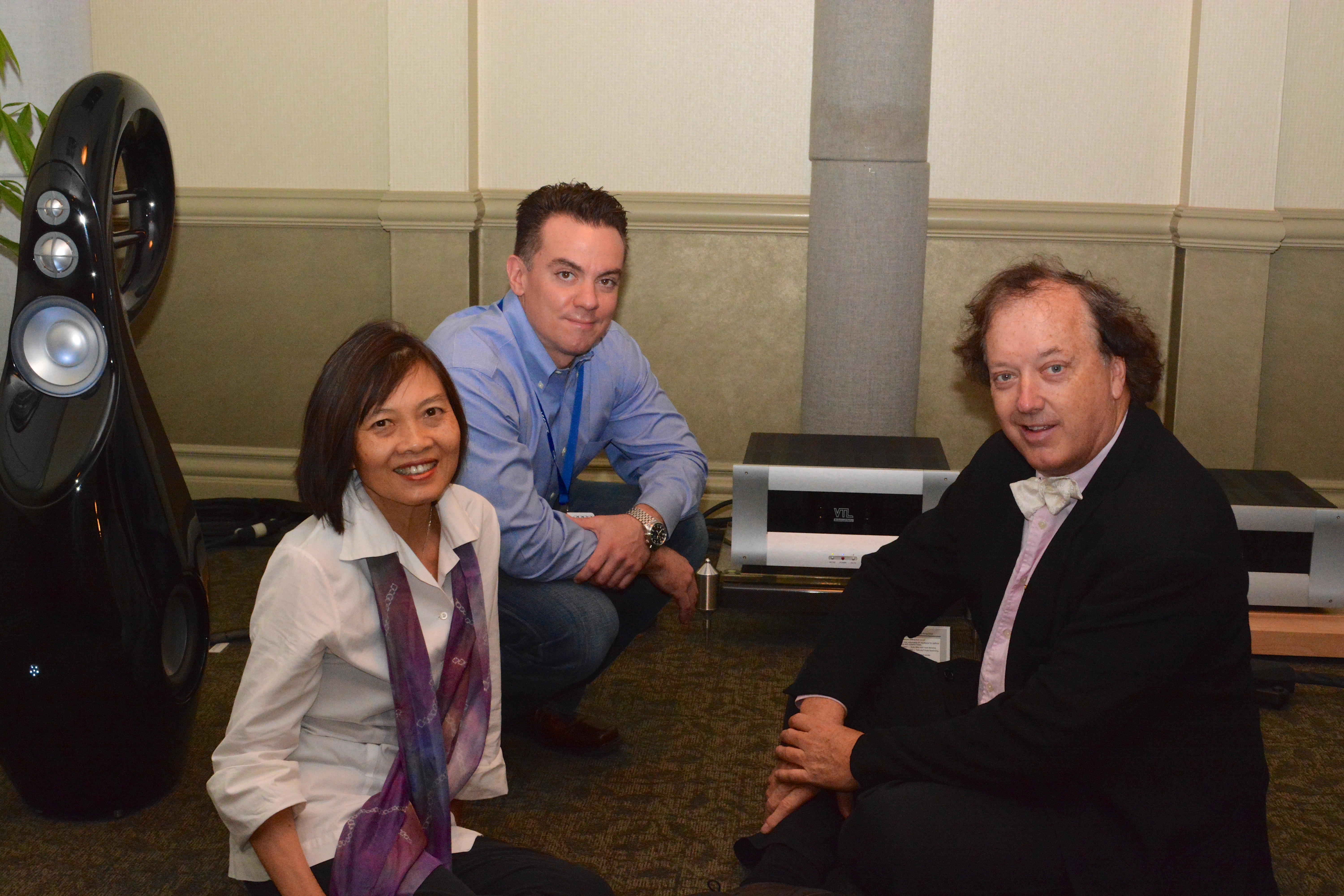 Dennis Davis of The Audio Beat wrote, "…The sound of this system was so good I could have camped out here all weekend. But as good as the sound was, it came in second place to the wonderful company kept there. Bea Lam of VTL, Philip O'Hanlon of On A Higher Note and John Quick of dCS worked their magic playing vinyl on Philip's Bardo, digital tunes on the dCS gear and Tape Project Tapes on mastering engineer Paul Stubblebine's Ampex. " <more>
Jason Victor Serinus of Stereophile : CAS 2013 Day 2's Close: Irresistible and Noteworthy
Neil Gader of The Absolute Sound:  California Audio Show