Special thanks to Kirk and Teri Lachman for their wonderful hospitality: beautiful home, great company and a truly memorable evening. Big thank you to David Apoian for introducing me to your audio society.
We were lucky to have brought with us the Luxman L-590Ax and the Vivid B1 loudspeakers as we ran into some room set-up challenges  that this formidable amp/speakers combo is best equipped to deal with. The B1's are resolute tools for musical presentation. Combining that with Luxman's L-590Ax integrated amplifier, which is musical and forgiving, we were able to work with the room without any serious room node issues.  See Kirk's post on the forum and praises he had about the Vivid B-1 loudspeakers #LoudspeakersInTheKnow here
We spun some records and did A/B testing with different recording formats and sample rates.  It was nice to see the audience's joyous reactions while listening to Lou Reed on the Luxman PD-171 turntable as they had never heard it so immediate and palpable before. The audience was delighted to experience the obvious increase in sound quality as a result of increased resolution while playing Bill Evans' Waltz for Debby.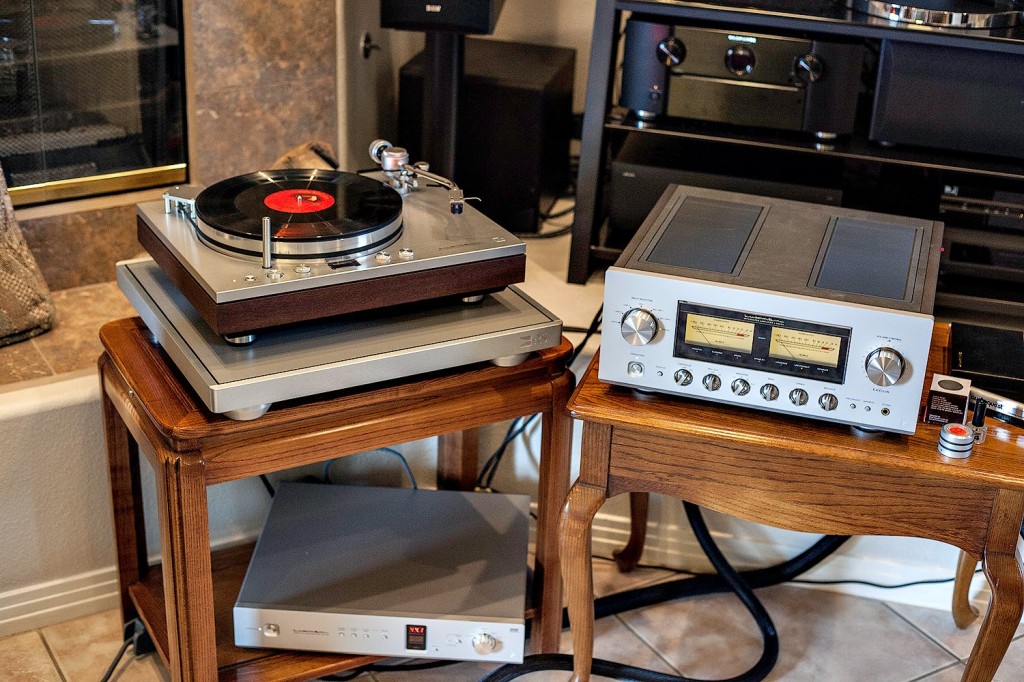 We also brought with us the Luxman DA-06.  I dare say this component is probably the most musical DAC in the market today. As it supports, 2xDSD, DXD, and PCM up to 32/384 over USB, its pretty much future proof for the rest of the decade. For those of you who missed some of the latest reviews, below are some links to savor them:
July 3, 2014 by Art Dudley from Stereophile
February 1, 2014 by Vade Forrester from SoundStage!
June 4, 2013 by Michael Lavorgna from Audiostream
May 22, 2013 by Computer Audiophile
February 18, 2013 by Jason Victor Serinus from Stereophile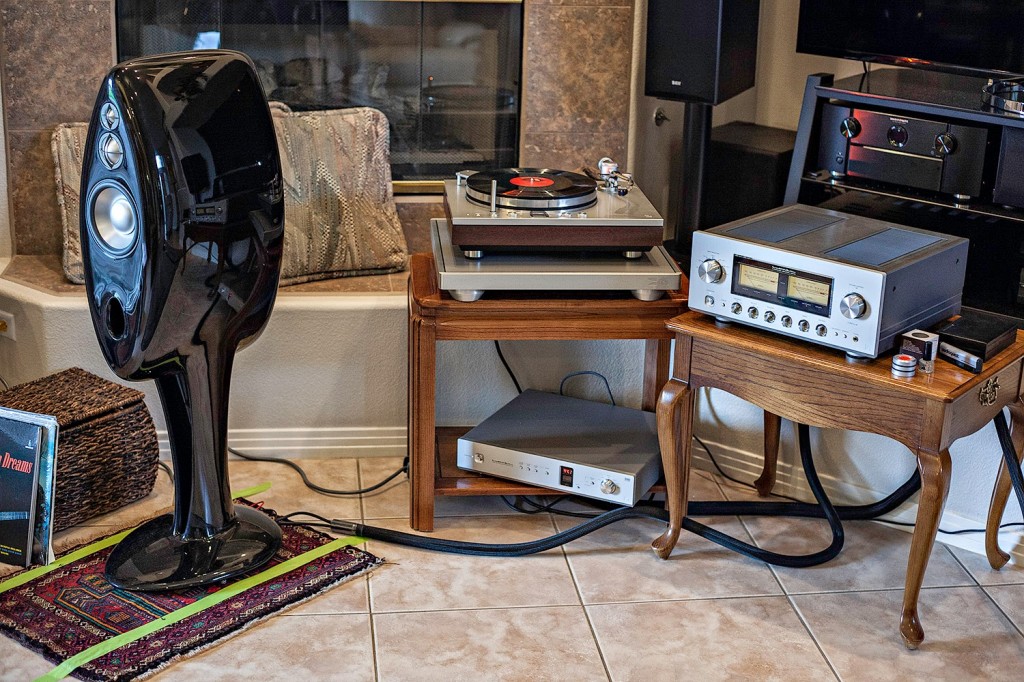 What the audience had to say:
"…incredible system… The demos you gave have caused a lot of chatter amongst the group.  It was clearly the best system we had the pleasure of hearing as a group.  The best by miles…" 
"Needless to say, the sound produced by the Luxman/Vivid system was nothing short of glorious…Whether it was digital or analog, the Luxman/Vivid combo really strutted its stuff."
"Crisp highs, a lush midrange… deep and wide soundstage… deep and tight base…"
I anticipate seeing LVAC members during CES 2015, when I'll be back in Vegas at the Venetian. More news on CES details in upcoming posts & newsletters. If you haven't already, connect with On a Higher Note.
Equipment List:

Luxman L-590Ax integrated amplifier
Luxman PD-171 turntable
Luxman DA-06 DAC music player
Vivid B1 loudspeakers
Eclipse TD-M1 wireless speaker system
Playlist:
| | | | |
| --- | --- | --- | --- |
| Artist | Track | Album | Format |
| Bill Evans | Waltz for Debby | Waltz for Debby | 24/28 24/88.2 24/96 24/176.4 24/192 |
| Lorde | | Pure Herione | vinyl |
| Lou Reed | Walk On The Wild Side | Transformer | vinyl |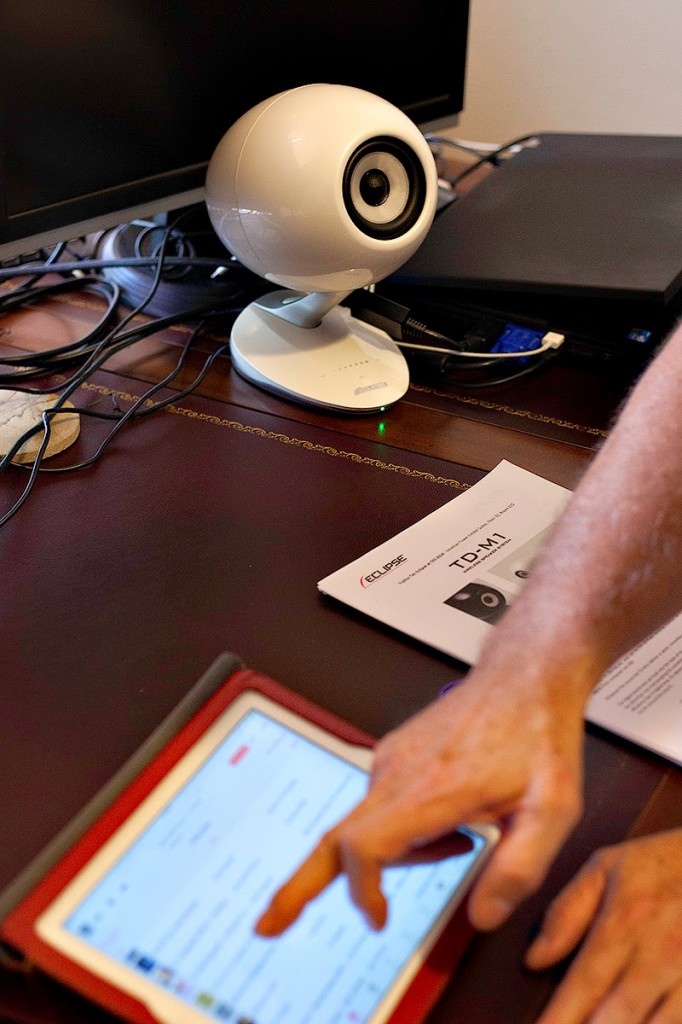 So glad the Las Vegas Audiophile Society is gaining traction.  If you're interested in becoming a member of a terrific Audiophile society email Dave – dave_a_2005@hotmail.com