September 26 – 27, 2014
A big thanks to Coup de Foudre Audio in Montreal for hosting a fun music event and for their amazing hospitality.  Vivid Audio's Chief Engineer/Designer, Laurence Dickie, was the presenter in an interactive technical and music seminar where he opened our eyes and ears, demonstrating how the sound we hear coming from the front of the loudspeaker is colored by what happens behind and inside your loudspeakers mechanically, electronically and acoustically.
The audience was in awe at the end when they realized the lengths Vivid Audio went through to bring the sum of parts together to create as "transparent a window to our musical performance" as possible, a brand promise Vivid Audio strived to keep during the past decade.
Laurence Dickie felt right at home in this friendly metropolitan city.   When having a video chat with our host Coup de Foudre, Vivid Audio's designer, Mr. Dickie was barely able to contain his excitement of being able to connect with customers to share his life's passion. See Video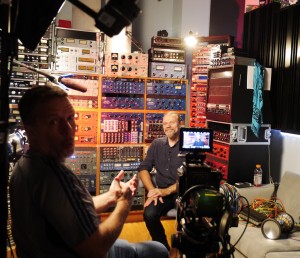 Not only did we have lots of face time with the audience for two evenings straight, we were fortunate to have Doug Schneider from Soundstage! Network pop over for a visit from Ottawa.  He put our Professor Dickie through some tough questions.  To see the interview, go here.
To view more lively pictures for the event, visit here at our . Facebook Page .  Like us to stay connected.
Vivid Audio Giya G3, Luxman C-900u, M-900u & DA-06 DAC

| | |
| --- | --- |
| Just A Little Lovin' | Shelby Lynne |
| St. James Infirmary | Louis Armstrong – 12″ single |
| Le Font Cache Sur Tes Genoux | Cécile McLorin Salvant – LP to DSD |
| Grizzly Bear | Angus & Julia Stone – LP to DSD |
| Beethoven to Egmont Overture | Colin Davis |
| The Last Ship | Sting |
| These Small Things | Coles Whalen |
| La Corrida | Francis Cabrel |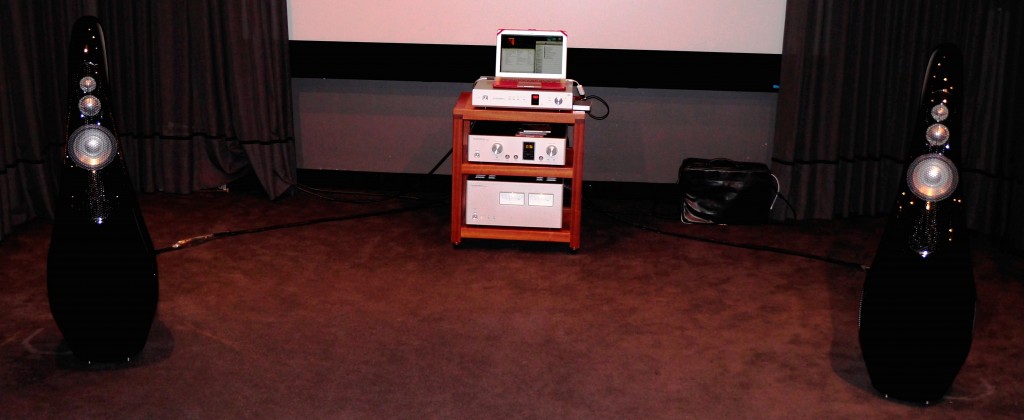 Before the audience arrived, Danny at Coup de Foudre cranked up the system in this room for me to hear and I can honestly say that this is the best sound quality I have ever heard from the V1.5 at any store in N. America.  Graeme and his crew have a magic touch when it comes to setting up a system!