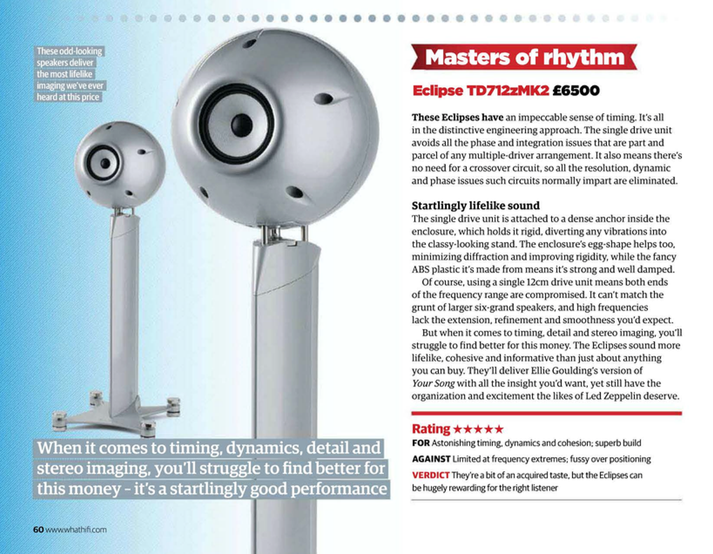 The Eclipse TD712zMK2 (MSRP: $10,600) is very popular amongst recording and sound engineers, people who want to hear "accurate sound".
What HiFi has this to say about them:
"Startlingly life like sound… the single driver unit avoids all the phase and integration issues…No need for a crossover circuit, so all the resolution, dynamic and phase issues such circuits normally impart are eliminated…When it comes to timing, detail and stereo imaging, you'll struggle to find better for this money…The Eclipse sound more lifelike, cohesive and informative than just about anything you can buy…"
Conclusion: 5 star rating
Verdict: "… a bit of an acquired taste, but the Eclipses can be hugely rewarding for the right listener"
With a long list of professional sound endorsers, you owe it to yourself to hear these ingenious nearfield monitors.  Contact us for your nearby dealers for an audition.