Once again, congrats to Coup de Foudre Montreal for putting on a great show at the SSI 2015. Thanks again for the hospitality and warm welcome. Proud to announce that Doug Schneider of SoundStage! Network awarded our room with the "Best of Salon Son & Image 2015" Award!
Behind the Scenes: While we had a great size room at the Bonaventure Hotel, unfortunately it developed a 50Hz room node. So we were unable to play the Gotan Project LP or high-res file, as it sounded thick & congested. It was the first time that the Vivid Oval K1 (Stereophile's Loudspeaker of the Year 2012) were demonstrated in Canada and they were surprisingly punchy & loud compared to the Giya G3. Clearly the Oval K1 is excellent value for the audiophile with a larger than normal listening space.
The Tunes: London Grammar's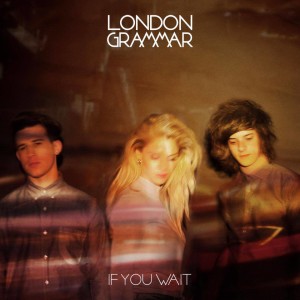 "Hey Now" sounded stunning and locked into the room beautifully.
I had a fun time with Jason Thorpe & Doug Schneider from SoundStage! Network, playing Tower of Power's "Diggin' on James Brown" as well as Michael Jackson's "Billie Jean" – we whacked up the volume to show how Vivid Audio's speakers can play loud without breaking up as the tweeters are 98dB efficient even though they were padded down to 89dB to match the woofers. It isn't surprising that they play so clean at louder than normal listening levels.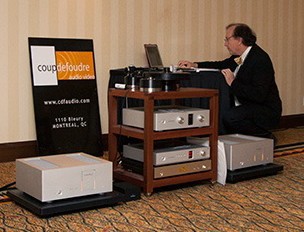 Luxman M-600A stereo amp vs. Bridge mode shootout: Before we broke the system down, we compared the experience between using Luxman M-600A as a stereo amp to using two M-600As run as bridged tied load (BTL) mono blocks. Besides the extra power, the mono blocks deliver a noticeably more palpable sonic performance to its stereo sibling. The improved micro dynamics add a delightful realism to the musical performance.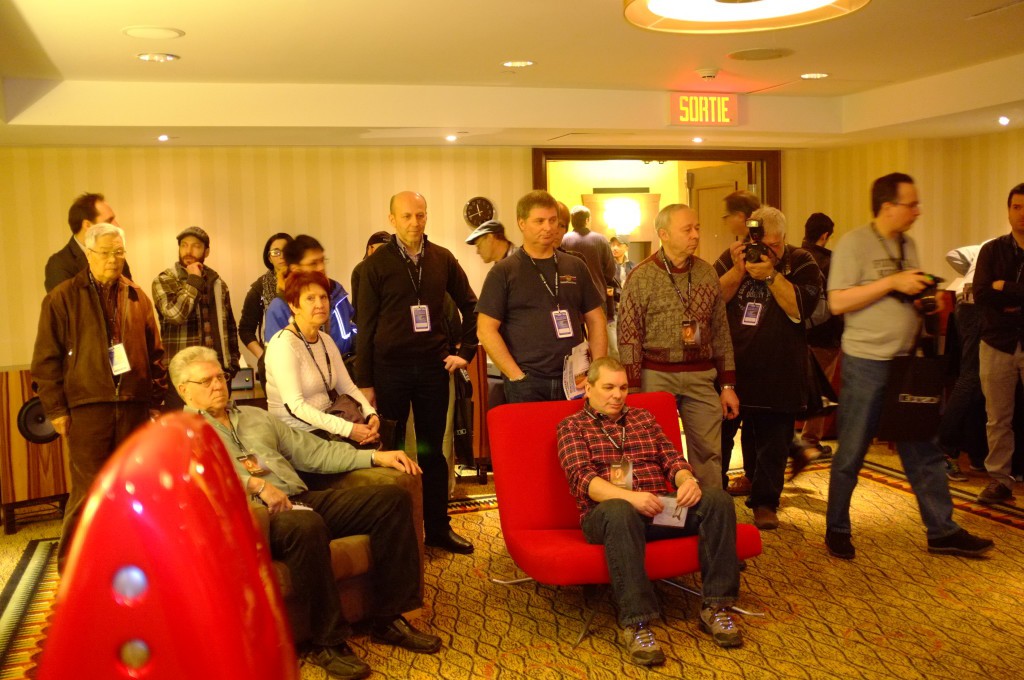 Turntable Tip: Danny LaBreque (turntable guru at Coup de Foudre) swears by the outboard phono stage. Luxman have a wonderful moving coil step-up transformer (MT-88) from the 88 series of Art Deco tube gear. Unfortunately I didn't have time to compare & contrast using an outboard moving coil step up transformer instead of the normal gain stage in the Luxman E-1 phono stage. That's an experiment I would like to do and post the results of the comparison at a later date.
What the Press said: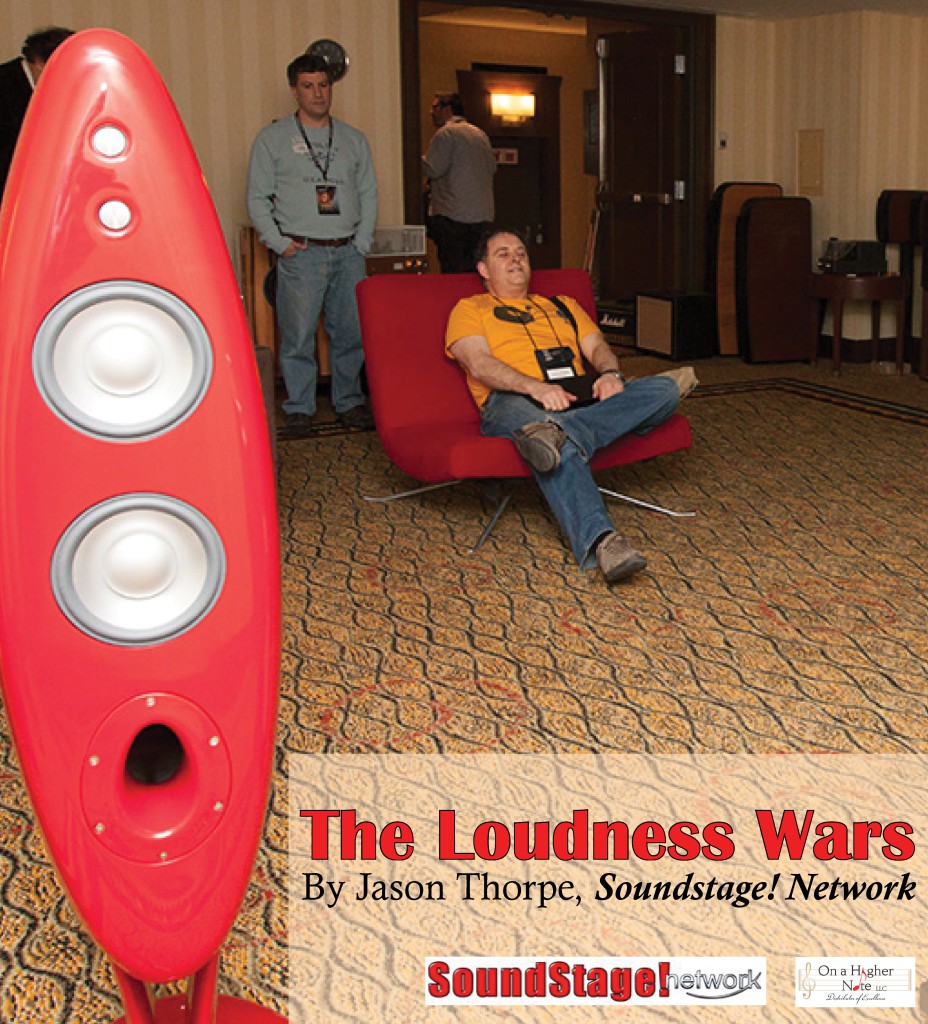 "…Philip 'Always Ready with the Perfect Music' O'Hanlon cued up MJ's 'Billie Jean' and turned up the volume a couple of notches. He looked over at me and raised his eyebrows to query whether the level was right. I gestured for him to turn it up more, and he complied. We repeated this procedure several times until it was really freakin' loud. Louder, in fact than I've ever hear at an audio show. Curiously, the room began to fill up. Doug was right. The Vivids showed no sign of strain, retaining their composure and refraining from any sort of treble hardening…it sounded great and was an absolute hill of fun to listen to." – Jason Thorpe, SoundStage! Network <full article>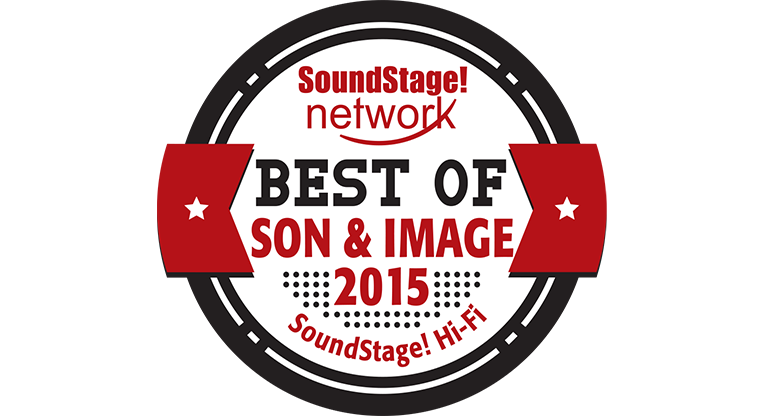 Best of Salon Son & Image 2015 Award
"One system that was more expensive than Bryston's really impressed me. Montreal retailer Coup de Foudre, in conjunction with On a Higher Note, … assembled the best system and the most noteworthy demo I heard at SSI 2015."
"…the Oval K1s sounded natural, neutral, crystal clear, and utterly composed — as if they were coasting. Jason was floored. He's used to audiophile speakers completely falling apart when they're asked to play like that (at rock-concert levels). At the back of the room, Graeme Humfrey, co-owner of Coup de Foudre, said ' I can feel the bass in my chest," I could feel it in my chest, ears, and pretty much everywhere else."
"This demo reminded me of precisely why I love Vivid Audio speakers, and why I consider them to be among the best speakers you can buy today, if not the best: they sound incredibly neutral and natural, exceptionally detailed, and are capable of explosive dynamics and extreme SPLs that few speakers at any price can match."
"They're the only speakers I've heard that make music sound truly alive." – Doug Schneider, SoundStage! Network, Read full article.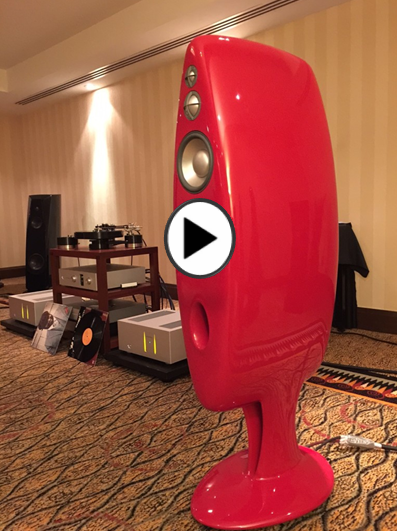 Tower of Power rocks on. See the short video clip captured at SSI.
"Montreal dealer Coup de Foudre's exhibit featured the 2012 Stereophile Loudspeaker of the Year Vivid Audio Oval K1 (USD $26,000/pair)… I've never heard these speakers sound anything less than great, and their sound at SSI 2015 did nothing to change my previous impression. I really like the red demo pair…"
– Robert Deutsch, Stereophile <full article>
Equipment List:
Luxman C-600f control amp
Luxman M-600A stereo amp
Luxman PD-171 turntable (passive)
Luxman DA-06 DAC DSD USB
Vivid Oval K1 loudspeakers
Montreal's Salon Son & Image 2015 Playlist
Vinyl
Artist
Track
Album
London Grammar
Hey Now
If You Wait
Cannonball Adderley
Autumn Leaves
Something Else
Frank Sinatra
Blues In the Night
Sings For Only The Lonely (Mobile Fidelity)
Count Basie & Tony Bennett
Jeepers Creepers
Count Basie & Tony Bennett
George Michael
Faith & Father Figure
Faith
John Coltrane
Lush Life
Lush Life
Digital
Rachel Podger
Chacone
Pearla Baroca (Channel Classics) – DSD
Florestan Trio
Debussy Piano Trio
French Piano Trios (Hyperion) – DSD
Helene Grimaud
Beethoven Corale Fantasy – finale
Credo – DSD
Akiko Suwanai
Saint-Saens Violin Concerto
DSD
Tower of Power
Diggin On James Brown
Philip's Demo XVII – 16/44.1
Bruce Springsteen
Mansion On The Hill
Philip's Demo XVII – 16/44.1
Emmylou Harris & Willie Nelson
One Paper Kid
Philip's Demo XVII – 16/44.1
Nina Simone
I Loves You Porgy
Philip's Demo XVII – 16/44.1
Duke Ellington
Malletoba Spank
Jazz Party in Stereo – DSD