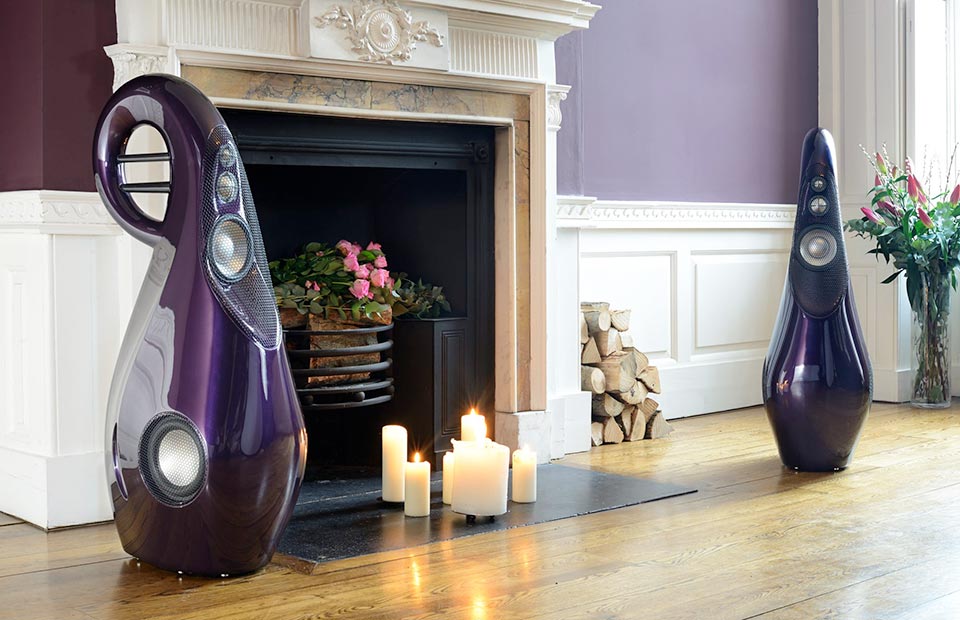 Sound rooms don't have to look like a rough and tumble man cave. According to some of the design-centric high-end audio dealers, sound rooms can be a statement of taste and high-living—sound-wise and aesthetically. Jason Lloyd from Audio Elegance in Fort Lauderdale works with designers to help their clients achieve what used to be thought of as impossible – combine great sound, luxurious aesthetics and functional living in their homes where playing great music is as much a feature of their living environment as this Balthazar chandelier by Nancy Corzine.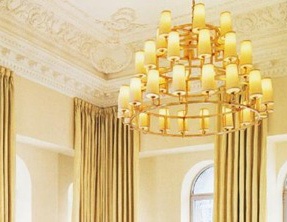 Little do we know, a chandelier, when placed properly can be used as an acoustic diffusor to scatter or disperse sound to break up and scatter the sound waves, giving the room a live ambient sound while at the same time reducing standing waves and slap echo. Similarly, plants properly placed in a sound room can help condition the sound room beyond the pure aesthetics.
On how to deliver sound with design, Jason's motto is that "regardless of where your starting point is, don't forget your music". Gone are the days when one uses decorative table cloths to cover loudspeakers or subwoofers. "Your loudspeakers stand out in the room, period, and you need them untethered to achieve great sound. Know what music you like, how loud you listen to them and find the best loudspeakers that specializes in delivering that without adding sonic signature to corrupt the sound you love," exclaimed Jason.
Jason is highly sought after by designers and installers whose clients are unhappy with their music playback, be it in their home entertainment rooms or in a multi-purpose room in their living and working environment. "In the case of home entertainment rooms, most of them have flushed cabinets that hide all their electronics, including the loudspeakers," lamented Jason. "If you are limited in space, with one simple change and without engaging more real estate, our clients are able to enjoy both their action movies and Chopin with little distortions," commented Jason, "but on the other hand, if you have more real estate to play with, the trick is to create a stereo listening environment that blends into your living, most effortlessly, most rewardingly sound wise and most elegantly from an aesthetics standpoint."
His favorite loudspeakers to achieve that with happen to be the Vivid Audio GIYA series (#LoudspeakersInTheKnow). "Vivid Audio strives to deliver zero sonic signatures where sonically, it feels like they disappear from the room. Coupled with their museum quality design offered in any automotive color, these are true works of art from an engineering design and from an aesthetic design standpoint, allowing our interior design colleagues the creative room to balance their clients' living space with other design elements while making a feature out of them."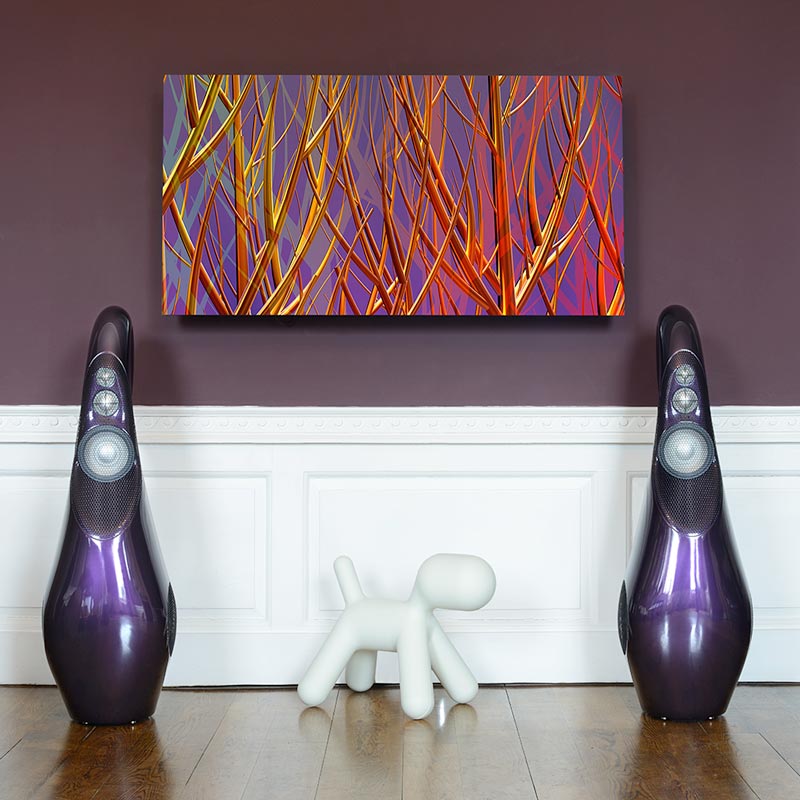 Here's the same pair of loudspeakers in a different room where the equipment and wires are nicely tugged away.  Starkly positioned on the blank wall in between these shapely GIYA G3's is the "Purple with Red and Yellow", from the Symbiosis Collection by Yuroz complimenting the rest of the design elements.
Symbiosis is a private collection that Yuroz, a well celebrated Los Angeles based artist, has been working on during the last five years. This new contemporary collection will debut next March in the Coral Springs Museum in Florida for public viewing. Blending his signature cubist structure with vibrant colors in a completely new contemporary style of painting, Yuroz (#Yurozart) expresses the symbiotic relationship between human beings and our environment, in this case, between us and the trees in the forests.
Much like sound energy, the flow of energy between us and the different elements in our environment determines our state of health and balance as the energy moves through the seven human chakras. In representing the interdependency between us and the trees, Yuroz's Symbiosis collection manifests through the vibrant use of the seven colors of human chakras, calming or stimulating viewers to an ultimate state of overall harmony and tranquility.
Find out more about Yuroz and his upcoming museum show featuring his Symbiosis Collection here.
If you are in South Florida, Jason is hosting a music seminar this weekend to share sound advice and has invited some of his interior design colleagues as well. Join him for a fun musical delight, also featuring the private music collection of Music Evangelist, Philip O'Hanlon of On A Higher Note. Register here or call (800) 918-0597 to RSVP.