March 22nd 2016, San Juan Capistrano, CA: ECLIPSE, the high-performance loudspeaker division within Fujitsu Ten, the multi-billion-dollar global technology giant, has made its most resolute, easy to use, high-res audio wireless desktop system, TD-M1 $999 from $1,299!
The critically acclaimed and darling for music lovers worldwide, TD-M1 high-res-compatible wireless desktop audio system from ECLIPSE is now more affordable than ever before, thanks to a dramatic price reduction of 20 percent, following favorable exchange rate for U.S. consumers to purchase Japanese goods.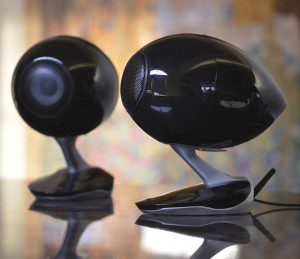 Since its launch, the TD-M1 has redefined desktop audio sound quality, offering a powerful combination of Eclipse's accurate waveform reproduction expertise, plus a raft of innovative technology, including AirPlay compatibility, high-res audio playback, plus digital amplification. The TD-M1 system brings audiophile sound quality to desktops, workspaces and a multitude of rooms around the home and is built for the digital age.
See what the pros have to say about the TD-M1: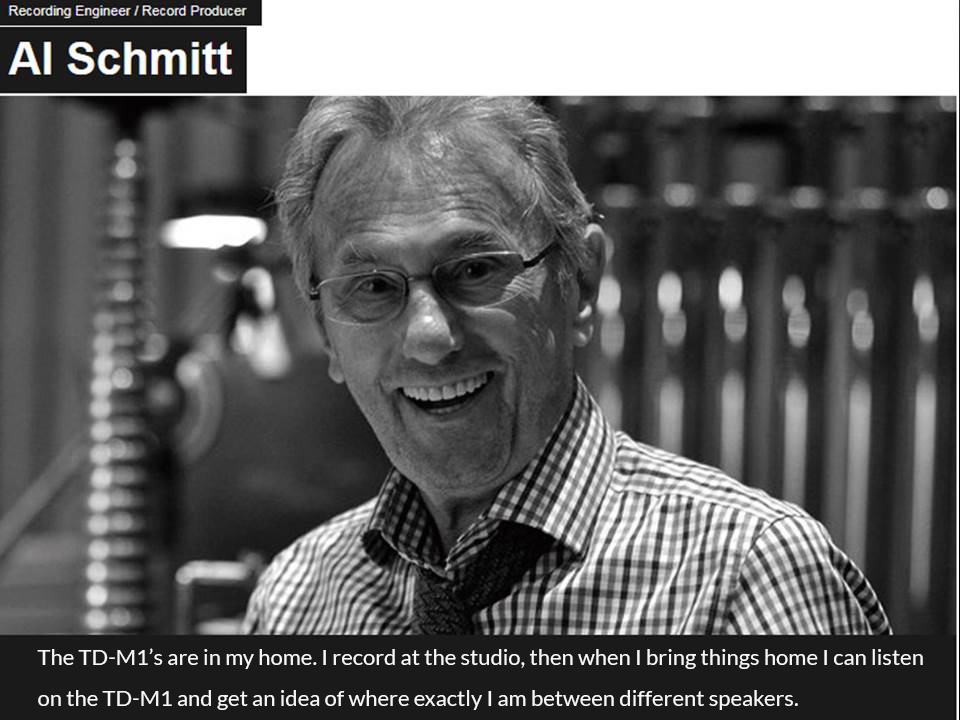 "We went into the room at AES (Audio Engineering Society) and Hiroshi(Kowaki of ECLIPSE) played something that I recorded and it sounded just the way it did when we recorded it. It sounded great, it was just so true sounding…The TD-M1's work well with all kinds of music…they are very transparent and they work well with everything."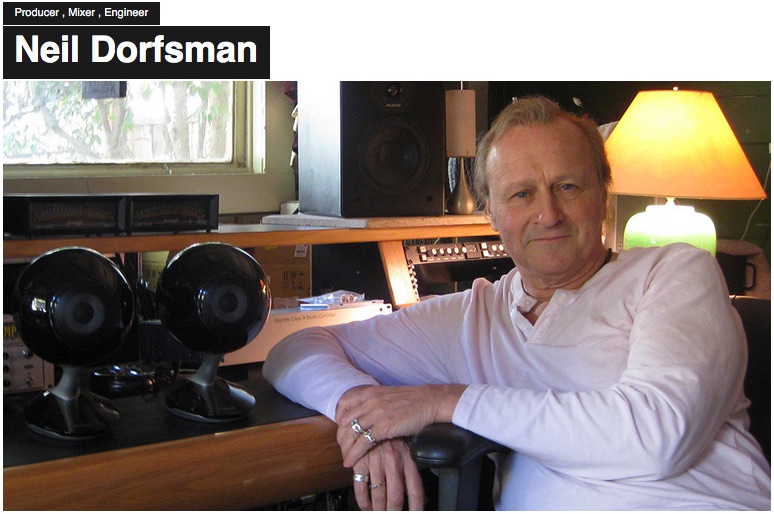 "In my studio…they have become the 'go-to' speaker for checking mixes, balances, and simply enjoying music. They sound—and look—amazing."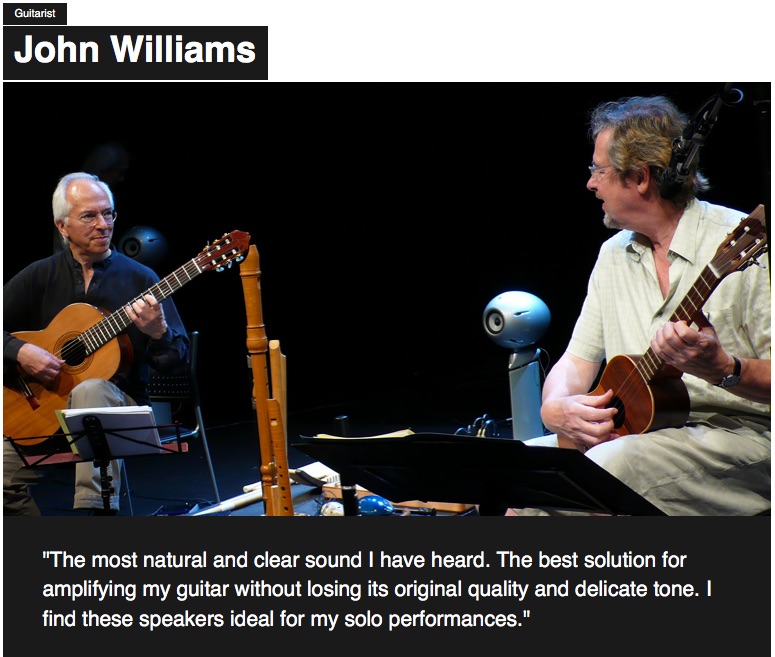 "The most natural and clear sound I have heard. The best solution for amplifying my guitar without losing its original quality and delicate tone. I find these speakers ideal for my solo performances."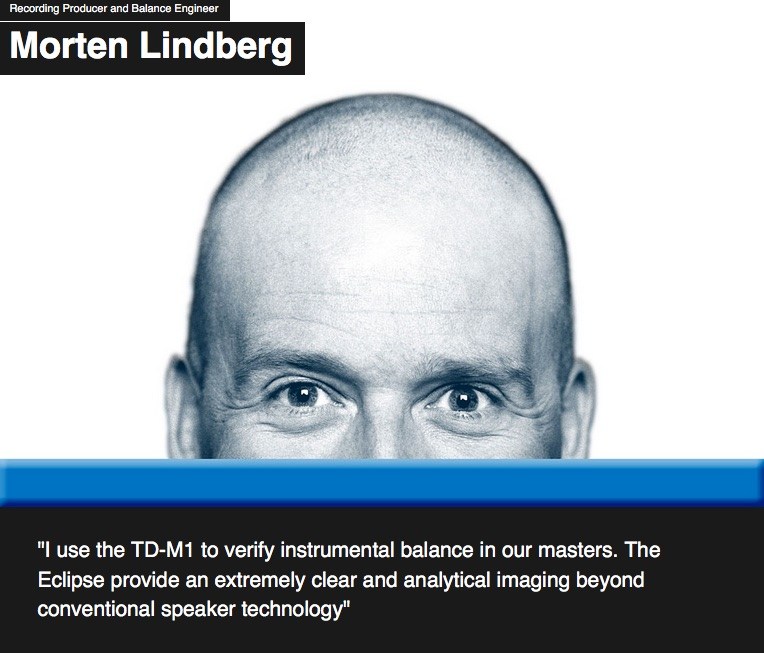 "I use the TD-M1 to verify instrumental balance in our masters. The Eclipse provide an extremely clear and analytical imaging beyond conventional speaker technology."
The ultimate desktop audio solution
The TD-M1 uses the same award-winning technology employed in Eclipse's flagship TD-712 speaker ($10,600) and adds the convenience of wireless connectivity and high-resolution music playback, thanks to its advanced built-in DAC.

Powerful performance from a space-saving design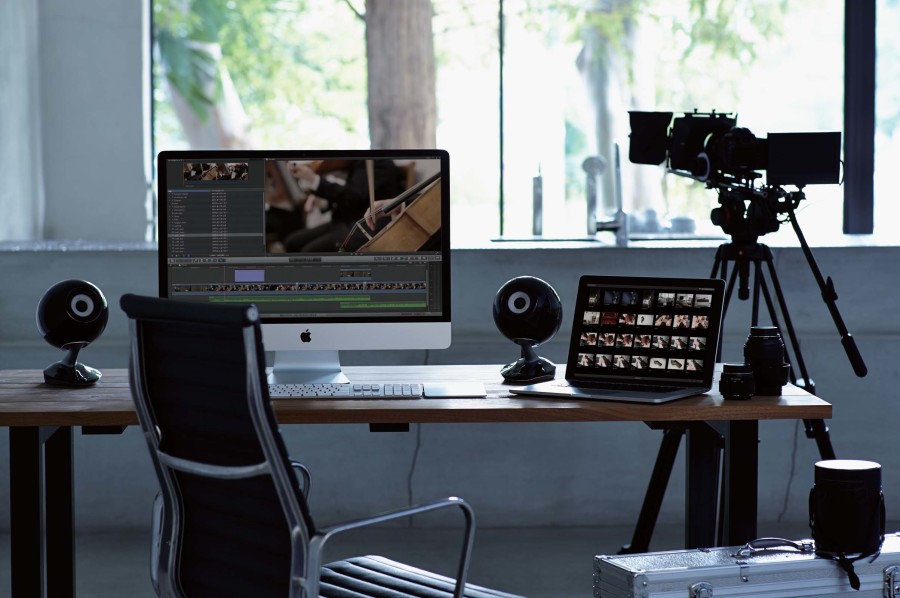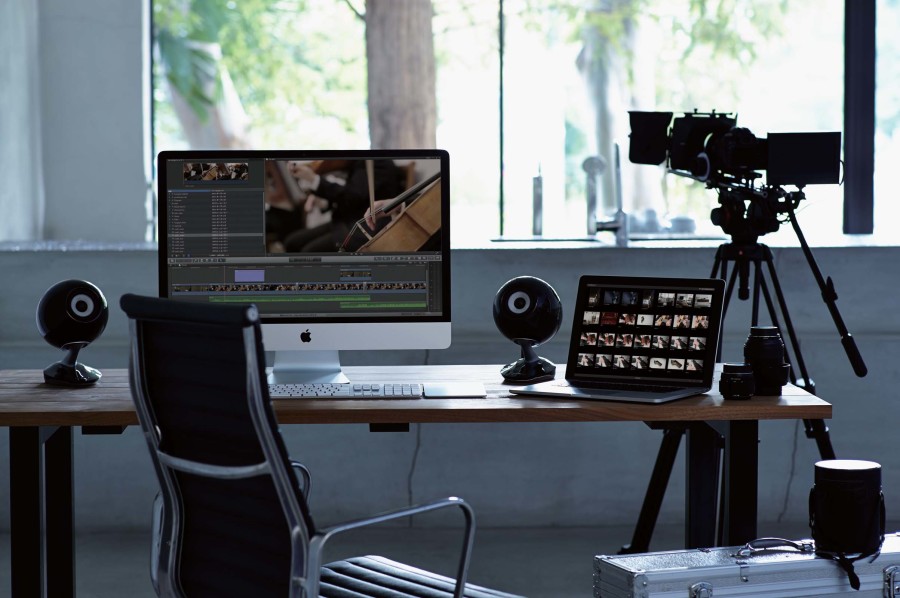 Despite its compact dimensions, which make the TD-M1 easy to place anywhere in the home, the TD-M1 produces class-leading sound accuracy thanks to its high-efficiency Class- D digital amp, crossover-less drivers and, of course, Eclipse's unique egg-shaped enclosure.

Studio-master-tape sound quality
From input to output, the Eclipse TD-M1 is designed to work with today's high-resolution music. Its built-in 192kHz/24-bit DAC is capable of handling 6.5x the amount of data on a CD! With a world-class signal-to-noise ratio and ultra-low distortion, the TD-1M is capable of up to studio-master-quality playback, providing the ultimate audio quality and valuable future-proofing.
Unparalleled wireless convenience and app-control
Wireless playback via AirPlay® makes the Eclipse TD-M1 intuitive and easy to use. CD- quality (44.1kHz/16-bit) lossless audio can be streamed from iOS devices directly, without the need for a router. Furthermore, the free Eclipse TD Remote app offers remote control functionality for iOS (6 or later) and Android devices, giving power, volume and input switching functionality.

Simple set-up and operation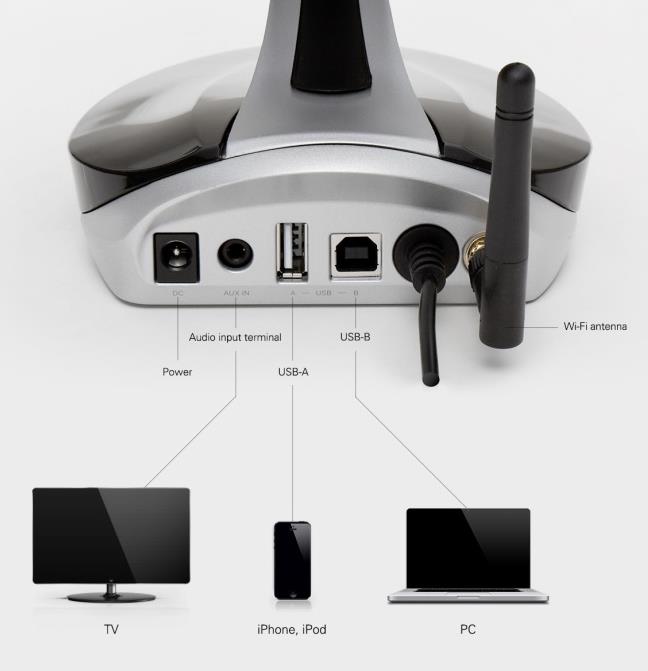 One-touch speaker angle adjustment allows for easy optimization and an unbelievably realistic presentation, with the precise imaging of voices and instruments. Intuitive touch- sensor controls are built into the base of the speaker and simple LED indicators display operational functions. An external input (3.5mm stereo mini-jack) enables TVs to be connected for hi-fi quality sound from movies, broadcasts and streamed content.
Price and availability
The TD-M1 is available now at the new price of $999.00.
Technical specifications
Full technical specs can be found on the Eclipse TD-M1 product page.
Contact us today to get the TD-M1 at its new lower price of $999.