AXPONA is this weekend in Chicago (April 14th – 17th). We have a relatively short equipment list, but it's heavy on new products. Visit AXPONA event page to learn more.
AXPONA Products Showcase
Active Display
Luxman EQ-500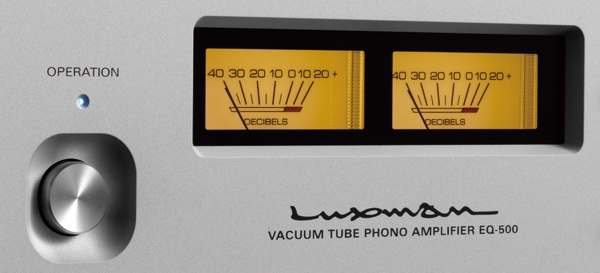 Can be heard in Rosemont 3 (Music Direct's room)
The Luxman EQ-500 phonostage is the best looking, best built, and best sounding phonostage that Luxman has ever made. A vacuum tube design is utilized in order to deliver the tonal density that the best vinyl playback is capable of. The EQ-500 also uses only the highest quality parts: Mundorf "audiophile" series capacitors (Germany), JJ vacuum tubes (Slovakia) and Takamisawa capacitors (Japan).
Art Dudley reviewed the EQ-500 in the May 2016 issue of Stereophile. We'll be posting more from that later this week, but for now here's an excerpt:
"…especially for the LP enthusiast who uses an analog front end with multiple tonearms and an assortment of cartridges — it's difficult to imagine another contemporary product offering this combination of flexibility and superior sound. In addition to being a pure delight to use, it was easily one of the best-sounding, most musical phono preamps I've ever had in my system. If your budget can stretch this far, the Luxman EQ-500 is a must-hear."
Merging+NADAC
Can be heard in Wells Room (Kyomi Audio)
Artesania Exoteryc Equipment Rack
Passive Display
Luxman DA-250
Luxman's DA-250 is a Class A Preamplifer, Class A Headphone Amplifier and a USB capable Digital Audio Converter packaged in a slim & compact B4 form factor. It delivers a wonderfully musical rich tone that will provide countless hours of fatigue-free listening enjoyment.
The DA-250 is the successor to the DA-200 which launched in 2010 and proved tremendously popular among desktop audio users.
Luxman's sales team and engineers have continuously listened to end users' comments carefully and exchanged opinions about applications and styles on how best to enjoy computer audio. Now Luxman is introducing this new USB D/A Converter DA-250 which is much improved over the DA-200 by focusing on upgrading its sound quality and adding new features and incorporating the latest technology.
Luxman MQ-300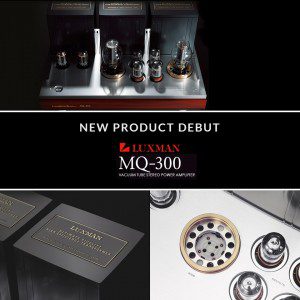 To celebrate their 90th Anniversary, Luxman has produced the MQ-300, a low powered stereo amplifier, built to deliver the highest quality music performance.
Using a design akin to Luxman's original MB-300 model of 1984, the company isn't trying to reinvent the wheel, but just make it look and sound much better than before. Using original oil capacitors and various other design characteristics of the older model, the MQ-300 has been crafted to provide a full tone range of audio to make your music sound as natural as possible. Set in a walnut wood frame with a red piano lacquer finish and combined with a steel chassis, the MQ-300 is a terrific way for Luxman to celebrate their 90th Anniversary.