Our 'Pelican Hill' Room at T.H.E. Show 2016 was awarded an Audio Oasis Award by Positive Feedback Online. Congratulations and thanks to Artesania Audio, Luxman, Merging Technologies, Vivid Audio, Joseph Cali and Shunyata Research!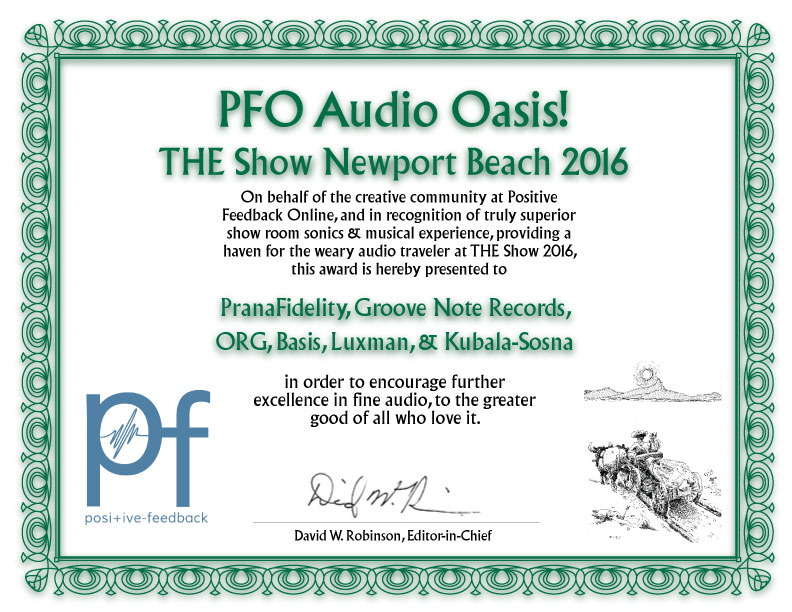 PFO also awarded an Audio Oasis Award to the Prana Fidelity Room, to which we loaned a Luxman D-06u. Congratulations to Prana Fidelity, Luxman, Groove Note Records, ORG, Basis and Kubala-Sosna.
And thank you to David Robinson and Positive Feedback Online for recognizing our room and our brands as exceptional. And finally, thanks to everyone else involved for your time and contributions!