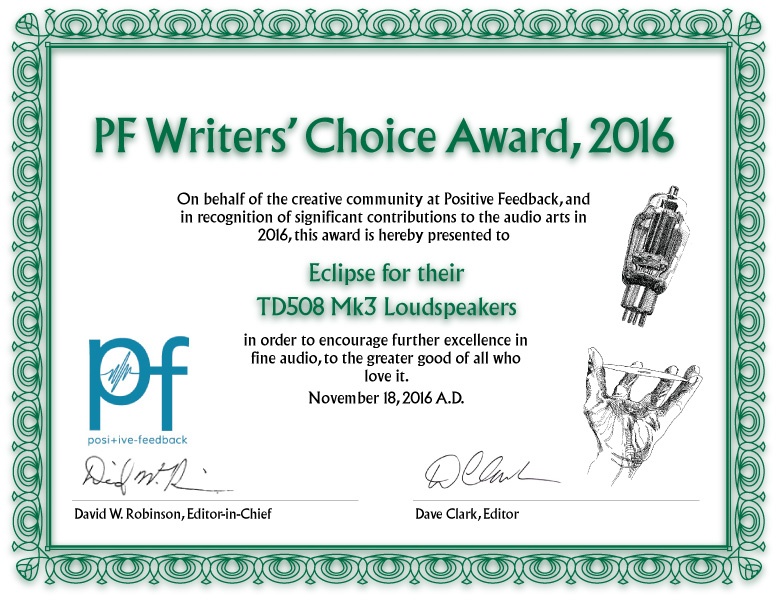 Positive Feedback Online has announced the recipients of their 2016 Writers' Choice Awards and the Eclipse TD508 Mk3 loudspeakers were among the winners.
"…the TD508s reveal the limitations of a traditional design while simultaneously proving the benefits of a new approach."
Read the full article here. Or contact us online or by phone at 949-544-1990 to schedule an audition or find an Eclipse dealer near you.