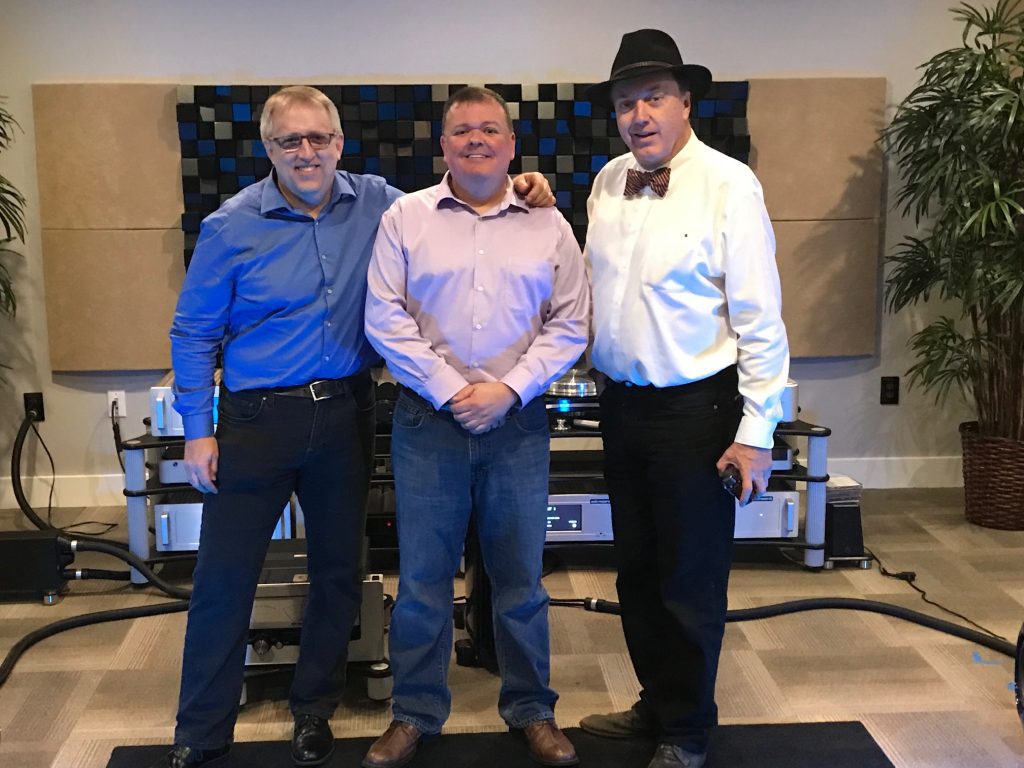 Suncoast Proprietor, Michael Bovaird, really knows how to throw a spread!
December 9, 2017
It was a family affair where all invitees felt so welcomed as if we were invited to a holiday family gathering except with high fidelity sound and wonderful high resolution music playing.
Grant Samuelson from Shunyata gave a most informative speech about AC and the benefits of well-designed power cords and line conditioners.  Personally, we have been following all of their work on line conditioning and the suppression of noise as used in the heart surgery theatres.  Shunyata's innovative technologies not only delivers superb sound, they are saving lives everyday.
In one room, the Vivid G3's were driven by the acclaimed Gryphon Colosseum Amplifier with the Pandora Preamplifier. In another room, Mike had the Diablo 300 driving the Mojo S loudspeakers. Shunyata Sigma NR power
products and Sigma cables were deployed to show off the Gryphon system with no hold back.
Visit Suncoast Audio for more information or check out our future events to see where the Gryphon has Landed.
See photo gallery below: