Axpona 2018 On A Higher Note Show Report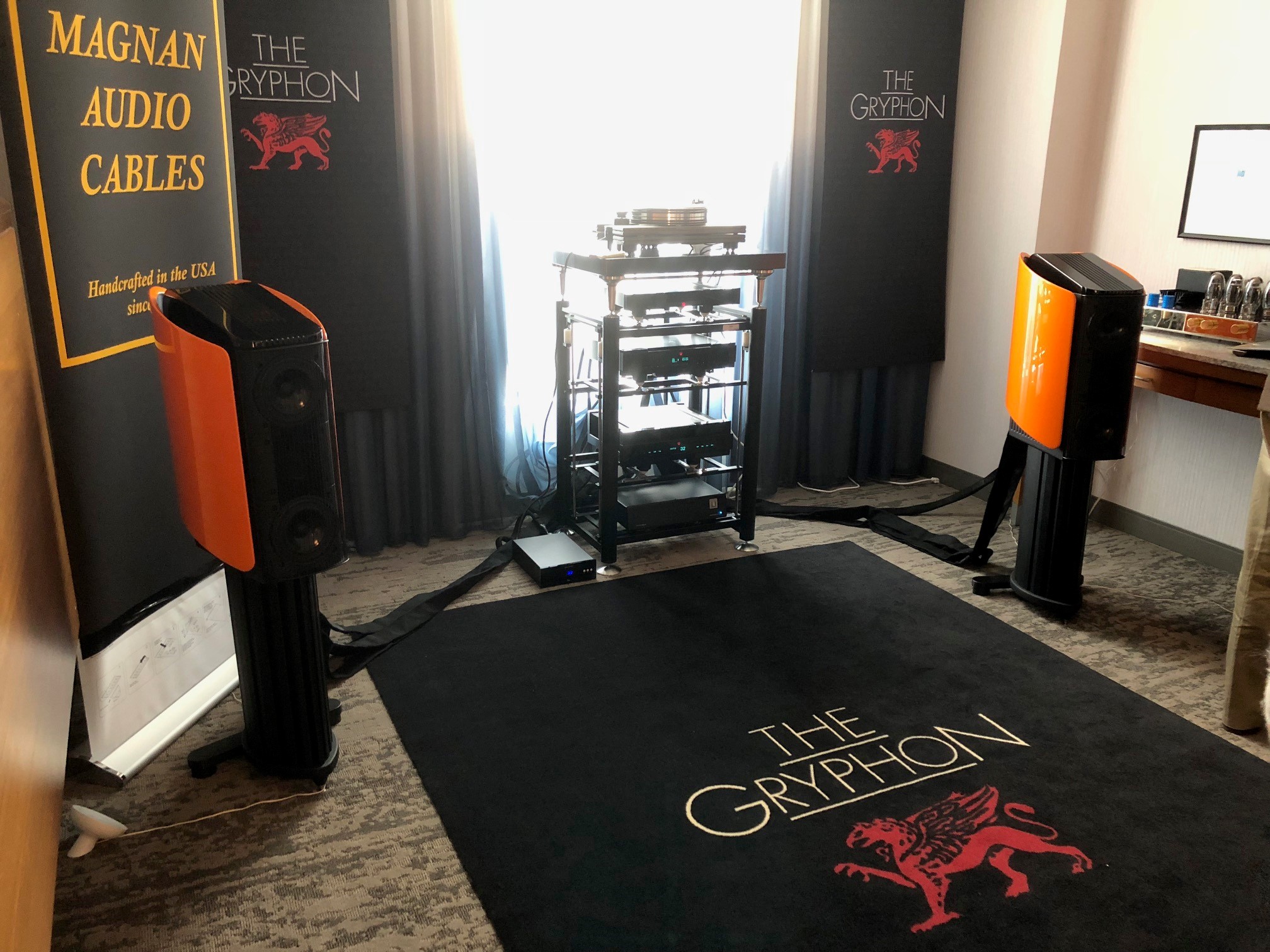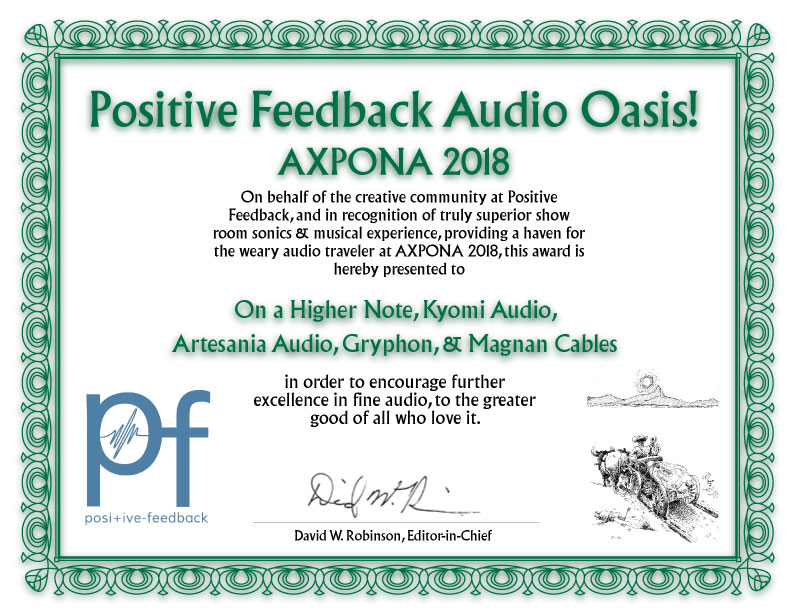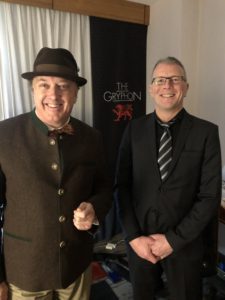 George Vatchnadze, a celebrated concert pianist and classical music recording artist, Owner of Kyomi Audio was the host for this year's Axpona 2018 for our room.  Bjørn Hegelstad, the new Export Manager of Gryphon Audio flew in to lend a hand.  We also partnered up with Magnan Cable for interconnects, power cords and cables.
Thank you to David Robinson and Positive Feedback Online for honoring the result of this partnership, with their Audio Oasis Award for our room, citing "superior show room sonics & musical experience" and congratulating us for "providing a haven for the weary audio traveler at Axpona 2018".
Our equipment list consisted of:
Gryphon Audio Mojo S Reference Standard Loudspeaker System
Gryphon Audio Diablo 120 DAC Module
Sonett MM/MC Phonostage
Scorpio S. Upsample CD Player
Artesania Exoteryc Rack
Artesania Decoupling and Damper Systems
Press members visited us and we had great cheers.  Here are some memorable pictures:
Besides playing CD's streaming, computer files/vinyl drops and vinyls, for one evening, we replaced the Gryphon Diablo integrated with the Jadis i50 class A integrated amp to drive the Mojo S monitors.  They turned out to be beautifully synergistic.  We had alcohol flowing, with us taking turns as hosts to pour different wines to savor.  Strangers became friends as we are united by our joint passion for great music.
We had the Sasyr sangiovese syrah 2014, and the Sasyr Toscana 2014 that were scrumptious.  A gift from Mario, a client who dropped by on Day Two with a lovely Pinot Noir & four glasses. There was also a 2014 Conundrum among others.  That was a knock out.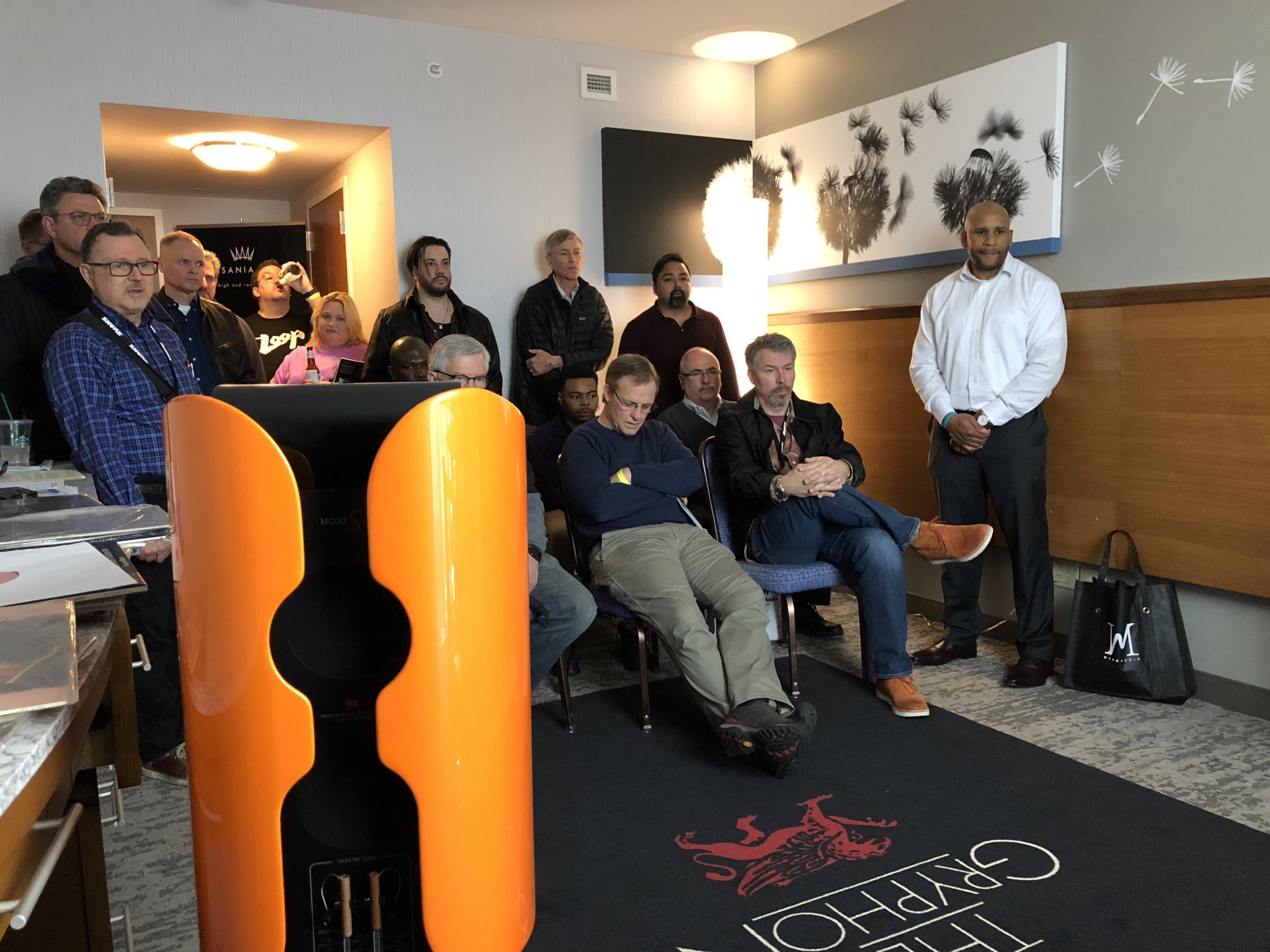 To find out more about future events, visit us here >> https://onahighernote.com/events/ or contact us here.