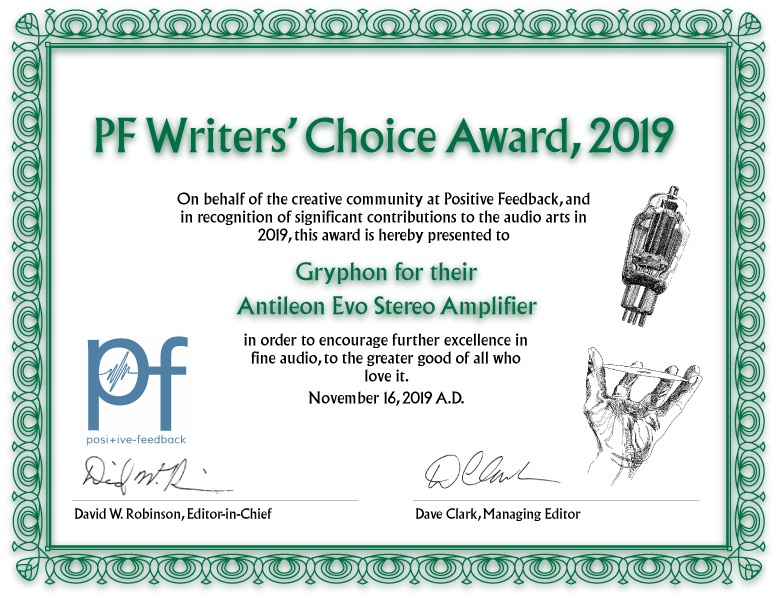 Positive Feedback Online has announced the recipients of their 2019 Writers' Choice Awards and the Gryphon Antileon Evo Stereo Amplifier was among the winners.
"Gryphon has been refining the Antileon for many years, and to these ears, they got it right with the Evo."
Read the full article here. Or contact us online or by phone at 949-544-1990 to schedule an audition or find an Gryphon dealer near you.