In evaluating a new product, I always think about what music would make that specific equipment shine best.  That thought puts me right back into a music curating mode, and inevitably, that puts me straight in connection with my friends who I know would really enjoy the music experience.
When sitting in front of these brand new Graham Audio LS8/1 monitors, being reminded of the legacy behind what Derek Hughes and Paul Graham delivered here, my late friend, Art Dudley's face immediately popped up in my mind.
It was like yesterday when we had a discussion about monitors.
"A monitor is a speaker of high enough fidelity to be suitable for professional broadcast or recording use and few speaker makers actually qualify", said Art.
If he hadn't put Graham Audio on the list of "qualified speaker makers" yet when he reviewed Graham Audio's LS3/5A's back in 2019, he certainly would have now.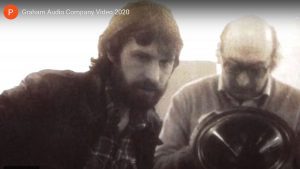 However, it was Derek Hughes' reminiscence of his early exposure to loudspeakers by his late father in his  teens at the research lab at the BBC studios that prompted the birth of the Graham Audio LS8/1's.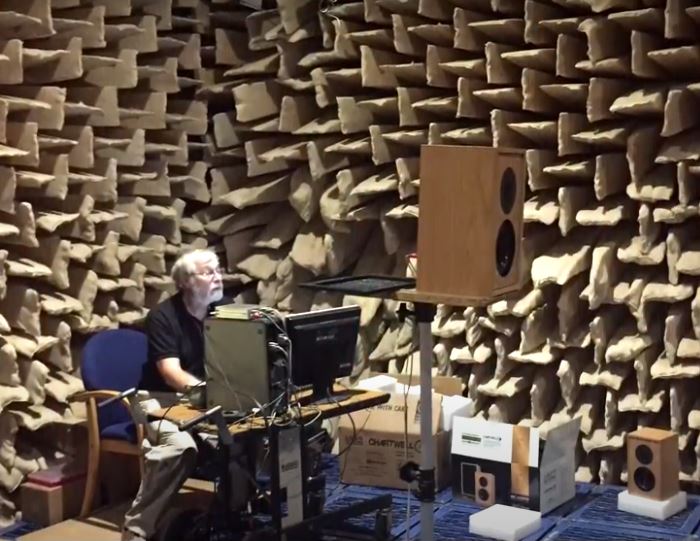 "Speech has been the central plank of where we come from …

The way we are designed as human being is that speech recognition is the top level we are equipped for.  We can pick up incredibly fine nuances of differences in people's voices and that is a very large part of auditory process in our brains …

That is why I use a reel to reel tape which was a recording in an anechoic chamber of people from the BBC I know, including my late father, during my design process that I play back and gradually work through the different pieces to arrive at a balance where I feel the sound is neutral and honest.  And then I expand to other pieces of music, classical or contemporary, where I feel were recorded in an honest way …

The LS8/1 had its roots as a design in research by the BBC into alternatives to paper cone bass drivers in the late 1960's, culminating in the choice of a material called Bextrene.

The original design used two drivers, an 8" bass and a Celestion tweeter.  A second tweeter was added later, as the Celestion only went up to 14kHz and it is an updated version of this design we are producing.

We have kept the fundamentals of the design intact but have used more modern techniques to improve on sensitivity and power handling particularly in the bass region, which was the original speaker's main weak area.

The present design is based on the BBC version of the LS3/6."

– Derek Hughes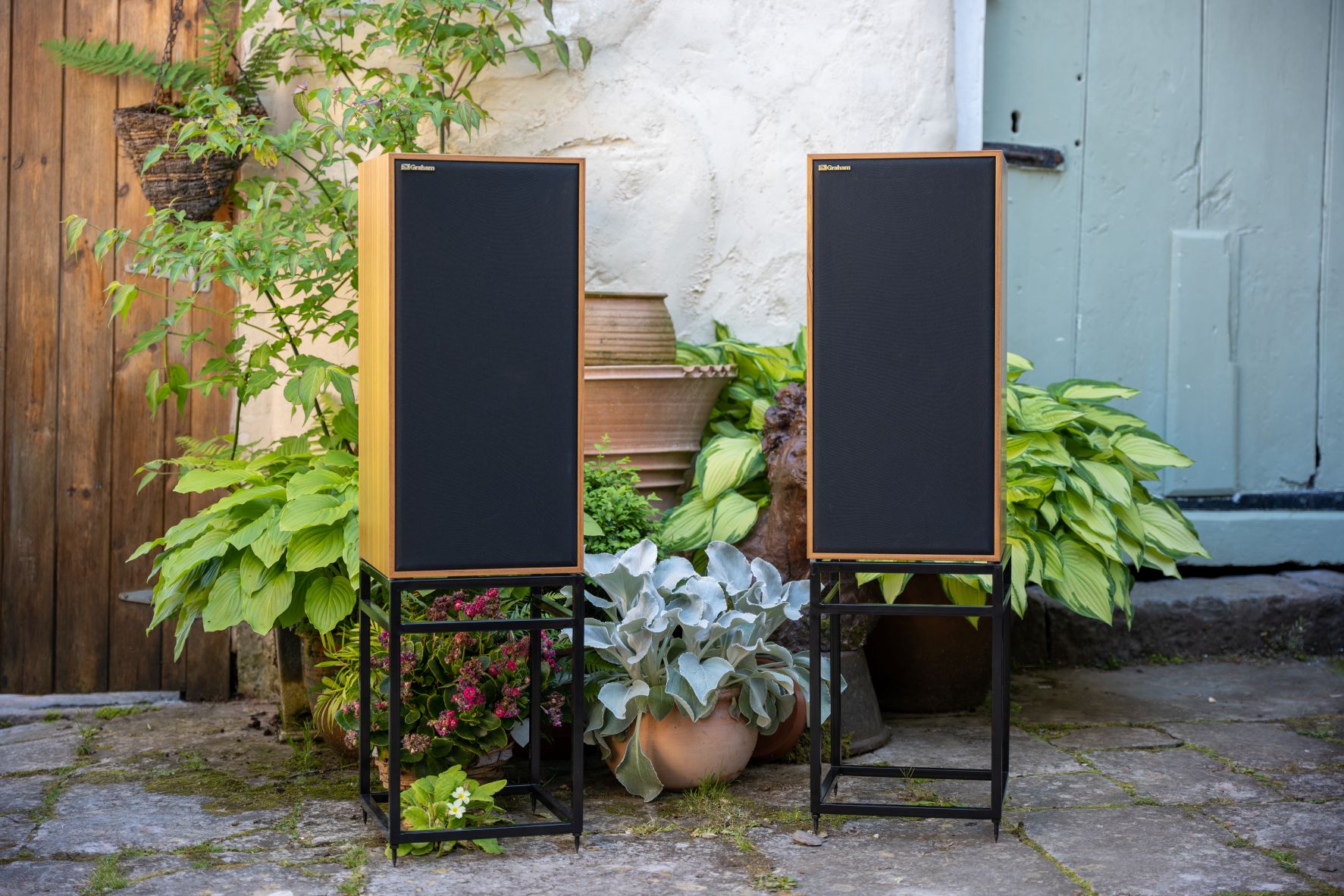 Designed by Derek Hughes, the LS8/1 incorporates the same innovations behind the improvements that the current LS5/5 model has over its predecessor.  Judicious application of better modern materials in magnets, metallurgy, driver materials and glue, for example, yielded these new and improved speakers with better bass extension.  With an additional 3dB increase in sensitivity together with greater power handling, the LS8/1 is capable of nearly 10dB greater sound pressure level, boasting a recreation of the gestalt of live music unmatched by others.
Offered in premium teak finish along with the stands, the LS8/1 Derek Hughes Signature Edition are signed and numbered by Derek Hughes in limited edition of 100.  Priced at US$9,700, they are available in N. America now.
Visit our LS8/1 product page for more information.  Reach out to your closest Graham Audio dealer or contact us here with questions.