Like many of my colleagues and friends in the industry, I have always started the New Year officially at CES in Las Vegas during the last decade and I look forward to seeing everyone this week.  
As I get ready to open up the show today, I am getting a little nostalgic and am posting an article with "Highlights of Best Personal Musical Finds from Last Year."
If you happened to be around the neighborhood, please stop by to see me at the Mirage Presidential Suite #D36 for an enjoyable listening session with more of my personal favorites.  For those of you who are staying home, please check back on my blog for weekly musings.  Wishing you many hours of listening fun in 2013.
Most Haunting Song: 

Ane Bruin – Worship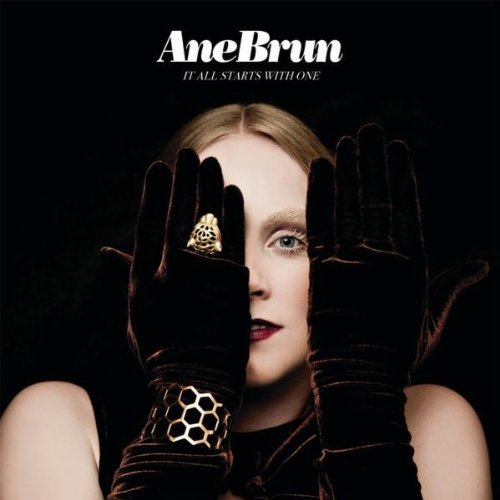 I posted Ane Bruin's Worship on 15 March on Facebook: "Dropped Niall off  at school this morning and … heard the following song:  "Worship"  from  Norwegian Ane Bruin – It All Starts With One (2011) on public radio –  Wow !!!!".  I have not stopped listening to  this amazing song since, the album is definitely worth buying.
For those adventurous souls, who need a musical lift in their lives,  you might buy the deluxe CD (2 discs) or the LP. Normally the  Scandinavian recordings have high sonic & production quality, this  is no exception.  "Worship" is definitely on Philip's Demo XV, to be released today at CES 2013.  Read more in our Review Archive.
Two Best LPs Re-Issues: Blood Sweat & Tears and Doors got my thumbs up
Yin Tan from ORG gave me a gift of a Test Pressing after we played his copy to death during the Newport Show last year; the 45 LP set is so much better sounding than my SACD, they music is more palpable, it draws you in – it's impossible to listen to a single song, as the side is over before you return to reality.
Musically it's full of terrific songs that have worn well in the intervening years since 1968. Sonically it's a master piece!  Read more in our Review Archive
Doors – LA Woman
I played this for John Atkinson (Stereophile) during the NY Show last year.  "I  thought a 45 rpm test pressing of the Doors' Riders on the Storm sounding astonishing, especially John  Densmore's drums, which, although recorded in mono in the right channel, had a combination of weight, realistic highs, and authority that I  hadn't heard before from this over-familiar track… Texas Radio &  The Big Beat is equally as astonishing"  For Doors / Rock fans the 45  RPM re-issue is a must have.
Personal Favorites from 2012 Releases – Fiona Apple, Leonard Cohen, Dead Can Dance and Bryan Ferry are the darlings
While I waited impatiently for the past seven years for a follow-up to Extraordinary Machine, this new album, The Idler Wheel, & I took a long time to warm  up to each other. At first listen you probably will not really absorb  "Every Single Night" – but its worth the effort as the chorus will climb into the depths of your soul & sing inside your head whether you  wish so or not.
This release is superb; it is a complete work of art, spilling over the edge  with creative juice – no room for filler tracks or incomplete thoughts.  This is developed, mature, and different from anything else she's put  out so far. Yet, it's a natural evolution from where she started with  Tidal in 1996. The seven year wait was worthwhile;  Fiona Apple has  returned calm, calculated  and serene.  Read more in our Review Archive.
LC's first new album in eight years. The vocals and music unfold in a whisper, and each cut waits tremulously for the dawn, with no guarantee that this time the darkness will not be permanent. Robert Baird sums this one up pretty succinctly –  BTW, the LP is now selling for twice what it originally sold for, pretty good indicator that I am not alone in thinking that this is a superb release, both sonically & musically. The LP contains the CD in a paper sleeve.
It has been sixteen years since we last received a new DCD album; I am not counting the Live album I bought from DCD direct. OK, it's not as good as "Into the Labyrinth", nonetheless it's superb, the LP is one of the best sounding new albums from 2012. Read more in our Review Archive.
Here is one of the most unusual approaches taken to a Greatest Hits album; Bryan Ferry has re-worked some of his Roxy Music & solo album's hits into instrumentals performed in the fashion of a 1920's jazz orchestra. The sound comes complete with the highs and lows rolled off as if you were listening to a 78. So the audiophiles will whine, the music lovers will relax & soak it in – superb. Though I do have a reservation about the unnecessarily lo-fi sound quality. Due for release in the USA in February; bought the LP from the UK –  couldn't wait.  Read more in our Review Archive.
Best of Pre-2012 Releases Discovered in 2012 – Mumford & Sons, Sara Watkins and Two Door Cinema Club Stole my Votes
This title track is on Philip's Demo XV – it's stunning/ The London-based folksy quartet will sweep you off your feet with their glorious harmonies and musical craftsmanship. Review is in the archive.
Sara Watkins, best know for her work in the Grammy Award winning band, Nickel Creek (produced by Alison Krauss), completed her first solo album while the band was on hiatus. Her debut album was produced by John Paul Jones (Led Zepplin) and released in 2009. She's joined by a wide range of old friends and longtime heroes, including alt-country duo Gillian Welch and Dave Rawlings, Tom Petty and the Heartbreakers keyboardist Benmont Tench, and Elvis Costello drummer Pete Thomas; colleagues from the bluegrass world like Tom O'Brien, Punch Brothers, Chris Eldridge, Ronnie McCoury, and Rayna Gellert; and Nickel Creek band-mates Chris Thile and Sean Watkins.
Nickel Creek's appeal was a youthful, fresh, crisp, clean approach to both folk and bluegrass. They did each style well. Sara Watkins, however, is much quieter, introspective & folksy. The gentle 'acoustic' sheen may make the album seem very slight; for me though it definitely rewards repeated listens. revealing much each time. LP comes with a copy of the CD.