Tag Archives:
single driver speakers
Showing 3 posts of 3 posts found.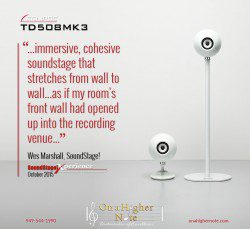 Press
Wes Marshall of SoundStage! writes interesting review of Eclipse TD508Mk3s and clears up myths about single-driver speakers.
Continue reading.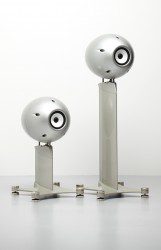 Latest News, Press
"Eight years ago, in my review of the TD712z, I said that their 'precision of imaging and soundstage definition were virtually in classes by themselves.' Since then I've had more speakers in my listening room, and while the room itself has undergone so […]
Continue reading.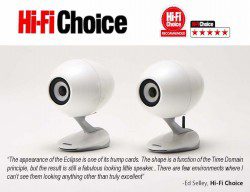 Press
"…'Time Domain' principle…distinctive and seriously impressive… The TD-M1 represents an attempt to marry this technology with a degree of convenience that should broaden the appeal…" "The shape is a function of the Time Domain principle, but th […]
Continue reading.