Show Report: Goodwin's High End, Waltham, MA – Gryphon Seminar July 27, 2019
July 27, 2019 @ 3:00 pm

-

7:00 pm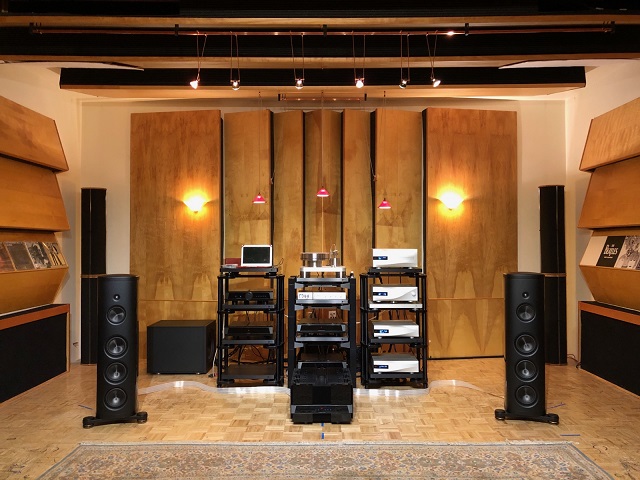 We had a most enjoyable music session at Goodwins, I was truly surprised by how many audiophiles showed up for this dealer's event in the middle of summer.  Aesthetics wise, Goodwin's showrooms are top grade with impressive listening rooms and well-thought-out systems.  From Gryphon's standpoint, we cannot resist citing Michael Zisseson: "Gryphon's look is dangerously sexy… Not unlike that of the stereotypical woman in a black and red dress, sitting solo at the bar of a ritzy jazz club."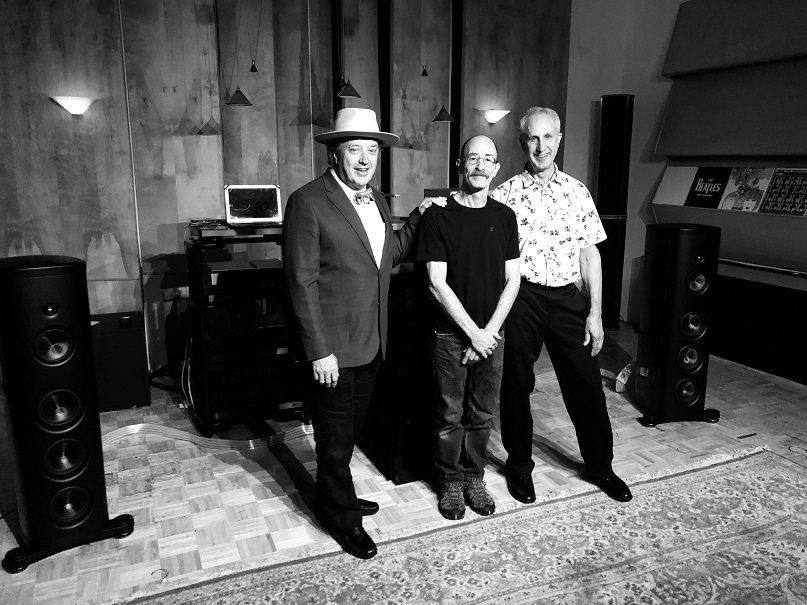 Some excerpts about a few listening rooms:
Room 1
Diablo 120 sourced by dCS Bartok DAC and Roon
"The volume was soft, but every piece of the music was completely transparent and in the room with me, as if there were no system present. Jaw agape, the only thought I had was: "This is where Gryphon essentially starts?!", Michael Zisserson, Positive Feedback
Room 2
Diablo 300, source by dCS Rossini DAC and Roon with Rockport Cygnus loudspeakers
"Everything that was wonderful about the Diablo 120 was further present in the Diablo 300. It should be, but no less, the consistency is great to hear. This was also about the time I began to truly get a picture of what Gryphon, as an audio company, is about: audiophile resolution with music lover presentation", Michael Zisserson, Positive Feedback
Main Event Room
Mephisto Stereo Amp
Legato phono stage
Pandora Reference preamplifier
Guideline Interconnect
Other components

AJ Conti Transcendence turntable w/ Superarm
My Sonic Lab Signature Gold cartridge
dCS Vivaldi Digital to Analog Converter fed from a server running Roon
dCS Vivaldi Upsampler Plus
dCS Vivaldi Master Clock
Magico M3 loudspeakers w/MPOD stands
Magico QSUB 15 M-CAST subwoofer
Nordost Valhalla series balanced interconnects and speaker cables
Esperanto Audio digital and clock cables
"The Gryphon electronics had the very important job of getting the source to the loudspeakers, and with a near infallible front-end, plus loudspeakers that were ready to show any weaknesses, it truly was the Gryphon electronics that were on stage… the Gryphon Mephisto… had control of the speakers like I have never heard before… the dynamic punch and micro-dynamic changes were completely solid, yet when it was time for subtlety and hold-your-breath beauty, the Gryphon equipment was pure honey pouring from a jar." – Michael Zisserson, PFO
Music Presentation:
Philip O'Hanlon curated a collection of music from his personal library to share.  Citing Michael Zisserson with Positive Feedback who covered the event, the Gryphon electronics The Magico M3 were a great match with the Gryphon reference electronics. The speakers disappeared and threw a convincing three dimensional soundstage.
Goodwin's reference listening room is truly superb, wonderfully quiet with little to no room anomalies. Superb.
Played mainly vinyl; stand out songs:
Haitian Divorce – Steely Dan 12″
I Scare Myself – Thomas Dolby 12″
This Love Is Over – Ray LaMontagne LP
Thriller – Michael Jackson 12″
Bird On A Wire – Jennifer Warnes 12″
Winelight – Grover Washington Jr. 12″
Press and Industry Coverage:
Positive Feedback's Michael Zisserson published the following coverage on the event: Go Here >>> http://bit.ly/PFO-GoodwinsGryphon
John Marks with Esperanto Audio, also an industry veteran, a recording engineer, producer, music historian and writer.
RSVP