Announcement:  Unique Opportunity for Luxman Lovers as N. American Distributor Relationship wound down | Hurry while supplies last!!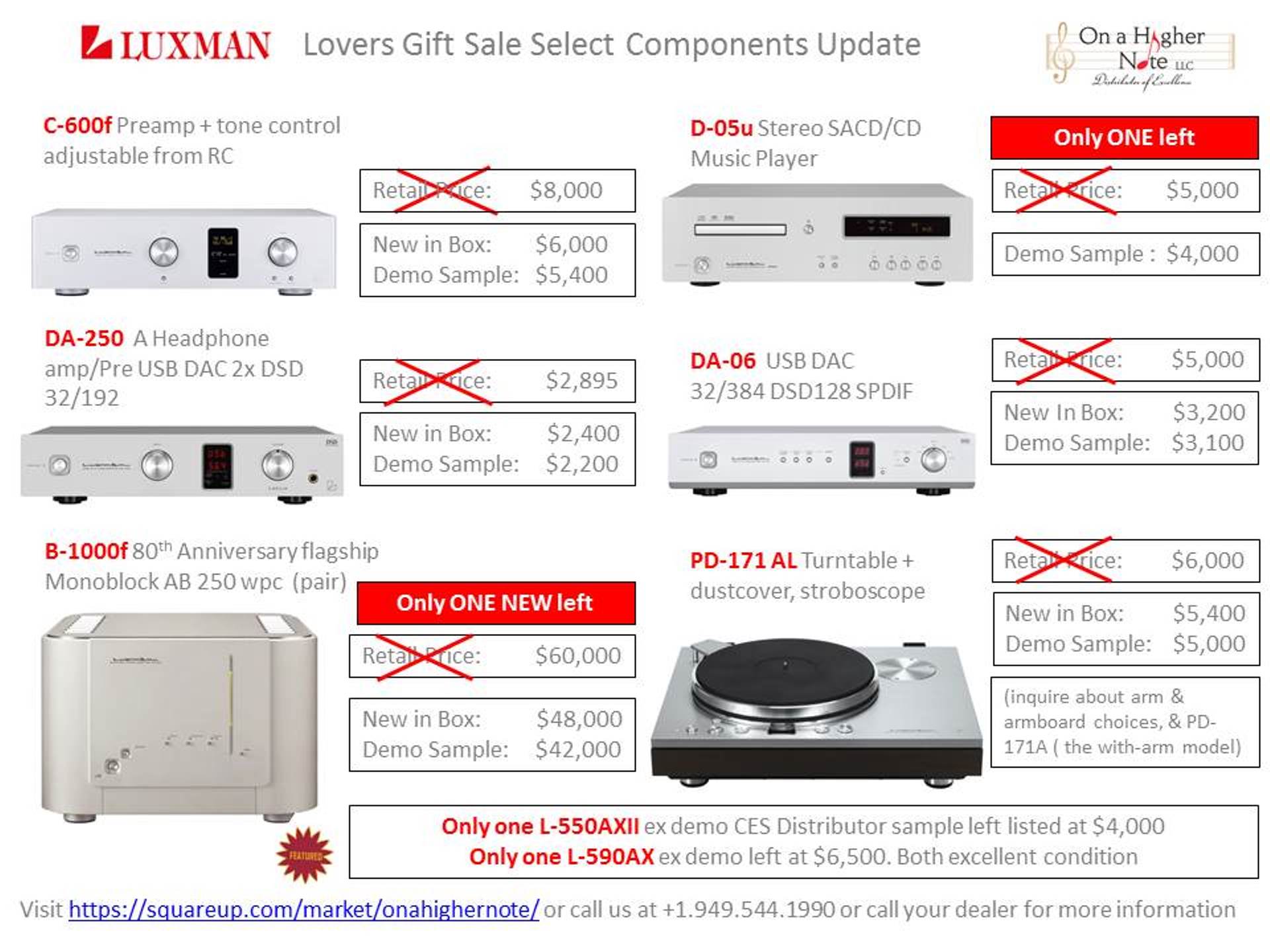 It had been a ten year love affair since we relaunched Luxman in North American.  With Luxman's change of guard early this year, we no longer distribute this brand.  Our gift sale has been going on since May 17th and many models have sold out while others have limited quantities. New and ex demo stock for certain current and discontinued models are still offered at a substantial discount but we have updated our pricing to reflect supplies on hand.  All 115 v. original Luxman units made for N. American market.
From Luxman's C-600f control amp that has built-in tone control right on the RC (offering convenience to adjust timber and tone of recordings with varying qualities right at your listening chair), to 90th anniversary limited edition commemorative components, to a lineage of superior build quality of vacuum tube units (compared to today's offerings) …  Go here to view a partial list available.
Photos on ex demo models are furnished upon request.  Contact us here or call your local Luxman dealer for more information.