We all know what has happened to 2020…
But for us here, we count our years by our Demo CD numbers and this year was our "Philip's Demo XXII" year.  As usual, each compilation takes about 3 to 4 months to put together and what motivates us to completion each year is the joy of sharing new music in person and in physical forms with our dealers and industry friends, and with those that visit us at audio shows.
Given the difficulty in sharing Philip's Demo XXII this year, with the help of whatsbestforum.com, we published a select number of our playlists, including XXII and have republished them on our site here.  As we finalize our Philip's Demo XXIII for 2021 and hoping to renew some normality with audio shows, we wanted to give a few albums in Demo XXII more weight… and here you go: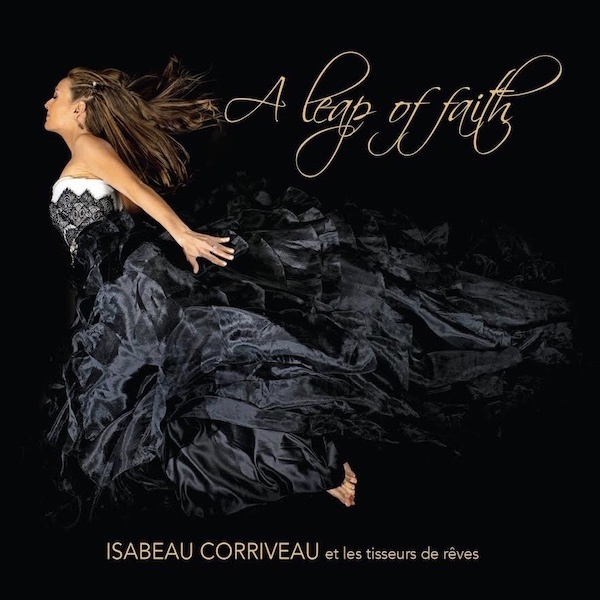 Isabeau Corriveau – A Leap Of Faith
This beautiful lady is a harpist, flautist, composer with a gorgeous voice. Her music style is principally Irish & British folk music but tastefully updated. Her seven-piece band play interesting & fresh arrangements of well-known folk songs. We used Blackbird on Demo XXII and also play Scarborough Fair at many HiFi Shows & Dealer Events; it's seen through the eyes of the female lover for a nice change. Isabeau is a wonderful singer, her voice beautifully equipped for folk and her harp is a welcome respite from the normal guitar.
During the CD / LP comparison we were hard-pressed to find one format noticeably sonically superior to the other. We preferred the 2xDSD upsampling on the Ethos.  Both the music & sound quality are intriguing. Well worth seeking out as it's an album that will grow on you over time and reveal itself. I'm amazed that this album has sailed underneath the radar of so many music lovers.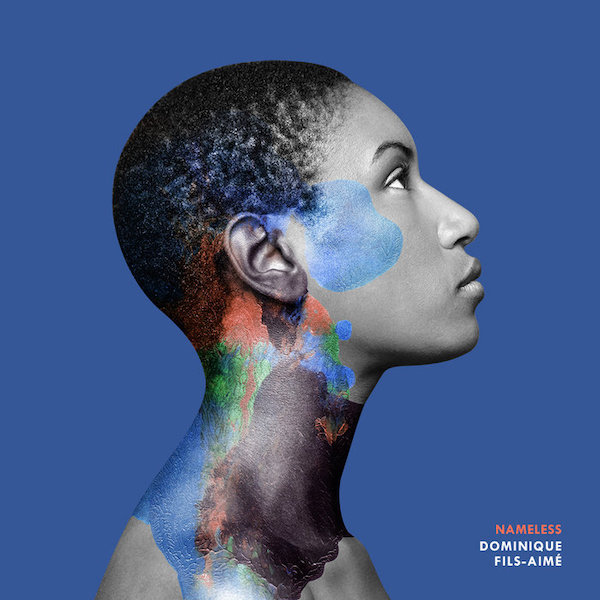 Dominique Fils-Aimé's debut album Nameless.
Dominique Fils-Aimé says she was inspired by the soul singers of the 1940s and 60s, and you can certainly hear it in her songs. But what makes the songs so different is the sparseness of her arrangements. She includes two covers on the album as bookends, starting with the classic "Strange Fruit" made famous by Billy Holiday and ending with as brilliant a classic as "Feeling Good", both feature Fils-Aimé's acapella vocals, some of which are looped.  While there's a lot of power in both of these songs, I especially admire the restraint in that "Feeling Good" never explodes … a subtle and quiet performance.
Her own compositions are really strong also.  We played Birds (on Demo XXII), and  I am at a loss for words.  Her lead vocals & backing singing are so interwoven: clever and a joy to listen.  Simply stunning.
Musically & sonically this hard to find LP is a 10/10.  This is a MUST HAVE album.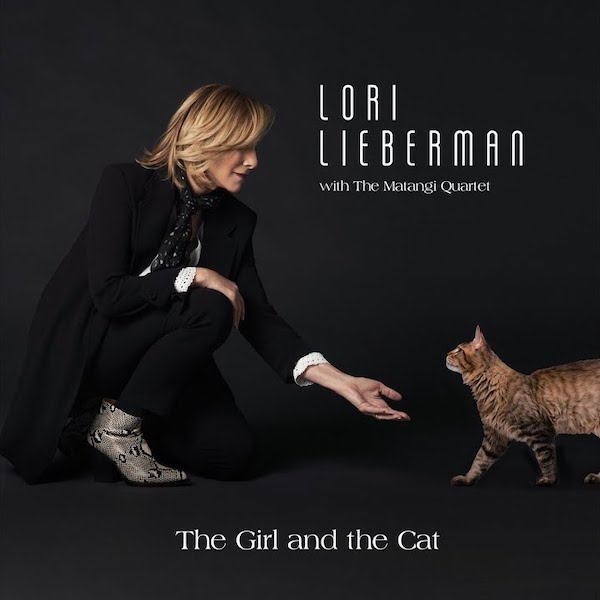 Lori Lieberman & The Matangi String Quartet – The Girl And The Cat
Lori Lieberman has been a household name associated with "Killing Me Softly" as the inspiration and collaborator of the song and the original artist.  Her beautiful vocals have touched the heart and soul of many of us.
Her talent spans far.  In her new album, "The Girl and The Cat", released in time prior to her performance at the Carnegie Zankel Hall on October 4th, Ms. Lieberman teamed up with the Matangi Quartet from the Netherlands.  Besides writing her lyrics and songs, she also arranged the scores and orchestrated for the string instruments with Stefanie Fife for the album.
At the AXPONA 2019 show, our Los Angeles Gryphon Audio dealer, Joseph Cali, Lori's husband, who engineered and executive produced many of her prior albums including this new one, played a few of her new songs at the Gryphon room one evening after show hours in a closed door session.  Select songs from this new album played through the newly released Gryphon Audio Ethos Reference CD player, the Gryphon Pandora Preamplifier driving the Mephisto Stereo Amplifier, playing through the Gryphon Audio Trident II Loudspeaker system.  It was breathtaking and scored many "ooh's" and "aah's" in the room.
Of late, we played the LP on the Bergmann Galder and the CD on the Gryphon Ethos.  As referenced above, this is an especially revealing recording where you can hear Lori breathe into her microphone on both the CD & LP.  The strings are glorious and both plucked & bowed strings have a rich, dense texture. In this comparison, we felt that the LP was richer, fuller with a better-developed midrange and more palpable presence.
While Empty Chairs single is available on Tidal, along with some of her earlier albums. The actual album Girl With A Cat is not available on Tidal or Qobuz. It is availble on LP, audiophile quality at 180 gram, pressed by QRP or on CD.  Streaming on Tidal & Qobuz.
An interview with Lori Lieberman about her new album
You can read Michael Fremer's review of this album here and view Pandora's interview of Lori here.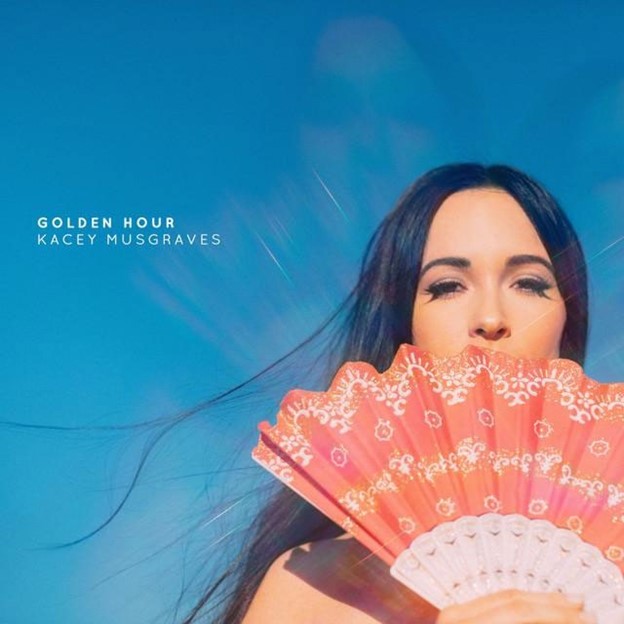 Kacey Musgraves – Golden Hour
Though "Golden Hour" was released in 2018, I initially only played High Horse in an uptempo playlist on Tidal. For demo XXII, I chose Slow Burn as the emotion touched a nerve, more anon.  Then I bought the LP and found joy within the emotional highs and low lows of this charming album. Musgraves' sincerity on the album is something that's provided comfort, at a time when isolation from family & friends and even everyday life has been upended due to the Lockdown.. For moments where I've needed a boost, I've turned to the High Horse, which is as vulnerable as it is a kiss-off. But "Golden Hour's" closer, the piano ballad, Rainbow, is cathartic: ideal for tears to stream down your face as the world stands still.
Slow Burn

Born in a hurry, always late
Haven't been early since '88

Texas is hot, I can be cold
Grandma cried when I pierced my nose
Good in a glass, good on green
Good when you're putting your hands all over me

I'm alright with a slow burn
Taking my time, let the world turn
I'm gonna do it my way, it'll be alright
If we burn it down and it takes all night
It's a slow burn, yeah
"Grandma cried when I pierced my nose" somehow struck a note with me. Music is funny like that how it finds your vulnerabilities. If you told me as a teenager that I'd be writing a review of a Country album, I would have laughed myself sick. But here we are, this is one of those rare albums that transcends genres. It's spacey, dreamy, ethereal, groovy, catchy, and it sounds incredible. This is the type of album that you go back to over and over again, years and years after you first hear it. Highly recommended. Streaming on Tidal & Qobuz, also available on CD & LP.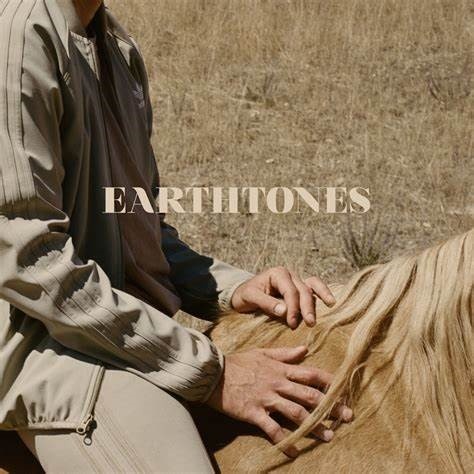 Afie Jurvanen's fourth Bahamas album –  Earthtones (2018)
On this album,we find the guitarist/songwriter joined by the stunning rhythm section of Pino Palladino and James Gadson. With decades of legendary albums to their individual credit, the bassist and drummer played together on D'Angelo's superb Black Messiah (2014). Jurvanen sought them out due to their work on Black Messiah and wrote much of Earthtones with these particular collaborators in mind. The result dials up the soul and slow-boiling funk while retaining Jurvanen's laid-back demeanor, all to steady, head-bobbing effect. A prime example of this is the slinky "Any Place." The midrange magic is palpable as Alfie Jurvanen sings:
Now my master has no master plan
To see us all through
As they say, the show must go on
Can't keep my public waiting long
Can't live my life inside a song
'Cause every song ends
Streaming on Tidal & Qobuz, also available on CD & LP.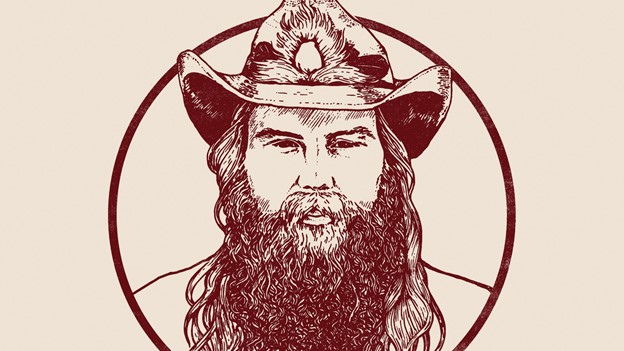 Chris Stapleton's "Death Row" – From A Room: Volume 1
"Traveller" was outstanding, but this one is truly superb, both musically & sonically and this is coming from someone who is not a big fan of Country music.
From A Room: Volume 1 contains a wide variety of songs ranging from catchy typical country, such as  "Up To No Good Livin,'" to substantially more somber and intense tones as heard in (my favorite) "Death Row," combined with the vocals of a truly unparalleled voice that deviates wildly from anything that normally comes out of Nashville. There's no drawl, no lyrics of getting drunk, but instead some beautiful vignettes detailing some of the tragedies inherent in being human.
Streaming on Tidal & Qobuz, also available on CD & LP.
The full Demo XXII playlist can be found on both TIDAL and Qobuz.
Happy listening!